Driving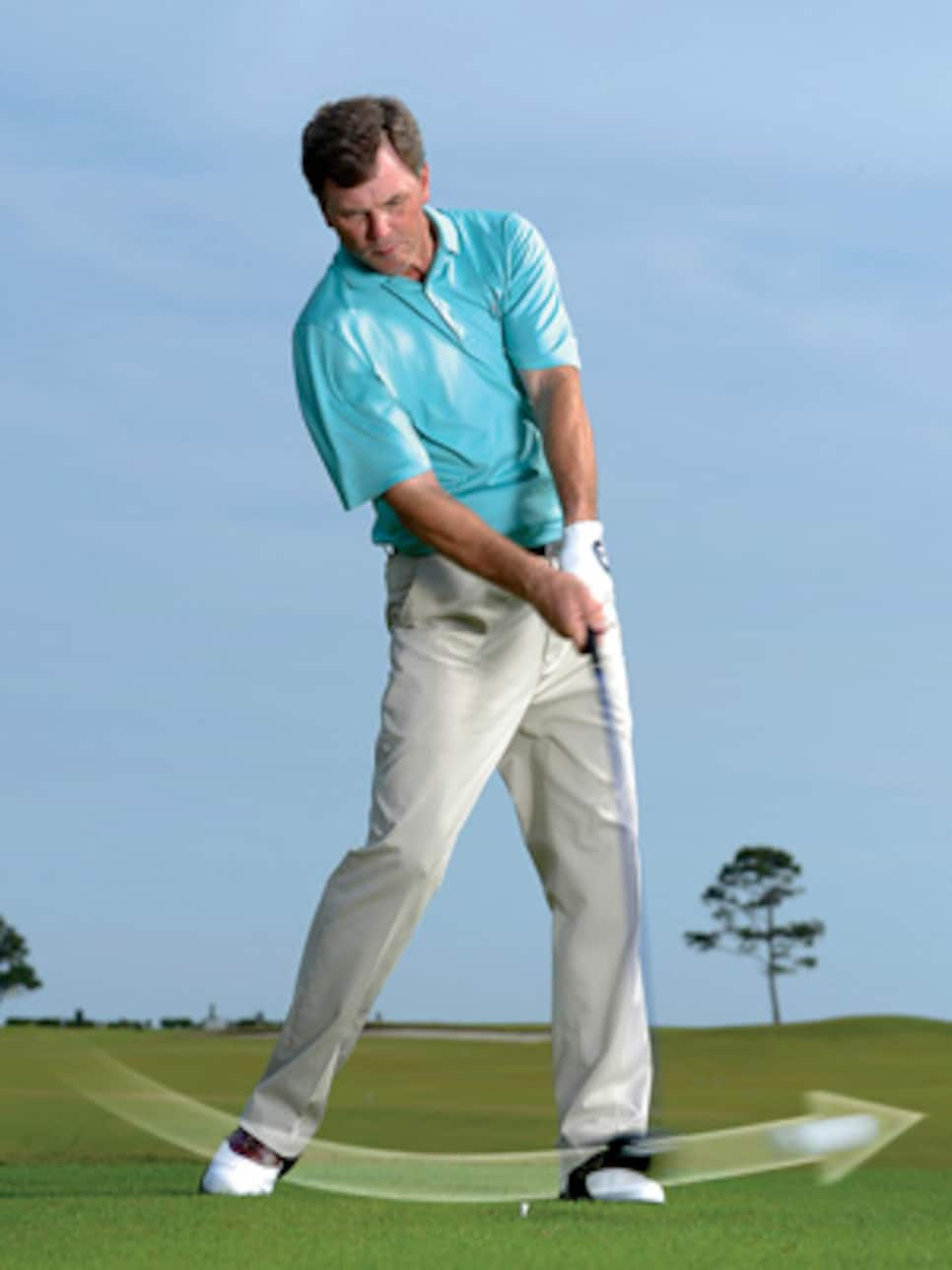 We all come to certain holes where we say to ourselves, I gotta hit this fairway. Maybe it's a narrow tee shot, or your round is at a critical point. Forget for a minute the popular advice to tee the driver high and hit it on the upswing. That's a distance tip. Remember, your goal here is accuracy. Make three adjustments at address: Tee it a little lower than usual; choke down an inch; and stand a touch closer to the ball.
From there, make a three-quarter backswing, then feel like your upper body is more on top of the ball at impact, like your chest is "covering" the ball. As you swing through, imagine the clubhead chases the shot down the fairway (right). Your right arm should feel long, as your right side releases through the shot. Last thing: Remember to aim down the left side. The ball will start left and fade. It's a great shot to hit when you have to get one in play.
You walk into the golf shop and announce you're looking for a new driver. The pro says, "I have one that's guaranteed to give you 20 more yards, and another that will put you in every fairway. What'll it be?"
All golfers are after more distance; most could use more accuracy. Need can vary from course to course, player to player. Phil Mickelson has tried carrying two drivers in majors, and no driver at all. Here's a way to find out what you need.
For your next few rounds, choose a goal of distance or accuracy before you play. For the distance rounds, hit your normal tee shots, but pick up your ball after every drive and walk it 20 yards farther. Keep track of how many strokes you take to reach the green.
For the accuracy rounds, again hit your normal drives, but every time you hit it crooked, move your ball sideways out to the fairway. Track your strokes to the green, and compare to your distance rounds.
My data says 20 more yards will likely save the 90-shooter about two strokes. But that same player misses about eight fairways a round on par 4s, and hitting them could save twice as many strokes. To see where you stand, check out My Golf Digest (see sidebar). Know more, get better.
ANDERSON, a Golf Digest Teaching Professional, is director of instruction at Sea Island Golf Club, St. Simons Island, Ga.