Short Game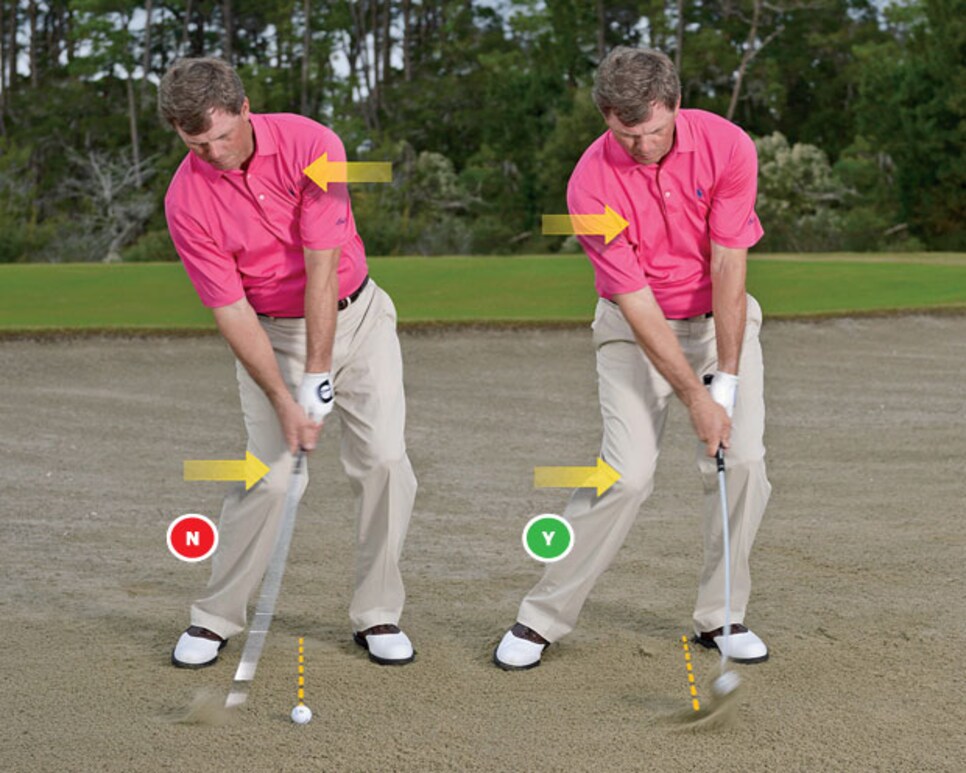 The biggest fault I see in the sand is playing the ball too far back, which can lead to chunking it short or blading it over the green. No wonder golfers are confused.
Let's break this down: If you play the ball near the middle of your stance and make a normal swing, you're going to hit the ball first. Golfers sense this, so they fall back and try to drive the club into the sand behind the ball (above, left). But that usually moves the bottom of the swing too far back or causes thin contact on the upswing.
Instead, play the ball opposite your front instep. Now you've established where you're going to enter the sand--a couple of inches behind the ball. Open the clubface, then aim your body slightly to the left. From there, swing the club up and down, and feel like the heel of the club leads the toe into the sand (above, right). Accelerate through, splashing sand and the ball out of the bunker.
ANDERSON, a Golf Digest Teaching Professional, is director of instruction at Sea Island Golf Club, St. Simons Island, Ga.