The Loop
To Bethpage faithful, a kinder and gentler Open isn't necessarily an improvement
Three years into the job of orchestrating U.S. Open theatrics, course setup man Mike Davis has disarmed USGA critics and earned player plaudits. Now he faces his toughest test: Bethpage's peanut gallery.
Throw in forecasted rain, soft greens, the possibility of some red numbers and Davis could be hearing from the fans.
While the self-appointed intellectuals who mine Arts & Leisure have embraced Davis's emphasis on a more cerebral test via multiple tees and surprising yardage variations, the grittier Newsday-reading Long Islanders aren't so impressed.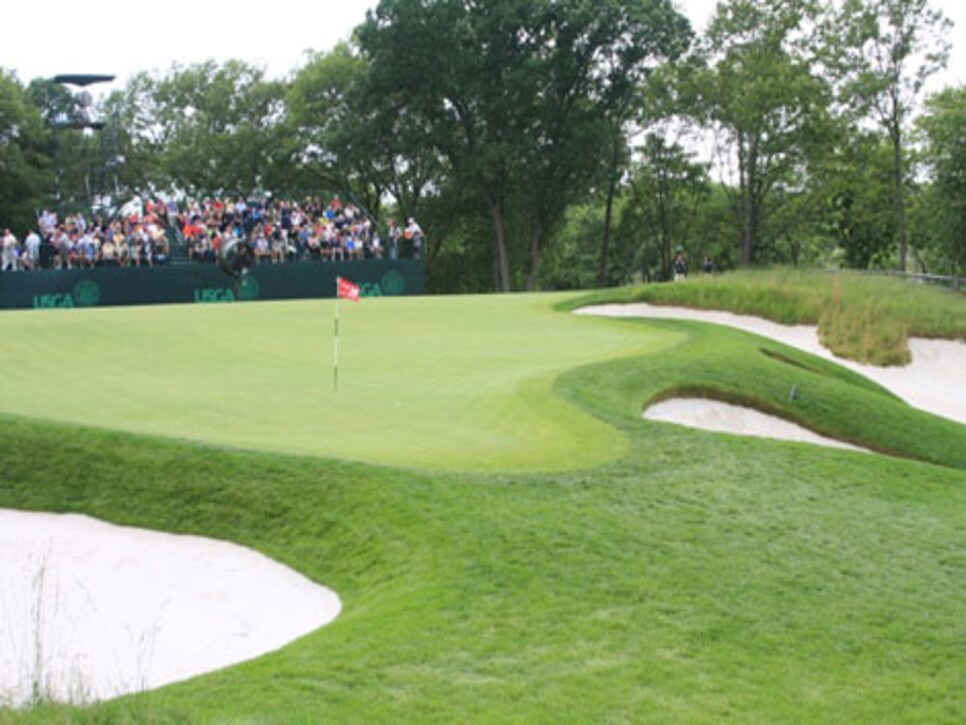 "I thought this was the U.S. Open, not the U.S. Women's Open," scowled one ticketholder as Padraig Harrington's group scoped out the 555-yard 13th tee instead of a new one that extends the par-5 by fifty yards.
Though Torrey Pines was a true muny-hosted U.S. Open last year, San Diego's surfers and sunbathers didn't give a hoot about the winning score, nor did they pay attention to the tiered rough heights and other nuances which brought Torrey Pines to life.
Bethpage fans, young, old, male and female, crave player misery. Sure they want some theater too. But, no Cats please. Keep your Billy Elliott. They want Death of a Salesman on Long Island.
That's because the 37,000 rounds played annually deliver blows to the body and ball counts of its most blue-collar clientele. And the lucky few who get on the Black Course demand that U.S. Open contestants suffer relatable indignities at the hand of architects A.W. Tillinghast and Joe Burbeck.
"Most of the people that watch Opens don't play the course they watch it on," said the people's unofficial representative and 2008 runner-up, Rocco Mediate. "But how many hundreds, maybe thousands will be watching this event and they've already played No. 3 and they're going to say, I made a 2 on that.' You'll get that in the crowd. It's going to be funny."
Davis's occasionally shortened one-shotters are going over like a foie gras special on a hot dog cart.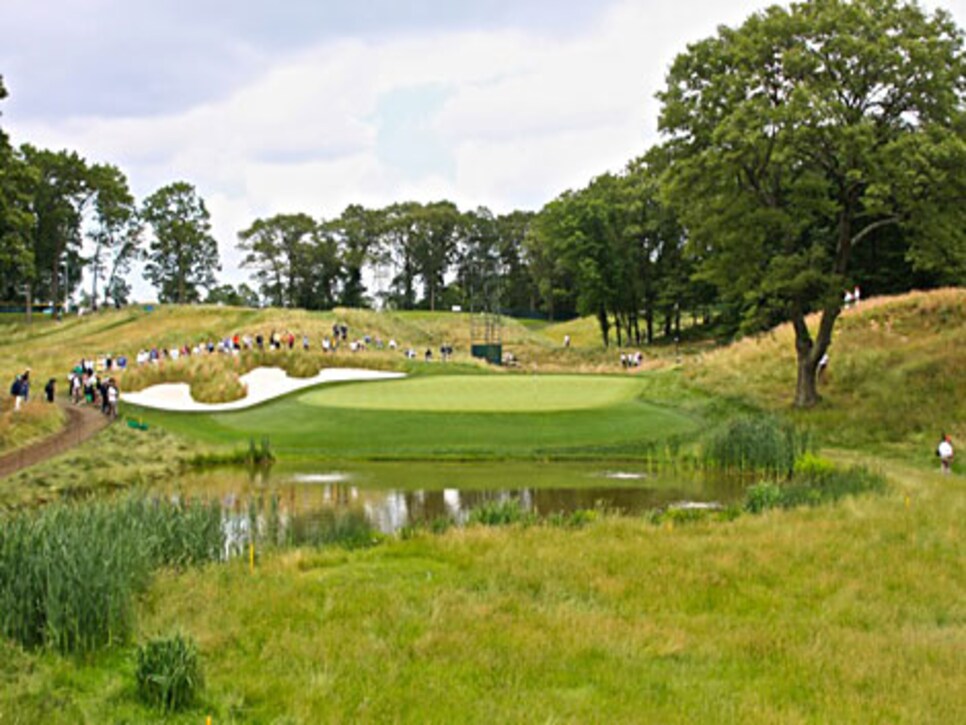 "There's no way they're going to play down there!" groused one fan to his buddy when Stewart Cink practiced from the 8th hole's 132-yard tee, a stunning 88 yards in front of the primary tee where Davis hopes to test the player's adaptation skills.
Then there is Davis's highly popular and eminently sensible tiered rough cuts. Just off the fairway, the intermediate cut is 1 3/4". The second cut is 2.5" and the third cut 4-6''. And knee-high stuff for the woefully wayward.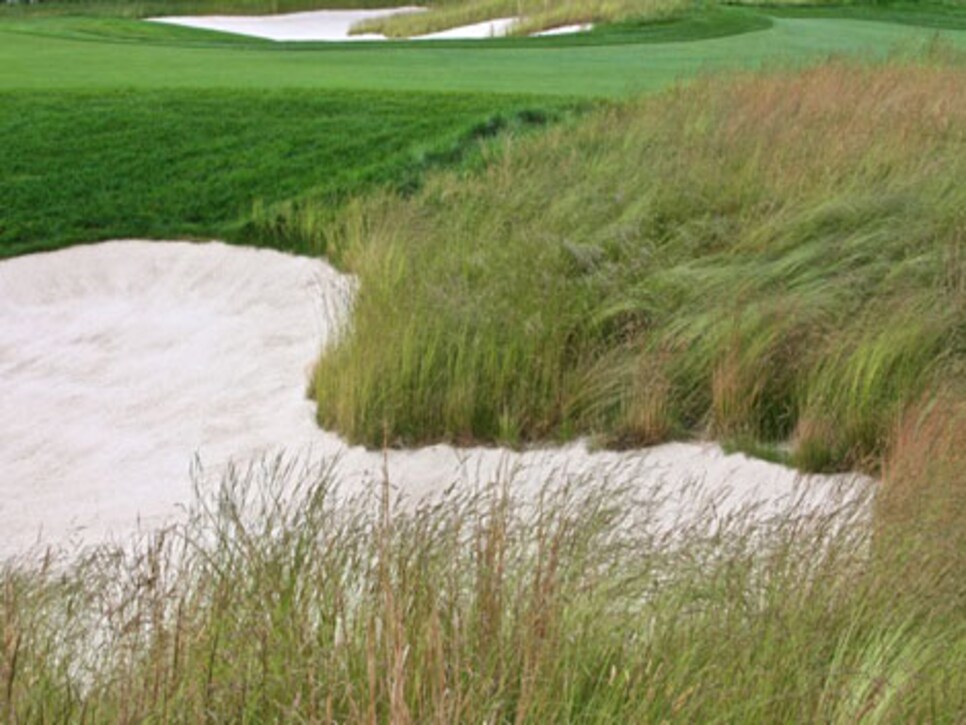 Installed at Winged Foot in 2006, the cut layers have not put any less premium on accuracy. Yet to these fans, this is the stuff of sissies. It's not enough that the fescues are thriving on this spring's relentless rains. Or that it's giving their marshall buddies sleepless nights in anticipation of the inevitable lost ball searches. Nor is there any comfort in hearing that Bethpage features 23 acres of fairways to its 110 acres of rough.
"They also say the rough's higher for them. Already they've said that," said Mediate, recounting the practice round jeers. "So it should be--it's definitely different. Definitely different."
Of course Davis is tough. After all, he was booed at Shinnecock Hills in 2004 when he pulled the flagstick during Saturday's 7th green meltdown. He was even pelted with a few plastic bottles.
If Bethpage looks at all vulnerable, Davis may wish his rainsuit was made out of Kevlar.
(Photos by Geoff Shackelford)