News
T.J. Vogel cements his status as a Monday qualifying legend—earns spot into eighth PGA Tour event of the season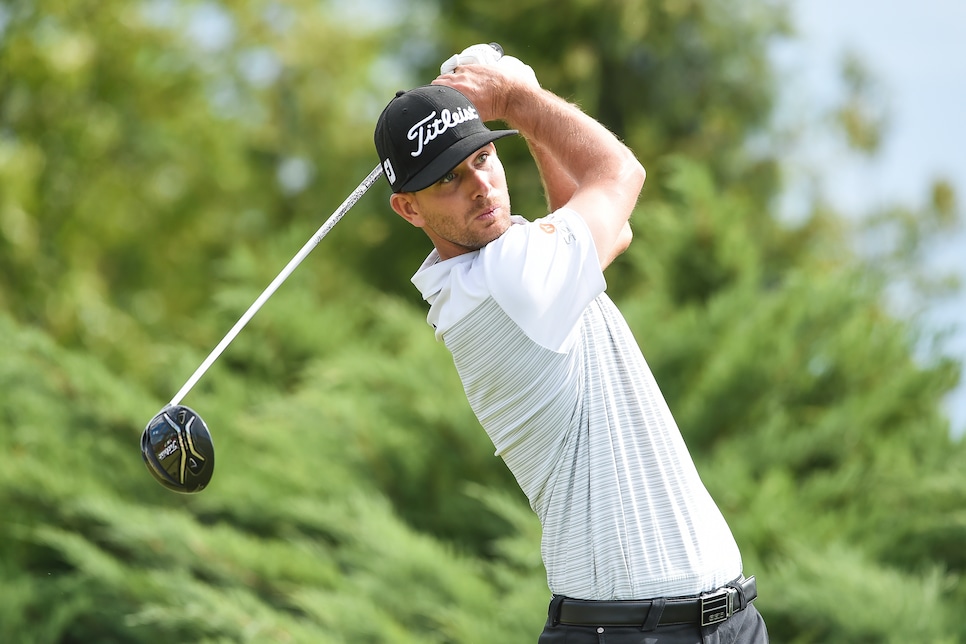 It might be time for the collective golf world to take a second and recognize the feats of a golfer whose name you likely haven't heard before. If you don't know the name T.J. Vogel, we'll forgive you. The 27-year-old golfer has made just three cuts in his PGA Tour career—all coming this season.
If you're a casual leader-board checker, you most likely missed this name. That shouldn't happen any longer: Vogel is officially a legend for accomplishing what he has this season.
On Monday, Vogel gained entry into his eighth PGA Tour event of the season as a Monday qualifier, shooting a 5-under 66 at the Wyndham Championship qualifier at Bermuda Run Country Club in North Carolina. The gritty Vogel survived a four-for-three playoff to capture one of the four spots up for grabs. It's an appropriate way to finish the 2017-'18 season for Vogel, who has unofficially broken a record that might be one of the more impressive accomplishments not just of this season, but of recent memory in golf.
"It's the final (Monday qualifier) of the year so I guess it's fitting that I did it again," Vogel told the Winston-Salem Journal after earning entry into his eighth event of the season.
Mondaying into a PGA Tour field is one of the toughest things to do in pro golf. You have anywhere from 80 to 100 of the best non-PGA Tour members trying to birdie every hole to gain entry into that week's event. Patrick Reed did it six times in 2012, driving from city to city with his then-girlfriend, Justine, and her carrying the bag. Austin Cook parlayed his Monday-qualifying success into serious paychecks: Finishing T-13 in his first event, in 2014 in Memphis, then going on a string of top finishes in 2015—three top-12 finishes to earn status on the Web.com Tour, and eventually secure a PGA Tour card.
Vogel hasn't had the same success in his PGA Tour starts this season. The former University of Florida golfer and 2013 U.S. Amateur Public Links winner has made just three of seven cuts, amassing just over $110,000 in earnings. A good living, sure—but when you account for all the travel expenses, caddie and tournament fees, etc., it's less than you might think. Vogel is also 0-for-3 in Web.com Tour starts in 2018 ... an odd record when you consider his acumen for making it to the big show.
There will be one more chance for glory—and a bigger paycheck—for Vogel this week at Sedgefield Country Club for the Wyndham Championship. Even as a non-PGA Tour member, he can likely earn enough points to get inside the top 200 in FedEx Cup points if he makes the cut this week. The top-200 points earners will earn a spot in the Web.com Tour Finals—Vogel's best chances of getting his card for next season.
Even if it doesn't happen for Vogel, that hasn't stopped this Monday legend from emerging. What a season ... one for the unofficial record books.