Equipment
Titleist's Vokey releases new Signature line wedges
For years Titleist master craftsman Bob Vokey has created almost every kind of wedge conceivable. Well, almost. His latest Vokey Signature line of wedges reveals that there's still plenty of creativity left in Vokey, even though he's in his mid-70s.
Vokey ground by hand 25 heads for this release and used his prior knowledge garnered from working with the game's best players in the process. "I put on my gloves, took an oversized part, and put all of my years of experience into this wedge," said Vokey. "A little M Grind, a bit of T, some V Grind along with a pre-worn leading edge."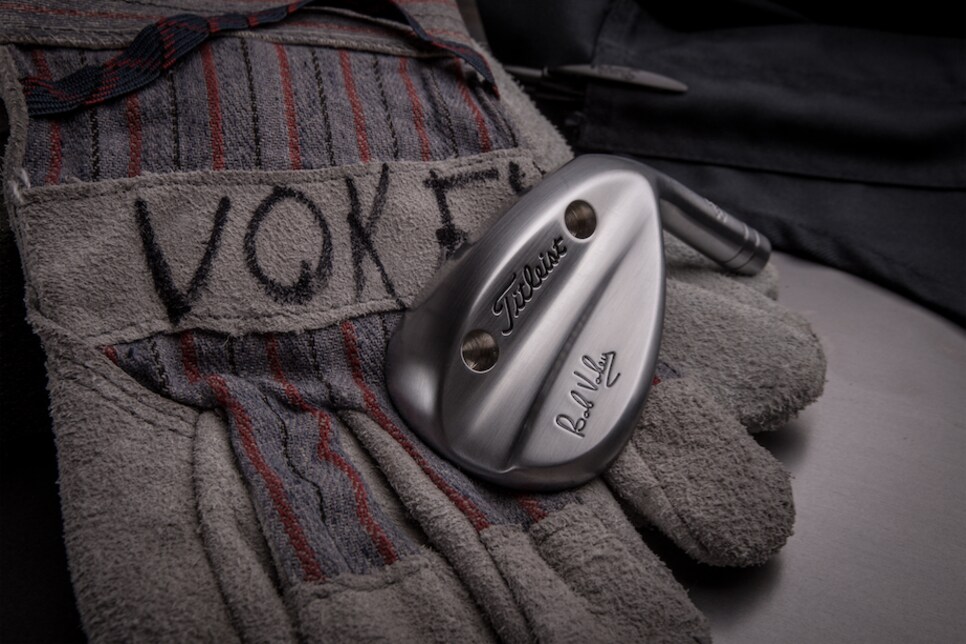 Particular attention was paid to the sole, which features a crescent shape, with heel, toe and trailing edge relief. The leading edge a pre-worn look and a channel in the sole is designed to allow the leading edge to easily enter the turf in firm conditions, while maintaining sole width to keep the wedge from digging in more neutral turf conditions.
As with Vokey's standard SM6 line, the Signature wedge features a higher center of gravity to control the flight and spin. It also utilizes the TX4 groove design with a wider, shallower shape and parallel surface roughness lines between grooves. This is done to improve consistency in groove design and spin on greenside shots. Each wedge, which has been hand-stamped, has 60 degrees loft and six degrees of effective bounce and is available at Vokey.com for $400.