Equipment
Titleist Vokey fitting app makes getting the right wedges smarter and faster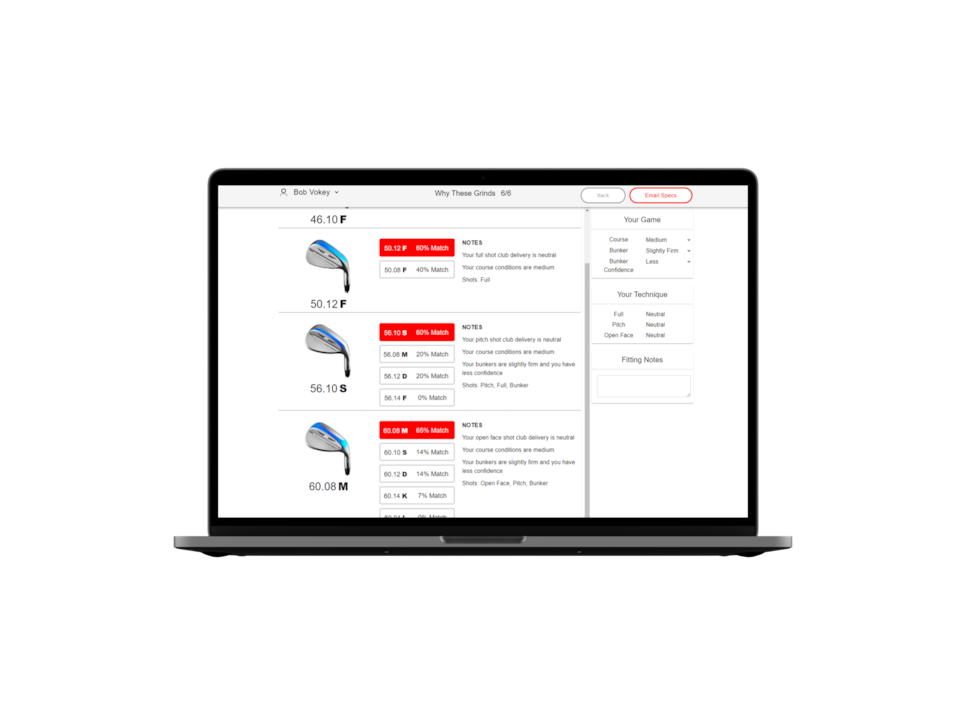 Perhaps the most challenging club to fit in the game is the wedge. With an array of sole grinds, various lofts, bounce angles and head shapes, and no easy or obvious way to get the right collection for your game, it's no wonder that industry research suggests five of every six golfers have not been fit for their wedges.
Titleist, which sells more wedges than anyone and also happens to have 23 loft/bounce options with six sole grinds and four finishes in its latest Vokey Design SM9 wedges, set about figuring out a way to make wedge fitting not only more possible but practical, simple and, perhaps most importantly, quick.
"We look at this as an opportunity," said Brett Porath, Titleist's senior director of clubfitting. "Eighty-three percent of the golfers out there have this tremendous opportunity for improvement in their games."
The Vokey Wedge Fitting app combines the company's learnings from thousands of in-person outdoor fittings over the years, as well as the ease of the company's online wedge selector tool. It then incorporates a series of wedge shots hit and then dissected by a launch monitor. That includes full swings, pitch shots and greenside shots with an open face. The launch monitor not only shows distances to help with loft gapping, it more importantly reveals the unique way each player delivers the club to impact, focusing on elements like a player's angle of attack and shaft lean at impact. The launch monitor data is then mixed in with how a player answers specific questions about course conditions, handicap and style of play to determine the appropriate wedge mix for each player's bag.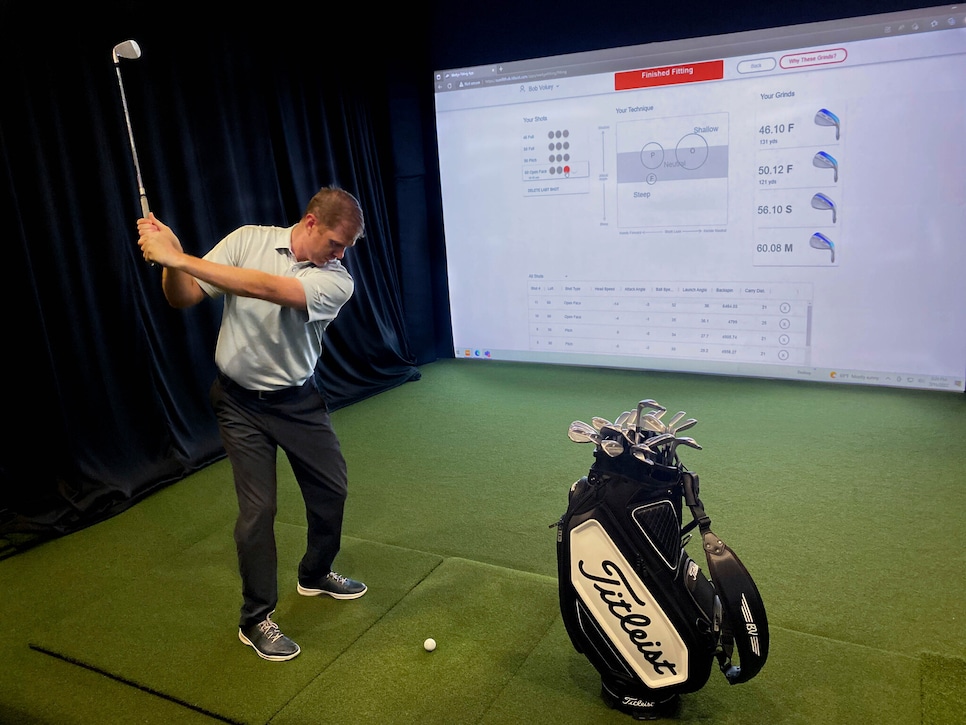 "I think we've done a good job of trying to avoid getting caught up in the gapping question, which at the end of the day is really just a math exercise," said Corey Gerrard, Titleist's marketing director for Vokey wedges. "This really takes you deep into getting fit for the right grinds. This really streamlines the process for both novices and expert fitters.
"Greenside we have five grinds and we realize it can be confusing for golfers. This app can narrow that down to one or maybe two that you can then go and hit some shots."
Porath said the ideal scenario should take as little as 10 minutes, but may run longer if a fitter or player wants to do additional testing. The point is that the experience is designed to bring the same efficiency seen outdoors to an indoor setting with fewer hits and the power of modern motion-capture analytics.
"That is the needle we're trying to thread," Porath said. "We want to be as accurate as possible but we don't want to water it down. But we do want to keep it to the minimum effective dose of information."
The Vokey Wedge Fitting app is offered at many Titleist authorized locations starting this month.