Equipment
Titleist Vokey Design SM8 adds custom Low Bounce K-grind options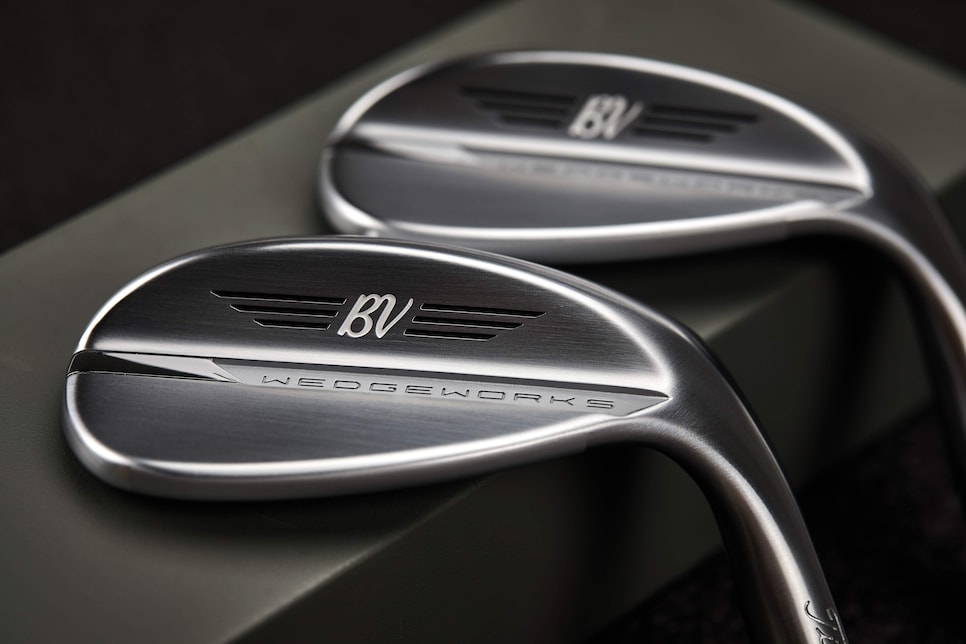 The Titleist Vokey Design SM8 wedges gained almost instant acceptance on tour when they debuted last fall, but that doesn't mean master designer Bob Vokey and tour rep Aaron Dill aren't continuing to find ways to expand the line based directly on tour input. Case in point: The low-bounce K grind options just released under the WedgeWorks custom program.
The new options under the wider soled K Grind include a 58-degree and a 60-degree, each with six degrees of bounce. They're inspired by models played by Adam Scott and Webb Simpson, among other tour players.
"Several players preferred the K grind sole but were seeking a lower bounce version," said Vokey. "As soon as we brought it out on tour, it was immediately accepted and in the bags of multiple players as soon as they had a chance to test it."
The appeal of Vokey's K-grind sole for tour players might also resonate with average golfers, too, because it was designed with forgiveness in mind. The sole's shape starts with a narrow heel section that widens toward the toe. That allows for more versatility, while the wider toe works especially well through the rough, soft conditions and the sand. One of the big moments for the K-grind was Scott's victory at the 2013 Masters.
"As far back as 2012, we started testing the new K grind with [Scott] after he mentioned he was looking to improve his bunker play," Dill said. "He was seeking more forgiveness and—after some blind testing—Adam was blown away by how much easier coming out of the sand could be with this grind. We started with a 60.10 K, and as conditions firmed up, Adam mentioned that a little less bounce could be the key. The 60.06 K was born and has been in his bag ever since."
The low-bounce K-Grind includes the core technologies of the SM8 line. Notably, that features a center of gravity that is ever so slightly forward of the face to improve trajectory and face control for a more stable head during the shortest swings and a more solid feel at impact.
These WedgeWorks Low Bounce K custom offerings also feature no extra charge for special stamping, custom ferrule, custom shaft band and color requests through the WedgeWorks website. The low bounce K also will be part of the company's premier fitting locations at the Titleist Performance Institute in California and company headquarters in Massachusetts.
The Titleist SM8 WedgeWorks Low Bounce K (starting at $200) is available starting today.