Equipment
Titleist Vokey Design SM6 wedges to offer brushed copper finish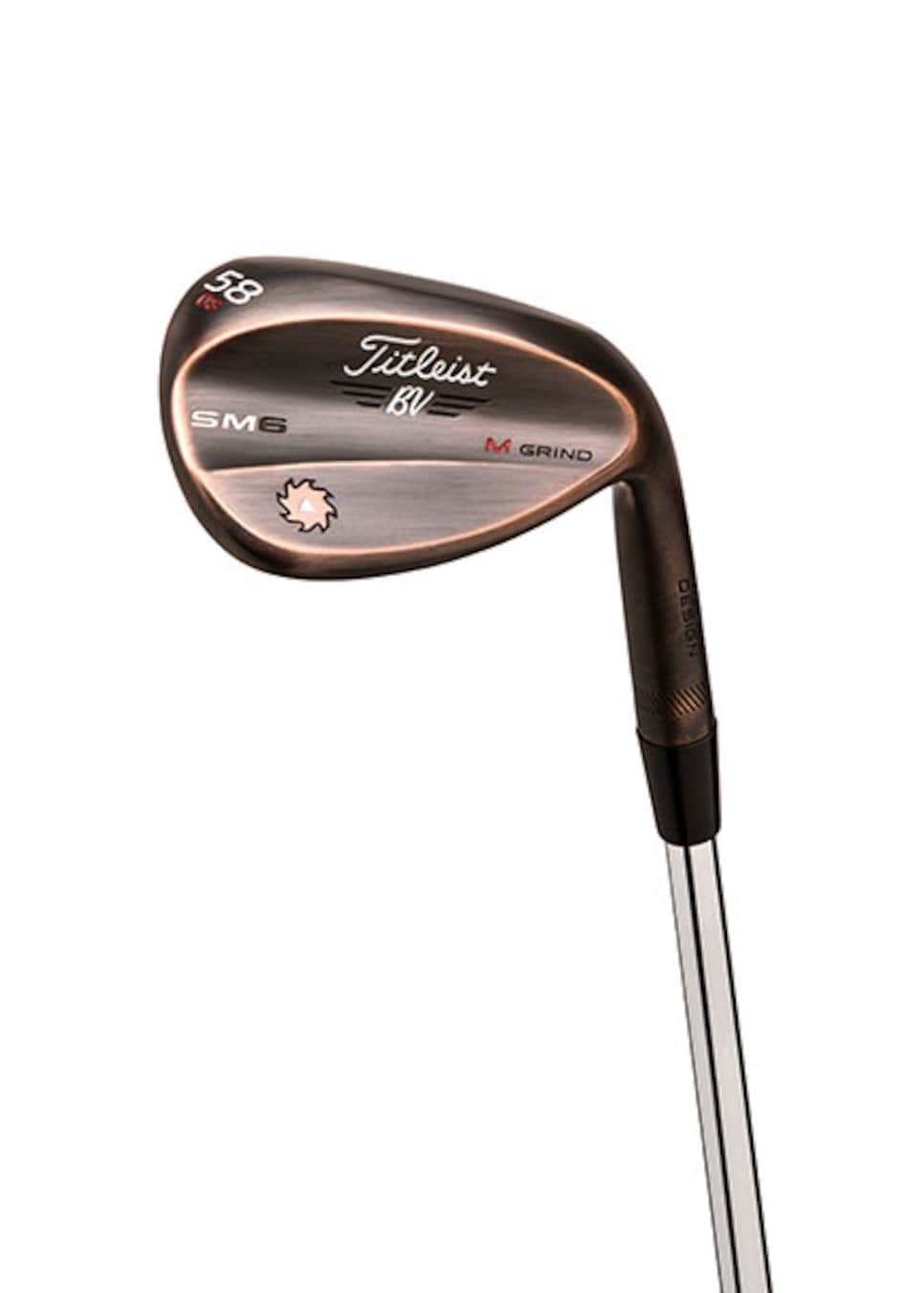 Titleist's Vokey Design SM6 line of wedges, the company's most expansive wedge offering ever, is getting bigger.
The Vokey Design SM6 line now will be available in a limited edition brushed copper finish, the fourth optional look of the SM6, which includes 21 loft, bounce angle and sole grind options across a loft range from 46 to 62 degrees. When the SM6 line was first introduced in 2016, it featured three finishes: Tour Chrome, Steel Gray and Jet Black.
The Vokey Design SM6 brushed copper look comes via a light black oxide finish that wears down to a copper plating underneath. As the wedge wears, more of the copper finish shows through.
The Vokey Design SM6 brushed copper finish is available in 54, 56, 58 and 60 degrees, all with 8 degrees of bounce and the "M" sole grind, which designer Bob Vokey calls his favorite. The M grind, which was Vokey's original sole grind, is designed with a mid-bounce for players who manipulate the wedge to hit a variety of shots.
"The grind is the relief and contour that is ground into the sole of the wedge," said Vokey. "A grind can provide shotmaking opportunities around the greens. Our M grind soles allow you to open the face of the wedge without the leading edge coming off the ground."
"I've always had a motivation to help golfers," Vokey said in February, "and I saw years ago when I first got into the wedge business with Titleist that the average weekend golfer hits maybe five-six greens a round, but what do you see on the driving range? He's out there trying to hit 300-yard drives all the time, and he physically does not have the ability to do that. But he does have the ability to get the ball up and down and close to the hole from inside a hundred yards.
"So I saw that and worked with all these different grinds from the tour players to help them execute all these different variety of shots. And that's what's always been important to me and that's what I'm going to continue to do."
The Vokey Design SM6 limited edition brushed copper finish wedges will be available in select golf shops May 12 ($200).