The Loop
Titleist updates NXT and Velocity balls with soft feel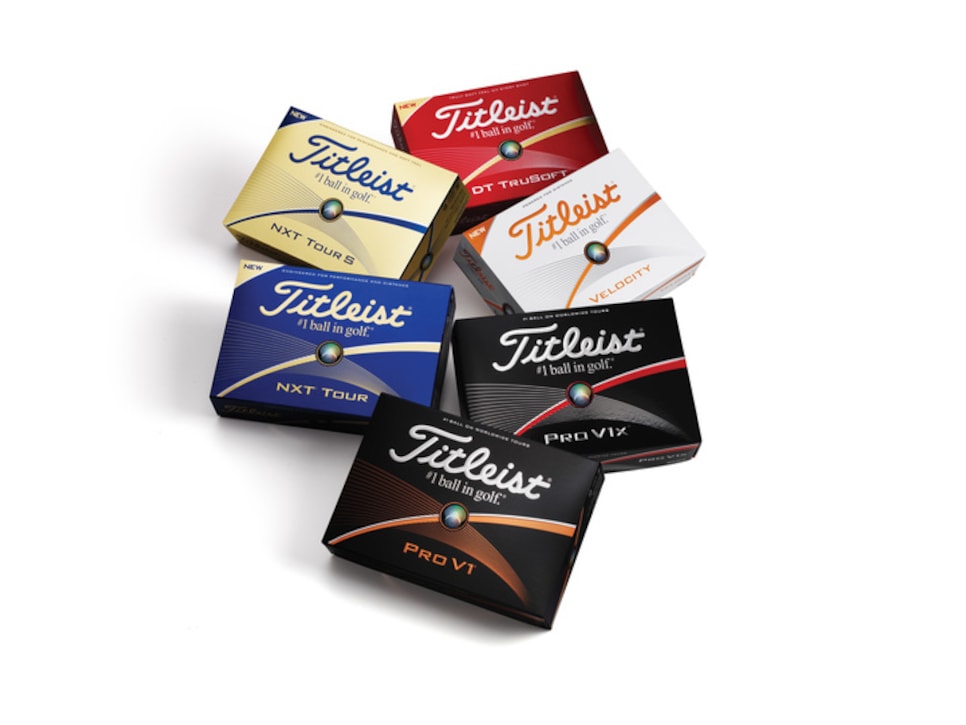 The challenge with making golf balls softer-feeling is doing so without compromising resiliency. That's especially true for the category of golf balls aimed at more average golfers as compared to elite players.
Introduced today at the PGA Merchandise Show, the latest editions of Titleist's proven and popular NXT Tour and Velocity golf balls each work in unique ways to mix those sometimes competing qualities of distance and a more playable, soft feel.
The new three-piece NXT Tour emphasizes softer feel in the form of a larger and softer inner core in its dual-core design.
"One of the critical elements is the relationship of the softer inner core to the firmer outer core. We've increased the size of that softer center so that by volume it's about 66 percent larger. That's a significant change which allowed us to knock down spin on full shots for longer distance," said Matt Hogge, Titleist golf ball R&D's director of product implementation.
Meanwhile, the two-piece NXT Tour S, which remains the softer of the two NXT balls, also features a new, low-compression core and softer ionomer blend cover.
Finally, the distance-oriented Velocity now has a larger core for more speed-generating horsepower. However, that larger core results in the added benefit of a thinner cover to improve feel on short shots. Velocity's green-holding performance comes in the form of a naturally higher flight and steeper landing angle.
The NXT Tour ($35), NXT Tour S ($35) and Velocity ($27) will be available this week.