The Loop
Titleist to offer Spieth's preferred finish on Vokey wedge line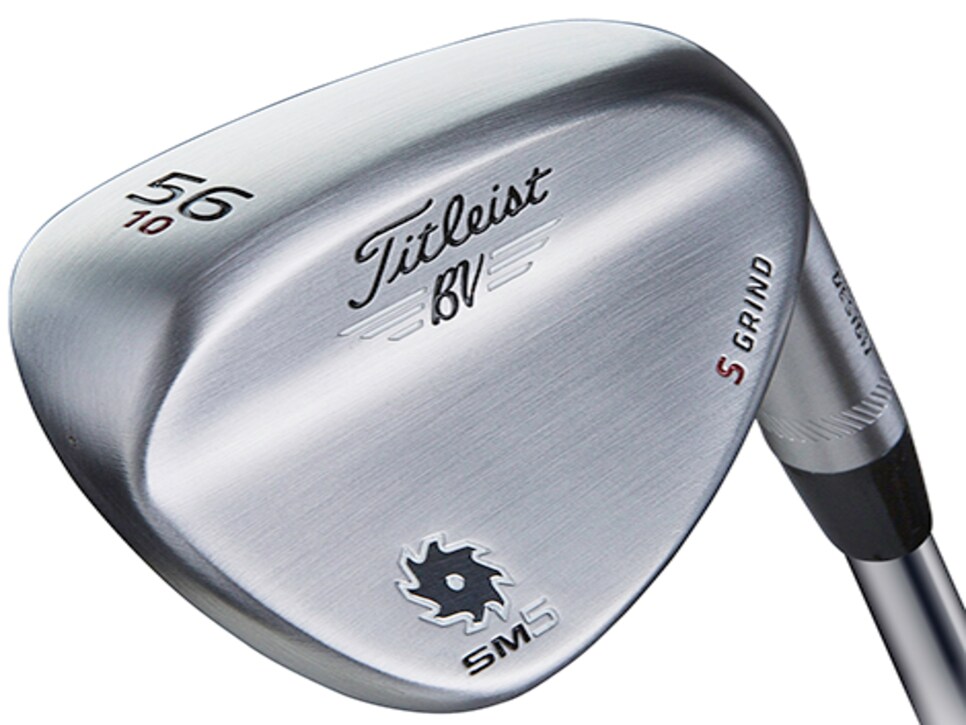 Titleist announced today that its Vokey Design SM5 wedges, the most played model on the PGA Tour, will be available in a Raw finish, the finish that is played by the majority of PGA Tour players.
"On tour, the Raw heads give us the flexibility to grind wedges based on a player's needs," said Titleist's Master Craftsman Bob Vokey. "But guys just love the look of that raw steel. Some players like it even more as it rusts, kind of like a trusty hammer or another tool. These are their scoring tools."
Spieth, who plays 46-, 52-, 56- and 60-degree Vokey Design SM5 wedges, says he loves "the look and the feel of the raw metal, especially when they start rusting."
The SM5 Raw finish will be offered in 10 models from with lofts ranging from 54 to 60 degrees and across three different sole grinds (S, M, and K). The offerings include the 56-degree S-grind played by Spieth. Like the original SM5 wedges, the Raw also features deep grooves designed to channel away debris for improved spin.
The SM5 Raw wedges are available through the WedgeWorks program on Vokey.com starting today. The Wedgeworks program includes custom adjustments for grip and shaft, lie and loft angle, as well as personalized stamping of up to six characters. Pricing starts at $180.