Equipment
Titleist Scotty Cameron Super Select putters: What you need to know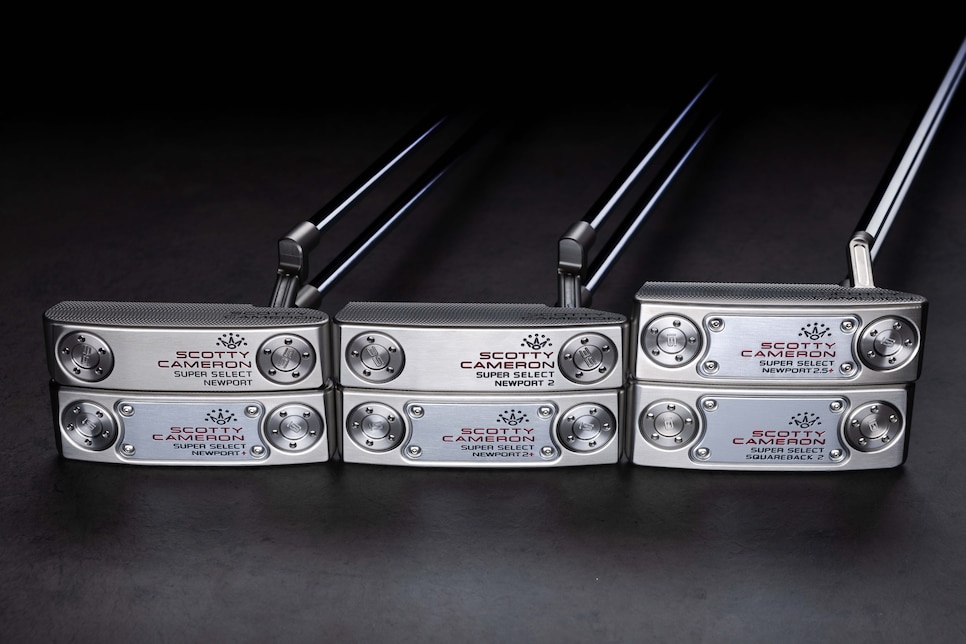 WHAT YOU NEED TO KNOW: The new Titleist Scotty Cameron Super Select putters maintain a fresh approach to classic shapes with renewed efforts to add forgiveness by distributing more weight to the heel and toe, as well as adding three new "Plus" models with slightly larger footprints and weight-saving aluminum plates for even more forgiveness.
PRICE: $450 (10 models: Newport, Newport Plus, Newport 2, Newport 2 Plus, Newport 2.5 Plus and Squareback 2; available March 17; Del Mar Fastback 1.5, GoLo 6, GoLo 6.5; available on May 19.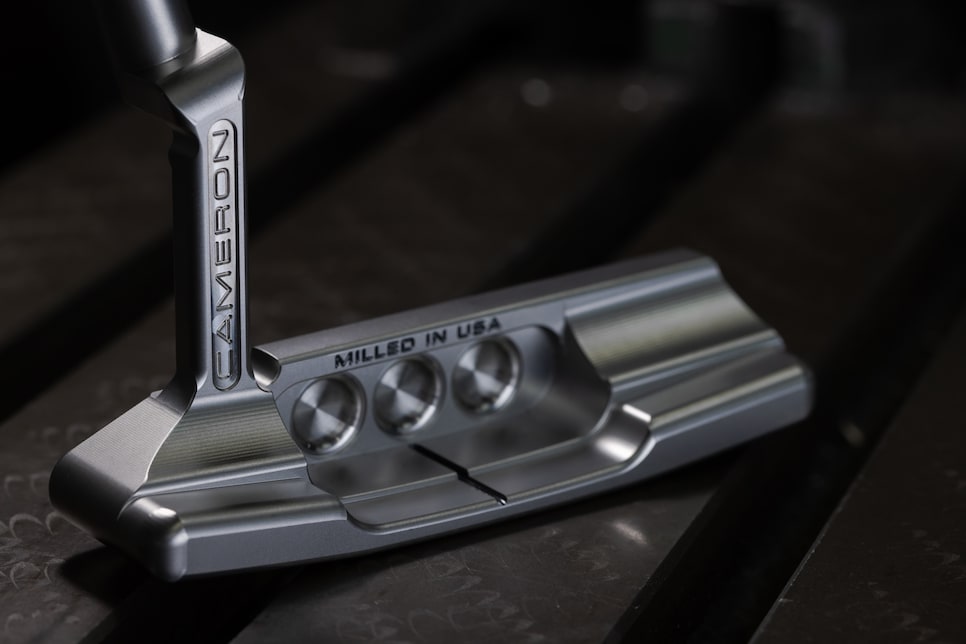 3 COOL THINGS
1. Forgiveness hidden in classic shapes. If you haven't been paying attention, Scotty Cameron, who built and maintains his reputation on the jewelry-like look of his blade putters, has been finding new ways to inject forgiveness into those classic shapes. The new Titleist Scotty Cameron Super Select collection of milled 303 stainless steel putters uses distinctive shaping enhancements and industrious weight redistribution to develop his most forgiving yet traditional models ever.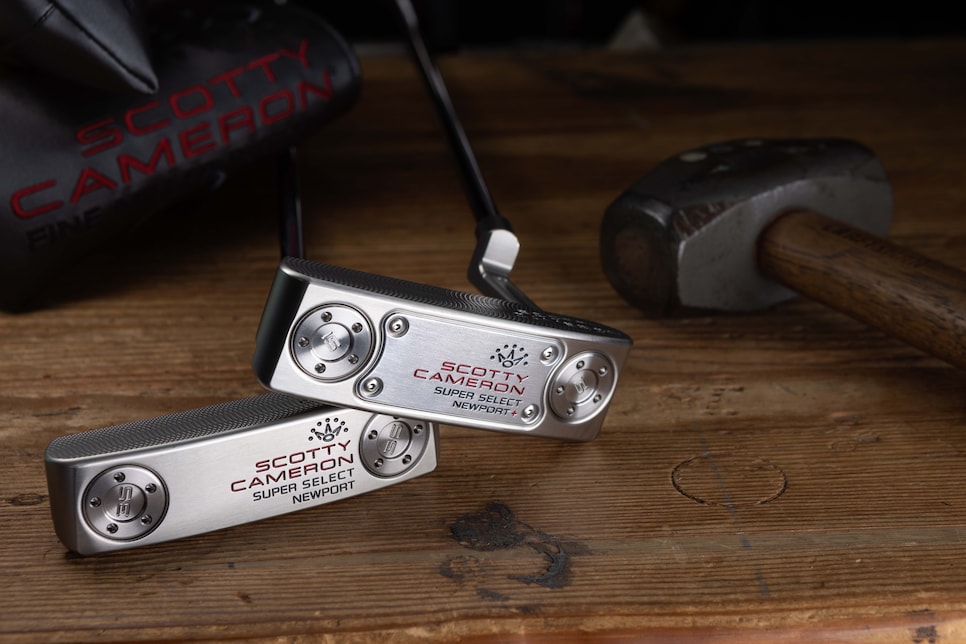 Those almost imperceptible upgrades include the selective use of aluminum sole plates on some models, like the return of the mid-mallet GoLo 6 and GoLo 6.5. There's also milled out channels in the plumber's neck of the classic heel-toe weighted cavity back Newport and Newport 2 blades and a notch that while removing weight also makes it easier to more correctly bend the putter to a player's desired lie angle. Throw in selective deeper milling out of the heel and toe sole weight regions for more weight that can be added to the perimeter to add further stability to these classic shapes.
It even has Cameron the artist showing his scientist side, too, using techy phrases like moment of inertia (MOI), or stability on off-center hits.
"The numbers we've seen with the Newport 2 with its tungsten weights make it as forgiving as a large mallet," Cameron said. "Now, that might be tough to believe, but the numbers are the numbers. So the goal is how do we get the weight redistribution without making the product look cumbersome? It's keeping it pleasing to the eye, and it's about balancing it all together. Too often designers chase MOI at the detriment of the look and I think these products are about the look, the confidence at address and the feel, and if we can get great mass properties along with that, that's great. It's saying, 'Let's not screw it up and let's just pull weight where we don't need it keeping in mind let's not screw up the strength, the sound, the feel, but just nip and tuck it in places to make it even better."
2. Plus sizes, too. Another way the new Super Select line pursues forgiveness is in a trio of gently oversized versions of traditional favorites. So new to the line this year is the Newport Plus, the Newport 2 Plus and the Newport 2.5 Plus. All feature slightly wider versions of the originals with a weight-saving aluminum sole plate that increases the weight available in the heel and toe. "It's easy to look at, soothing to the eye, bigger lines, bigger soles to sit a little more stable," Cameron said. He thinks the new models reflect a trend for tour players who have been looking for a little more forgiveness in their long irons to be just as comfortable looking for that same sense in their putter, too. "It's really a tweener. I think we're seeing a lot of players calling it kind of a hybrid between a blade and a mallet."
3. About face. While Cameron rethought all areas to find forgiveness, he also wanted to leave no stone unturned when it came to the feel and the function of his milled face design, too. It's designed to combine both the softness of a deeper milling pattern with the consistency and roll of Cameron's mid-milled pattern. The technique uses a first pass of the deep milling pattern followed by a second pass designed to mill off the peaks of that original deeper pattern. It came from some of the patterns Cameron has used on several tour-played prototypes in recent years.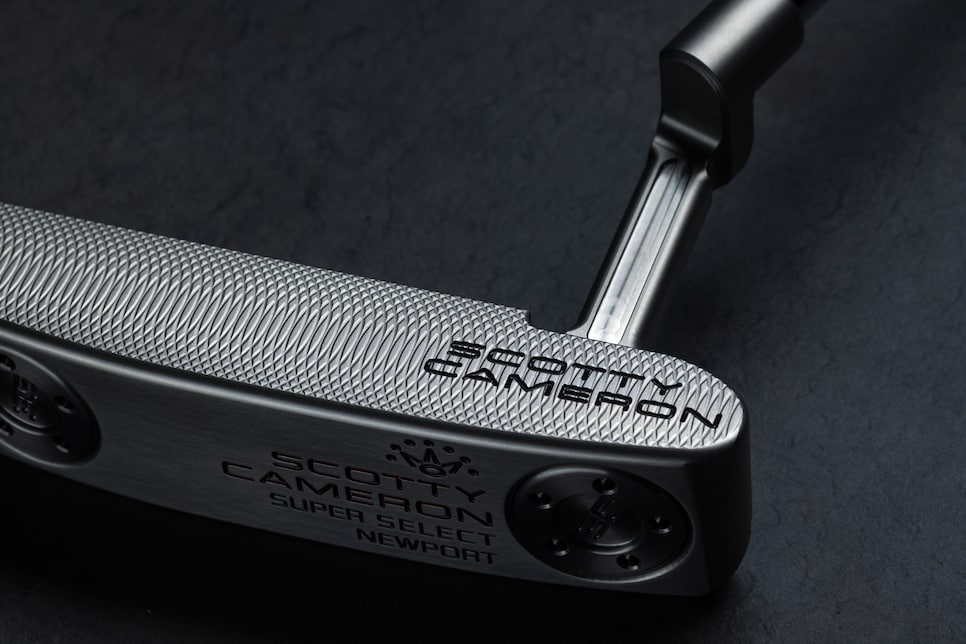 "We wanted to get it to feel smooth but still have a little added friction," he said. "I didn't want to go too soft and cushy and I didn't want to go too far the other way. So this was kind of the best of both worlds."