The Loop
Unwrapping Titleist's latest irons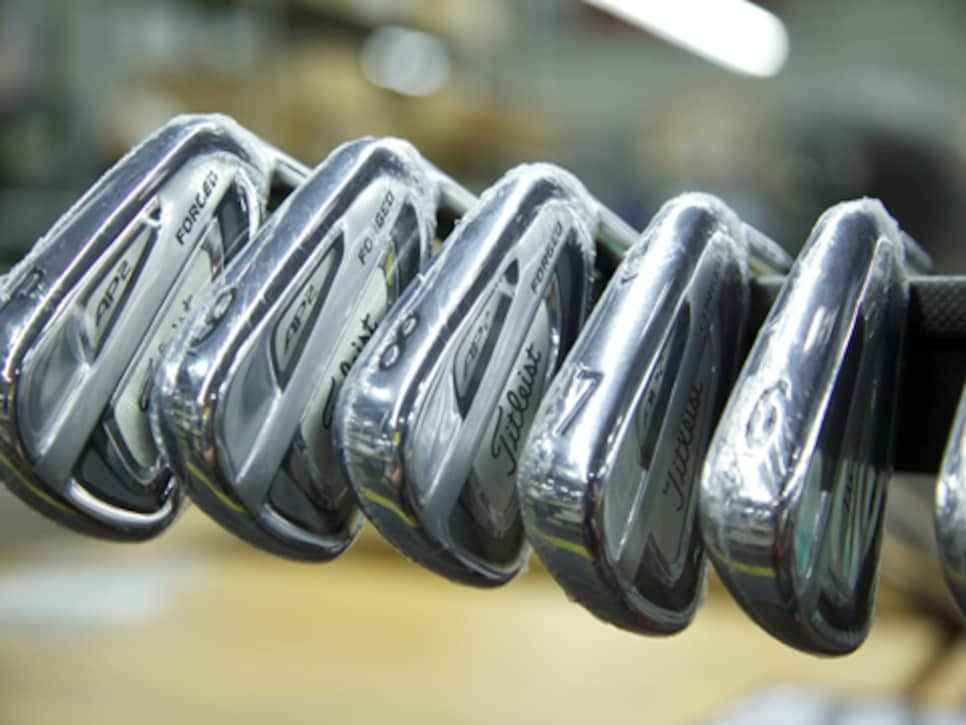 Subtle moves: Titleist's new 714 AP2 irons.
As it did two years ago, Titleist is using the AT&T National to introduce a new iron line to its tour staff -- the 714 AP1, AP2 (pictured), CB and MB models. Monday at Congressional Country Club in Bethesda, Md., Jason Bohn was the first player inside the truck at 8:01 a.m., seeking to work with the AP2s. The irons don't look substantially different from the 712 versions -- although the new AP2 might be the best-looking AP iron yet -- but tour staffers had suggested a number of subtle tweaks.
On the AP2s, for example, the upper cavity has been thinned, taking weight from the top and keeping more weight low (using high-density tungsten) to assist launch. In the short irons, a slimmer sole with more weight high helps bring ball flight down. In 2011, the company had 14 sets of the new irons in play the first week, and Titleist expects to reach double digits this week, says Marni Ines, director of iron development.