Equipment
Titleist debuts four new T-Series irons at Memorial this week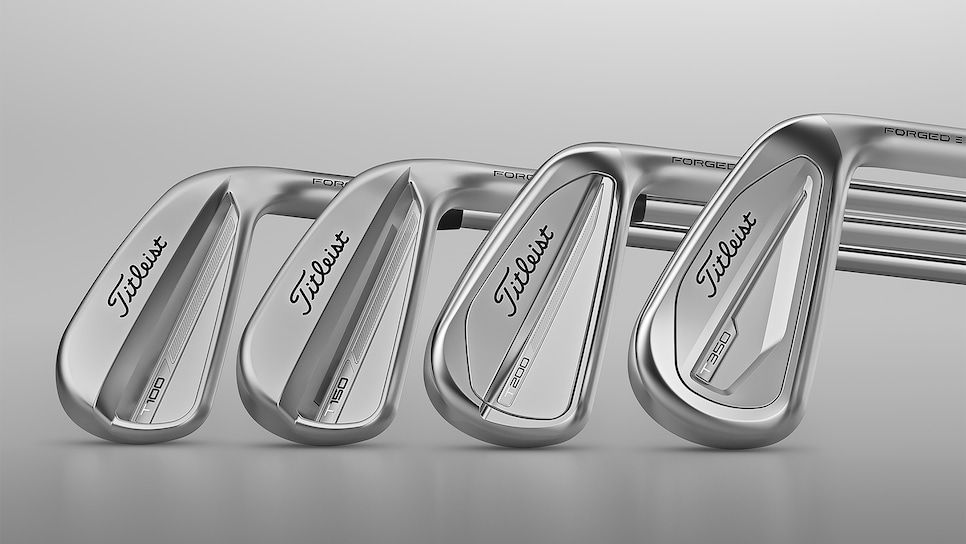 Titleist, the company whose irons are the most played on the PGA Tour, will roll out its new lineup of T-Series irons this week for players to begin testing and using in competition at the Memorial Tournament.
The four new irons include the T100, T150, T200 and T350. While the company is not providing any specifics on the new models, the irons likely are the follow-ups to the four T-Series irons introduced two years ago. The T100 and T200 seem likely to replace the previous T100 and T200, the former a compact players iron and the latter a players distance iron. Versions of the T100 have been in Jordan Spieth's bag since the model was first introduced on tour in 2019.
"Titleist has always been achieving, it seems like, perfection in the details," Spieth said in a company press release. "It's always been a great product and it's just trying to figure out that little bit of an edge. There's never any corners cut. It takes what it takes, and it eventually comes from some of the input we have but also what they see across the board with all their players."
Previously, the Titleist T-Series irons included a T100•S model and a T300 model, the former being a stronger-lofted faster-faced players iron and the latter being a game improvement iron with a variable-thickness face. With the latest iteration now offering a T150 and T350 models, it may be the case that those will be enhanced replacements in those two model lines. Traditionally, Titleist irons have incorporated large elements of dense tungsten weighting to add stability and forgiveness. That multi-material approach allowed the irons to remain relatively compact for their particular categories.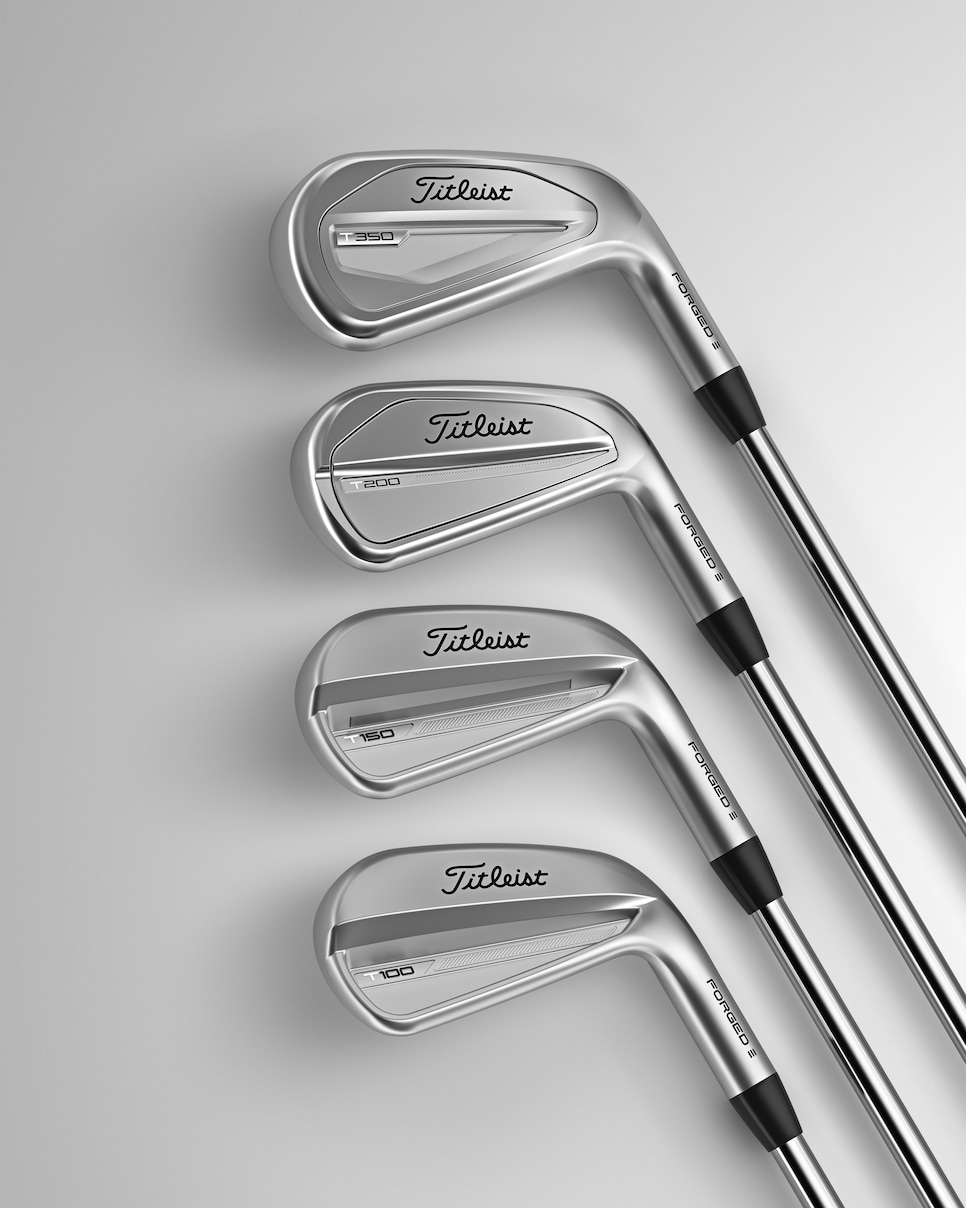 From visuals supplied by the company, the T100 is the most compact iron with each subsequent model successively larger. The T150 seems more similar in blade length to the T100 (just like the relationship between T100 and T100•S previously). The T200 sits in the middle size-wise between the T100 and the larger T350 with a wider sole and thicker topline. One change from past versions: All four models are labled "forged," a switch from the past where the game-improvement T300 was a multi-material cast design.
While the T-Series irons do not yet have a specific launch date for the general public, they will be getting their debut on the LPGA Tour and Korn Ferry Tour next week and a rollout on the worldwide professional tours over the next month or so. Typically, Titleist releases its full iron line in two-year cycles with consumers getting the chance to begin trying (and buying) them in the fall. Expect more details in the coming months.