Equipment
Titleist C16 irons "concept car" approach getting a second limited edition run this spring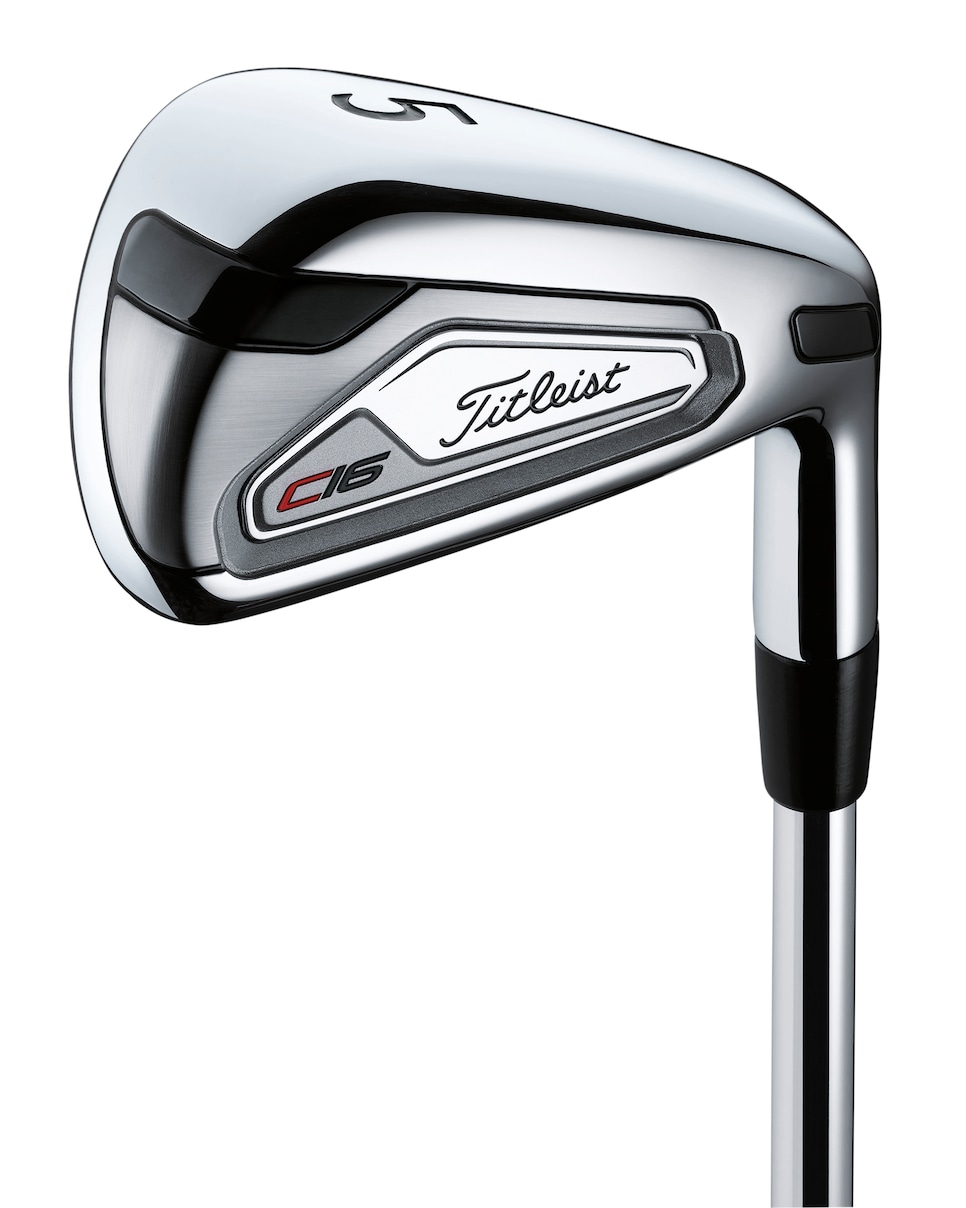 The Titleist C16 irons, part of a "concept car" launch of extremely limited-run products a year ago, seems to have drawn enough enthusiasm at nearly three times the price tag of the company's mainline irons to merit a second run of more than a thousand additional iron sets being launched today.
"Over the last few years, there were so many products launched so quickly in the industry, that I think many of the golfers became a little bit jaded," Talge said. "When the golfer has an opportunity for the proof to be right there in front of them with launch monitors, that's when they get this noticeable 'Wow' that this really delivers.
"Whether that's a $500 driver or a really expensive set of irons, once you can do that, it's easy for them to say it's worth paying for it."
The Golf Datatech retail numbers bear out that trend. In February 2017, 16.2 percent of the irons sold at on-course shops were priced at $150 or more per club (a $1,200 set of eight irons). Just a year ago, the number at on-course shops at that price was barely a third at 5.7 percent.
As for the price point and the decision to essentially more than double the initial run of the C16 irons, Talge said, "Frankly, we didn't realize how many golfers were willing to stretch in that space. We quickly realized that there are a lot more golfers out there who want this performance."
The C16 expansion not only includes more iron sets for sale, but more ways to find the clubs. The C16 irons will continue to be a heavily custom fit option, but now in addition to offering fittings at Titleist's headquarter sites in Massachusetts and California, as well as during fitting events nationwide on Titleist Thursdays. In addition, there are now 50 additional top tier fitting locations that will offer the C16 irons.
Talge said the C16 line will not reintroduce the driver and that there is no particular lifecycle set for either the driver or irons lines. "We just want to keep this very much with the idea of how do we push the performance boundary," he said. "When we've got something that we think we can do that, we'll bring it to market. We want these products to show us what the future might look like."
The intention is that the C16-type products will continue to influence future mainline Titleist products, as was seen with the movable weight bar in the C16 driver last year that later appeared in Titleist's 917 metalwoods introduced last fall.
"C16 irons really have now shown us the pathway and going forward you will begin to see a lot of elements of how C16 really helped us develop more performance in our entire iron line. That's kind of the goal we want to have long term."
The C16 irons are framed by a thin 17-4 cast body, but get their power from a high-strength K301 steel cupface in the 4- through 7-irons and a thin, high-strength 1RK95 steel face insert on the 8-iron through gap wedge. The irons feature nearly double the tungsten in Titleist's mainstream irons to improve stability on off-center hits and lower the center of gravity for higher launch.
They utilize ascending mass technology shafts, including the Nippon N.S. PRO 880 AMC in steel (4-iron through pitching wedge; $2,700) and the Mitsubishi Kuro Kage Limited Edition AMC in graphite ($3,000).