Cool Finishes
Titleist Black T-Series irons and Vokey SM9 wedges: What you need to know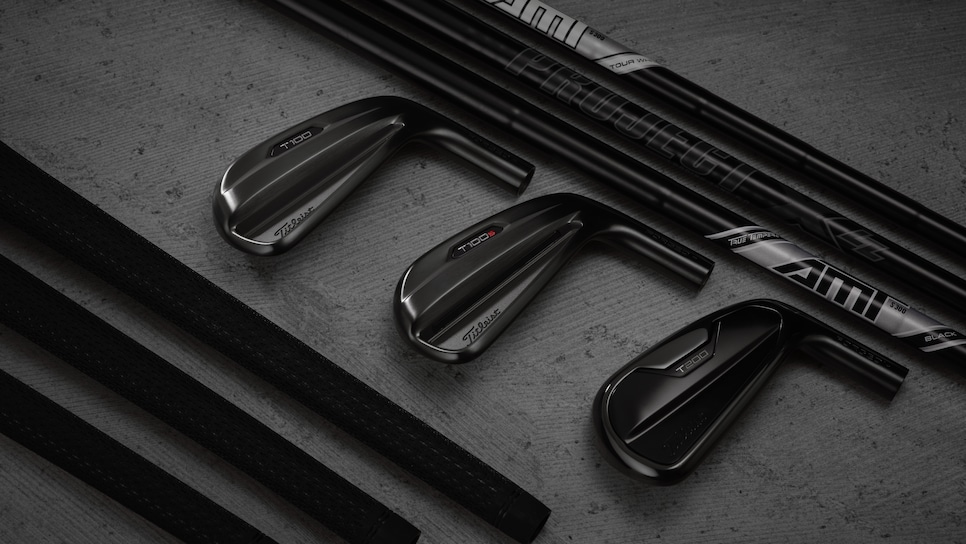 WHAT YOU NEED TO KNOW: Golfers who prefer a black finish on their irons and wedges really want it. What they don't want is for the finish to chip or wear quickly. Titleist learned from its production of its Vokey slate blue finish and applied a new heat-treatment process for its Jet Black Premium line called titanium carbide vapor. The finish lasts longer, particularly on the face and sole—two areas that tend to wear quickly. The finish is available in limited quantities on Titleist's T100, T100S and T200 irons as well as 12 loft/bounce options on Titleist's Vokey SM9 wedges (the remaining loft/bounce combinations can be ordered with the finish via custom order).
AVAILABILITY/PRICING: In shops March 3 with pre-sale and fitting Feb. 23. All T-Series Black irons are $1,699 for a set of seven. Jet Black Premium wedges are $249 each.
1. A finish made to last. Titleist is far from the first company to introduce a black finish, but this offering is a different process designed to make the finish more durable. Called titanium carbide vapor, it is a high-bond PVD that, according to Luke Epp, global product marketing director for Titleist, is the most durable the company has ever offered.
The key, said Epp, is employing the heat-treatment process for a longer period of time, which helps the durability. "We did a lot of testing on finishes and had a similar process with Vokey slate blue," said Epp. "What we learned is this player wants long-lasting durability, particularly on the face and sole. We tested with sandy soil and hard range balls. We really wanted to make sure it would hold up."
Though there tends to be a lot of demand for such products, Epp notes that this is an extremely limited-edition offering. "This is the first offering T100 in black, and we will only have 500 sets of those. For T100S and T200 there will be 1,500 sets. The goal is to sell out of them in about 30 days."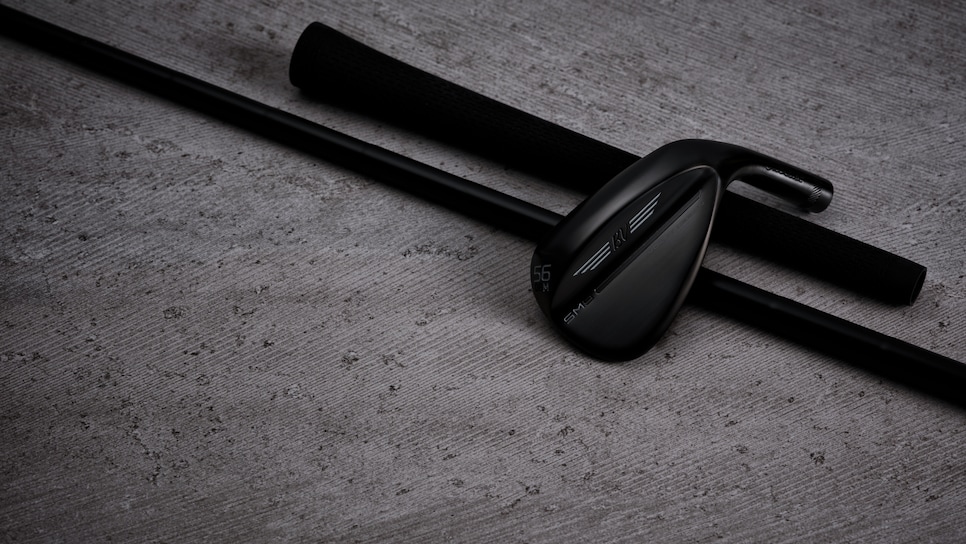 2. Don't forget the wedges. Twelve of the 23 loft/bounce options in the Vokey SM9 wedge line will be offered with the Jet Black Premium finish. The good news is that those cover lofts ranging from 50 to 60 degrees with multiple bounce options in lofts 54 degrees and higher. The additional lofts will be available in the finish via custom order.
The wedges feature the same technology as the regular SM9 models, but with a True Temper Dynamic Gold Black Onyx S200 shaft and Golf Pride Tour Velvet 360 Black on Black with BV Wings logo grip.
3. Finishing touches. Although all the irons have same tech as the standard product, they have the added benefit of reduced glare and appearing smaller at address thanks to the dark coloring.
The components are premium as well. The shaft offering for the T100 irons is True Temper's AMT (ascending mass technology) White Onyx shaft that ranges in weight from 106 grams in the longer irons to 130 grams in the pitching wedge. The idea being less weight is desirable in the longer irons to promote height, and more weight offers greater control in the short irons.
The T100S uses the Project X LZ Onyx, which is designed to help the player load the shaft for more energy transfer at impact. The T200, meanwhile, uses True Temper's AMT Black Onyx shaft. All three iron offerings come with Golf Pride Tour Velvet 360 Blackout grips.