News
Tips For Her: Simple steps for better alignment
Editor's note: Each week, Megan Padua, a teaching professional at Maidstone Club (East Hampton, N.Y.) and Belfair Plantation (Bluffton, S.C.), and one of Golf Digest's Best Young Teachers, offers tips and advice for women golfers.__
__Most people make the mistake of aiming their body directly at the target. But correct alignment means getting your body to aim parallel to the target, not at it. Here's a simple tip to help you take dead aim with precise alignment: Lay a club or alignment stick down along the line of your heels. Take a step back and look at where the stick is pointed. Now, take another alignment stick and lay it parallel to the first stick and place it directly behind the ball. (See images, below.) This will show the true alignment. If your body is aimed directly at the target, your actual alignment will be extremely far right (if you're a right-handed golfer). Work on getting to aim your body parallel, but left of the target so that your target line (that stick behind the ball) aims at the intended target.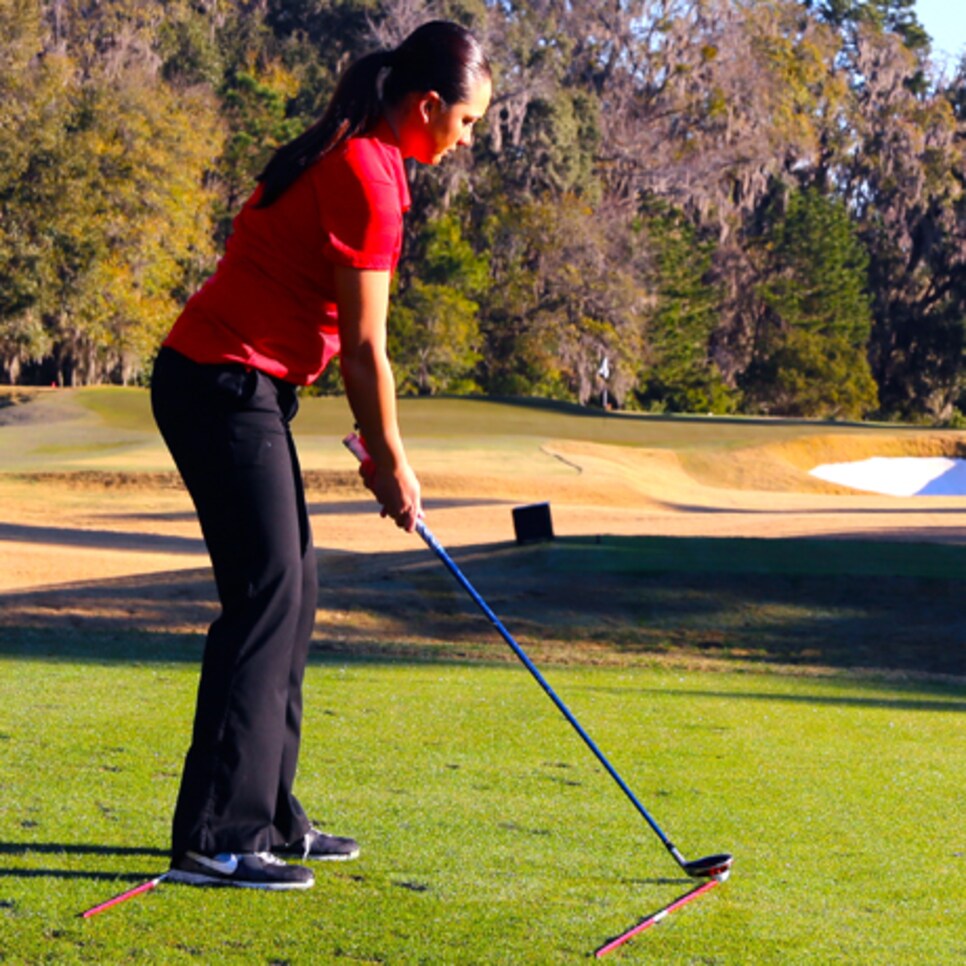 This is the WRONG way to line up.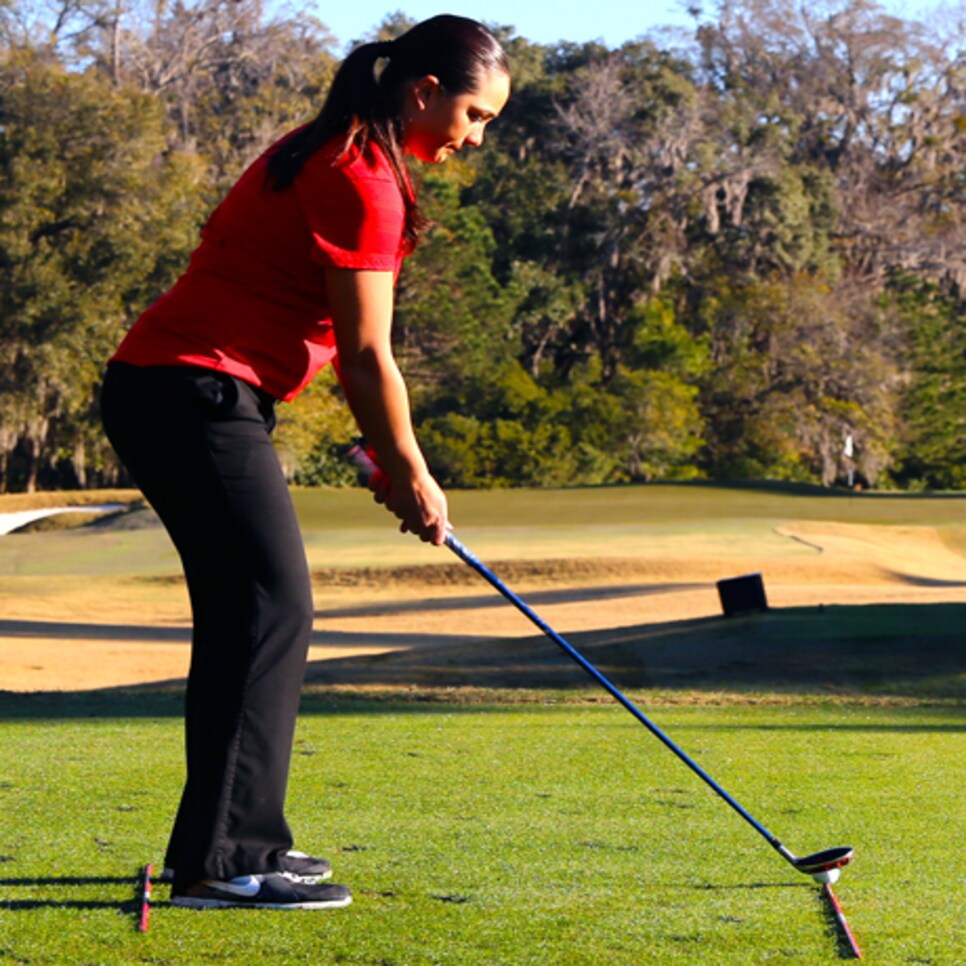 This is the RIGHT way to line up.
Initially, you might hit shots to the left even though you're aimed perfectly. Don't confuse this with poor alignment; this will happen only because you had previously been aiming to the right and compensating by pulling your ball left. After you hit a couple shots left, you'll start to adjust and hit it straight.
Accurate alignment will help improve your distance, direction and contact.