News
Tips for Her: Flush your fairway woods
Editor's note: Each week, Megan Padua, a teaching professional at Maidstone Club (East Hampton, N.Y.) and Belfair Plantation (Bluffton, S.C.), and one of Golf Digest's Best Young Teachers, offers tips and advice for women golfers.
When someone comes to me saying they don't hit their fairway woods well off of the ground, I immediately look for two things:
Since fairway woods are longer than hybrids and irons, it's essential that you play the ball position closer to your front foot. If you're a right handed golfer, for example, you need to move the ball closer to your left foot. This will allow your club to bottom out in the correct spot during your swing.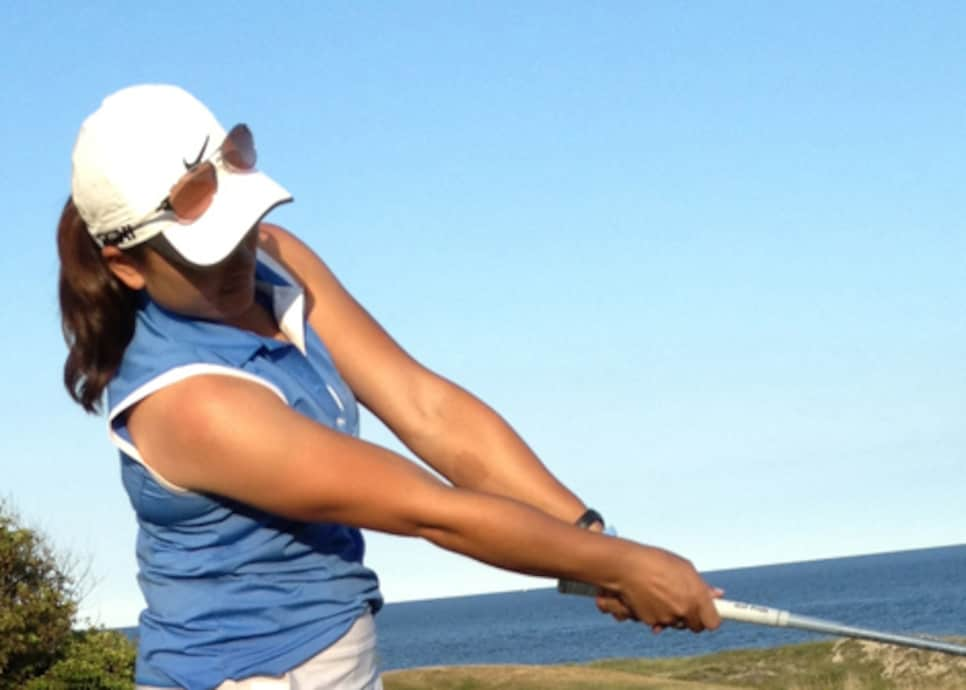 Now that the ball is more forward in your stance, your arms will be able to get in an extended position when they release through the ball to the target (as shown, above). When your arms extend in the follow-through, both elbows will point down toward the ground. When the elbows separate, the radius of your golf swing gets shorter and causes you to hit the top of the ball.
Next time you're practicing with your fairway woods, make sure to check these two essential keys.