News
Tips for Her: Fix the shanks (part 2)
Editor's note: Each week, Megan Padua, a teaching professional at Maidstone Club (East Hampton, N.Y.) and Belfair Plantation (Bluffton, S.C.), and one of Golf Digest's Best Young Teachers, offers tips and advice for women golfers.
Here's a drill for you to try: Buy a two-by-four from a hardware store. Place the board a couple of inches outside of your golf ball (as shown, below). Set up to your golf ball and hit the shot without making contact with the board. If you hit the board, you'll instantly know your swing path was too far out-to-in.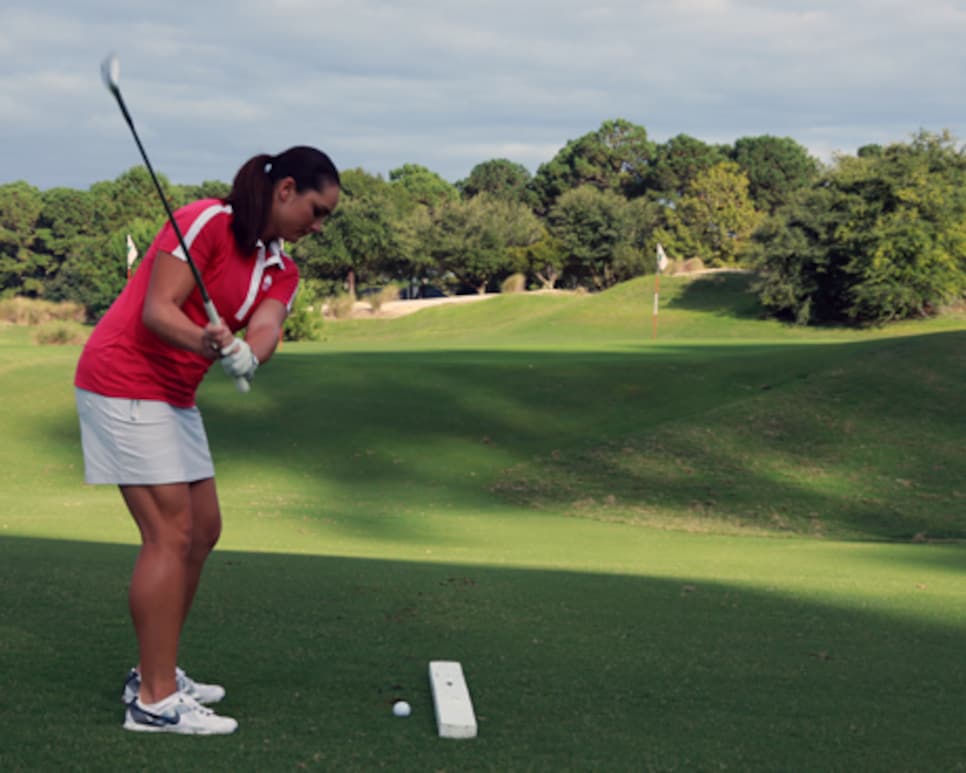 The placement of the board will provide a reason for you to release down the line. After a couple of clanks, you'll start making solid contact!