News
Tips for Her: Every putt is a straight putt
Editor's note: Each week, Megan Padua, a teaching professional at Maidstone Club (East Hampton, N.Y.) and Belfair Plantation (Bluffton, S.C.), and one of Golf Digest's Best Young Teachers, offers tips and advice for women golfers.
](http://www.golfdigest.com/golf/megan-padua)__
When reading the green, many golfers identify the apex of their putt. The apex is the highest point of the curve caused by the putt's break (see image).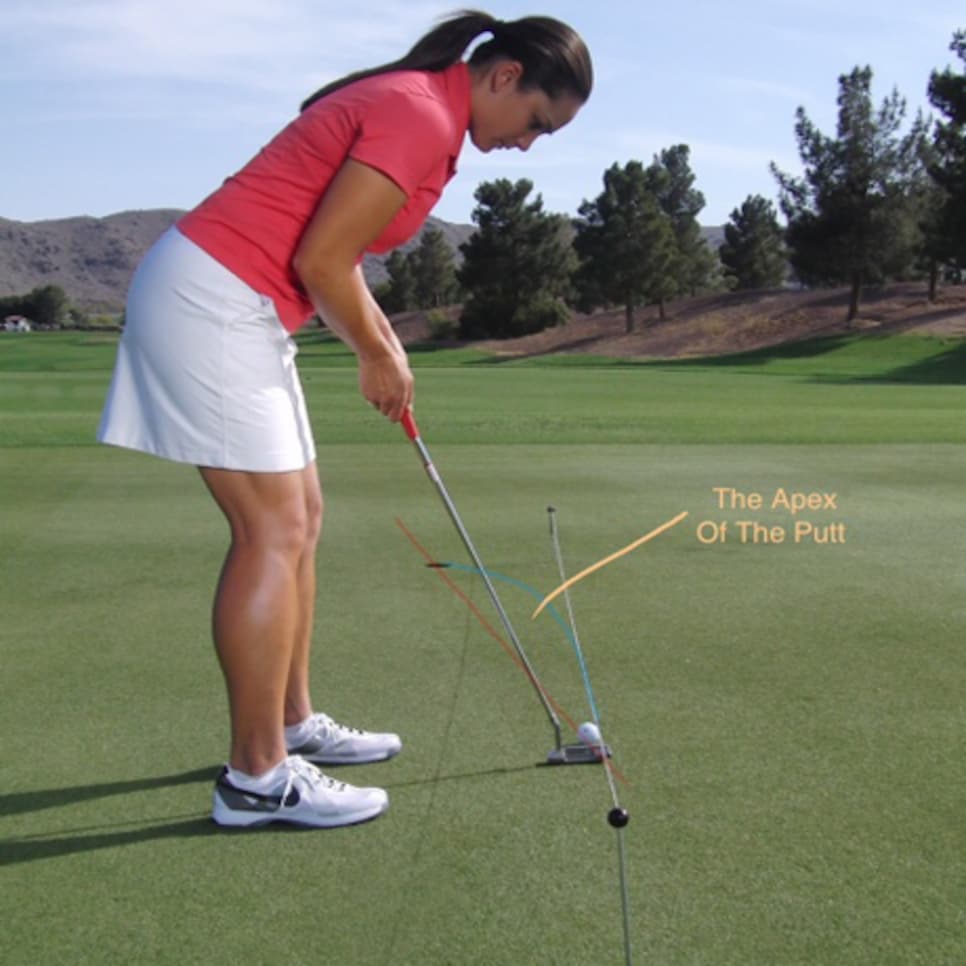 The concept of the apex, however, can be misleading. From the moment you hit your golf ball, it begins to fall downhill due to gravity. In the image, the line on which the string is aimed is much higher than the apex indicated. If I had aimed at the apex, then I would've had to have hit it at an incorrect speed or have manipulated my stroke.
The next time you practice putting, place a string in a straight line to where you see the break. Test your read by hitting putts with the sole purpose of starting your ball down the line of the string. If you miss the hole on the low side, you are probably under-reading the break. It's better to miss on the high side and read too much break, giving yourself a greater chance to make the putt.
Try it at home: You can make your own inexpensive training aid by tying string to two sewing needles.