The Loop
Tip stability is key with Mitsubishi Rayon's new Bassara P-Series shafts
Blink your eyes. That takes about three-tenths of a second. You know what else takes three-tenths of a second? Your downswing.
That short span of time places particular demands on a graphite shaft because when the shaft bends, it deforms. But shaft engineers believe it needs to rapidly return to its shape before impact to produce the greatest consistency in distance and direction. That's where tip stability in a shaft can be important, and it's what Mitsubishi Rayon is trying to do with its latest lightweight shaft, the Bassara P-Series (the "P" is for the mythical phoenix).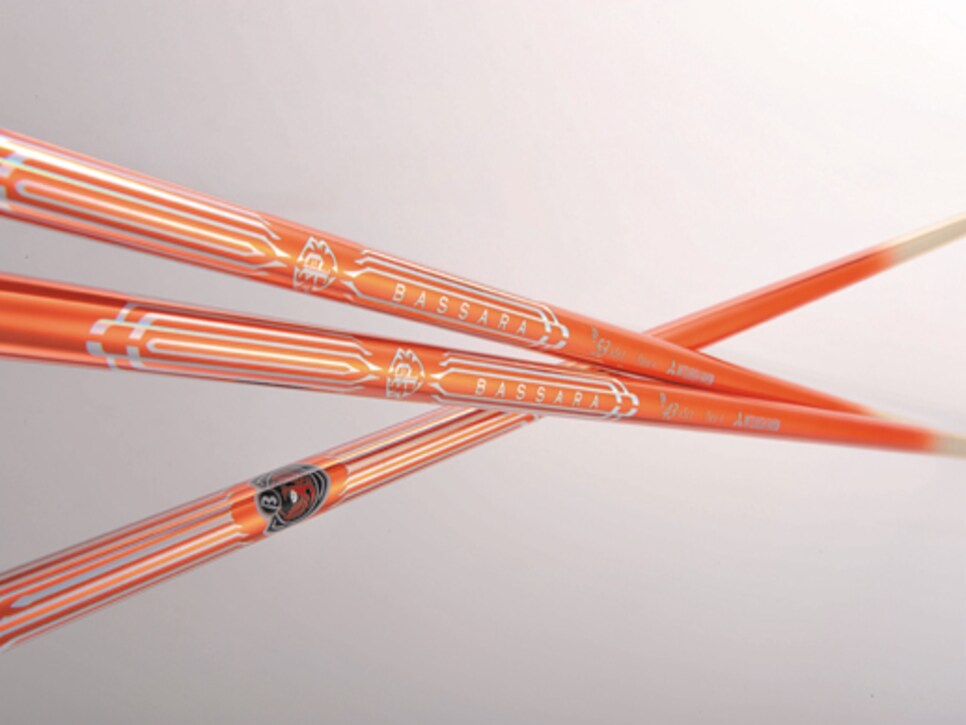 Designed for distance, the P-Series, which ranges from 39 to 59 grams, uses an elastic titanium-nickel wire through the tip section. The alloy is designed to help the shaft rapidly revert to its original cross-section. Available through authorized retailers, the suggested retail price is $400.