The Loop
Time waits for no one, but Arnold Palmer's legend remains as strong as ever
Arnold Palmer is stooped now, his variety of ailments -- a hip, the back -- mounting a late charge the way he once routinely did, though in this case no one applauds. Or approves. He recently received a pacemaker, the heart of a champion needing an assist, as one doctor put it. No one is immune from the ravages of time, even immortals. Alas.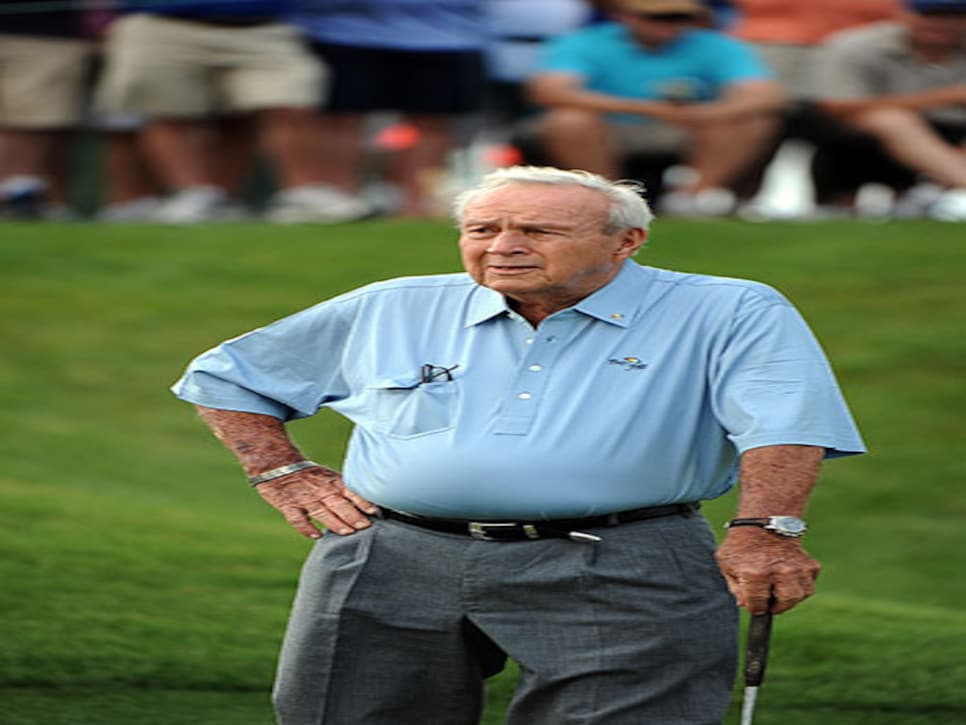 Still, we celebrate. Palmer turns 85 on Wednesday, 60 years after he won the U.S. Amateur, 50 years after he won the last of his four Masters, 40 years after he was enshrined in the World Golf Hall of Fame, 20 years after he played his last U.S. Open, 10 years after he played his final Masters.
This is not a countdown, but a testament to an enduring legacy that will survive him, survive all of us. We're still talking about him, aren't we, still revering him, nearly half a lifetime removed from his last turn atop a PGA Tour leader board?
The U.S. Postal Service can attest to his sustained popularity, filling his post-office box as it does each day with endless streams of fan mail, all of which is dutifully answered, graciousness defined.
So can the half and half, as the combination of lemonade and iced tea was known before it gave way to the Arnold Palmer. Doubtful that Palmer knows what Twitter is or that younger Tweeters know who Arnold Palmer is, but do a Twitter search for his name and a preponderance of tweets are from a youthful crowd referring to the beverage. Now that's chill, as the kids say today.
Palmer, incidentally, is a great grandfather, nine times over, though for this exercise we discard the grandfather and are left with great. He has defined that word, too. There has never been another like him, the root of his abiding popularity.
His age notwithstanding, he is timeless in a sense and even now is plotting a return to golf. His cardiologist is expected to clear him to hit balls only a few days from now.
To this, we all applaud. And approve.