Courses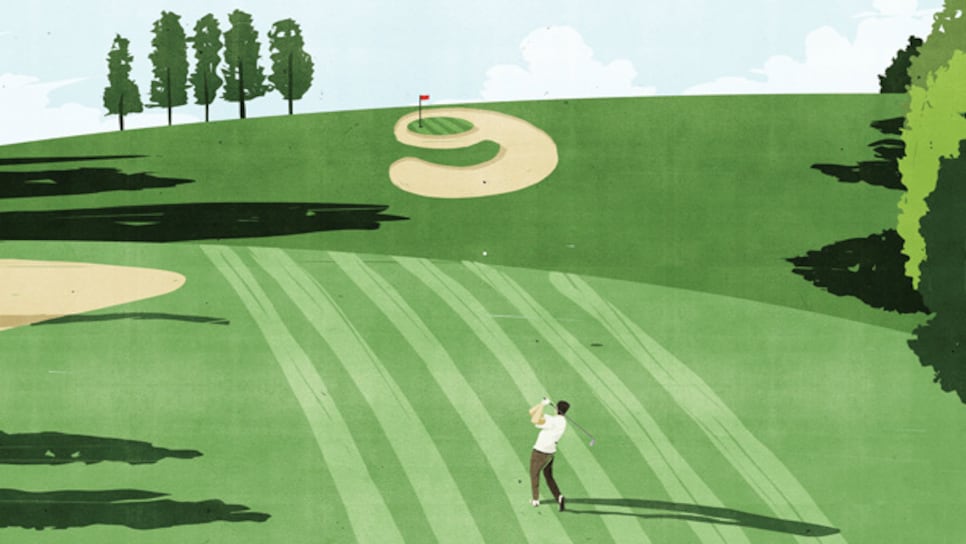 outside of Chicago receive an email saying openings are available. It's first-come, first-served. Act fast, and you have a cheap tee time.
General manager Brandon Evans started the email blast in late 2009 on a whim to maximize tee times. More than 850 players signed up in 2010, and that number doubled in two years. Today 10 percent of Village Greens' rounds are nine holes. About $40,000 in extra revenue has been generated from this program each of the past two years.
"This thing just took off," Evans says of the program, which also has a new nine-hole booking section on the website.
"The best part is these nine-hole rounds aren't replacing other tee times. So this is extra revenue for us, and a lot of people appreciate the rate, and they look forward to it." Some of the top courses in the country are hopping aboard Golf Digest's Time For Nine initiative,
is promoting its nine-hole rate for the first time in 2013. General manager Matt Allen says range balls are imprinted with slogans like "Time for Nine?" to get golfers thinking about nine holes as an option. Better yet, the initiative has attracted golfers who've never been to the course.
No. 20 on our 100 Greatest Public list, lets juniors play nine holes for free after 3 p.m. with a paying adult ($45 during peak season). As a result, nine-hole rounds increased from 919 in 2009 to 1,373 last year. And like Chambers Bay, the Quarry is becoming more popular among locals, even though it's a destination resort.
The University of Georgia Golf Course in Athens, which hosted the NCAA Women's Championship this year, offers 10 nine-hole rounds for $115 with its University G-Pass. About 1,000 golfers took advantage of the bargain in 2012, with a rewards program that leads to free rounds and merchandise.
More courses are discovering the benefits of promoting nine-hole play. And it doesn't have to be seen as a replacement for 18 holes. In fact, nine-hole deals can attract new players, help people who have less time and money stay active in the game, and be a way to introduce golf to kids.
As a part of our nine-hole initiative in partnership with the USGA and the PGA of America, we talked to facilities that are embracing nine-hole rates. These top courses provide options to play enjoyable rounds that are a bit lighter on the wallet. Our full nine-hole friendly list is at golfdigest.com/go/nineholecourses