News & Tours
Why PGA Tour players and caddies are wearing purple ribbons at the Sony Open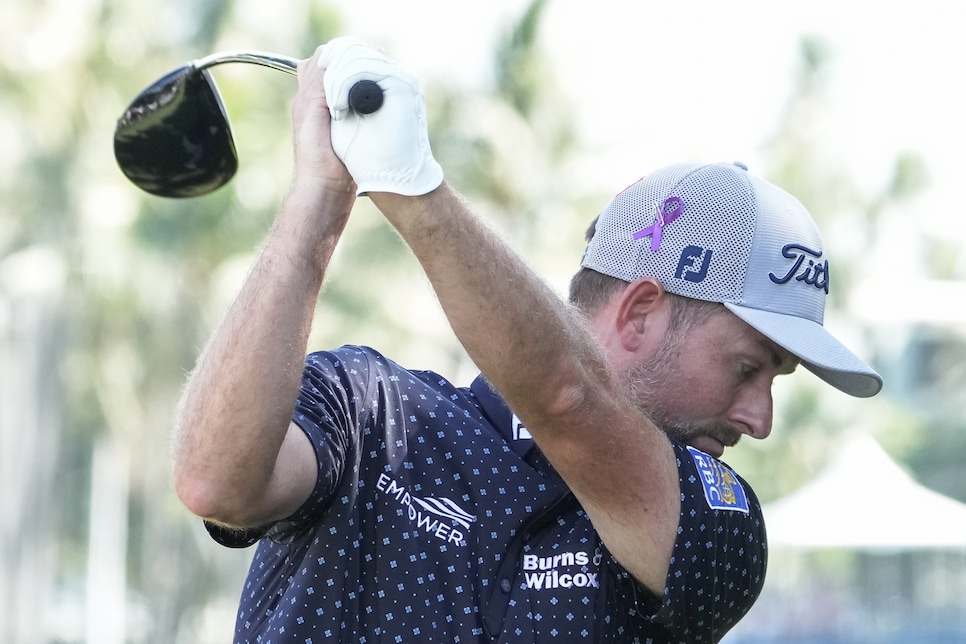 Those tuning into the Sony Open will notice a show of support for one who left the game's graces this week.
Tim Rosaforte, a senior writer at Golf Digest for more than 20 years and a former Golf Channel broadcaster, died Tuesday of complications from Alzheimer's Disease at 66. Rosaforte was renowned for serving as one of golf's first insiders; he covered more than 150 major championships, was the author of three books, won more than 40 writing awards and received the PGA Lifetime Achievement Award in Journalism in 2014. But more than his work, Rosaforte was beloved for his kindness and humility to his colleagues and those he covered.
In the wake of Rosaforte's death many in golf took to social media to express their memories and stories and thoughts about the man everyone referred to as "Rosie." During Round 1 action at Waialae Country Club in Honolulu, players, caddies, media and tournament officials visualized that affection by adorning purple ribbons to their hats and shirts.
Purple is the official color for the Alzheimer's awareness movement.