The Loop
Tim Finchem's retirement gifts will make any golfer envious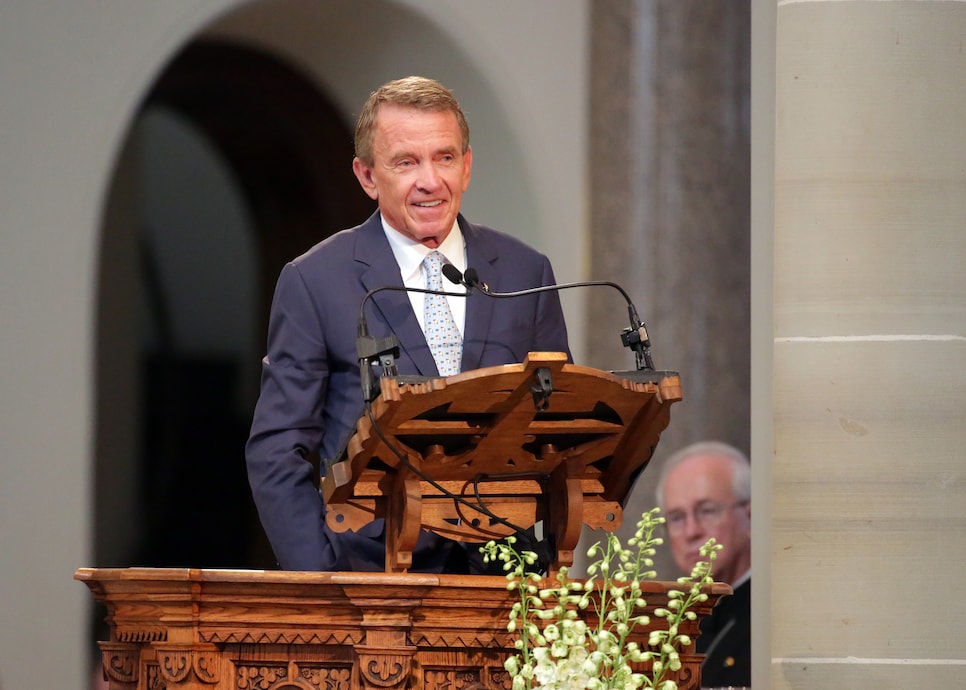 During a recent board meeting, Finchem was bestowed a slew of presents as he rides off into the sunset. According to Golf.com, Finchem received a spot to play in this year's AT&T Pebble Beach National Pro-Am, with celebrity chef Thomas Keller acting as his personal cook during his stay in Monterey Peninsula. Staying on the circuit, Finchem will be honored at Jack Nicklaus' Memorial tournament, and also received a video message from Arnold Palmer, one that was taped just three weeks before the King passed.
Though all touching, perhaps the offering that will instill the most jealousy was an invitation to join Augusta National.
Technically he hasn't started his new post, but if I'm incoming commish Jay Monahan, I'm already thinking about what retirement treats await.