The Loop
Tim Finchem to step down, Jay Monahan named new PGA Tour commissioner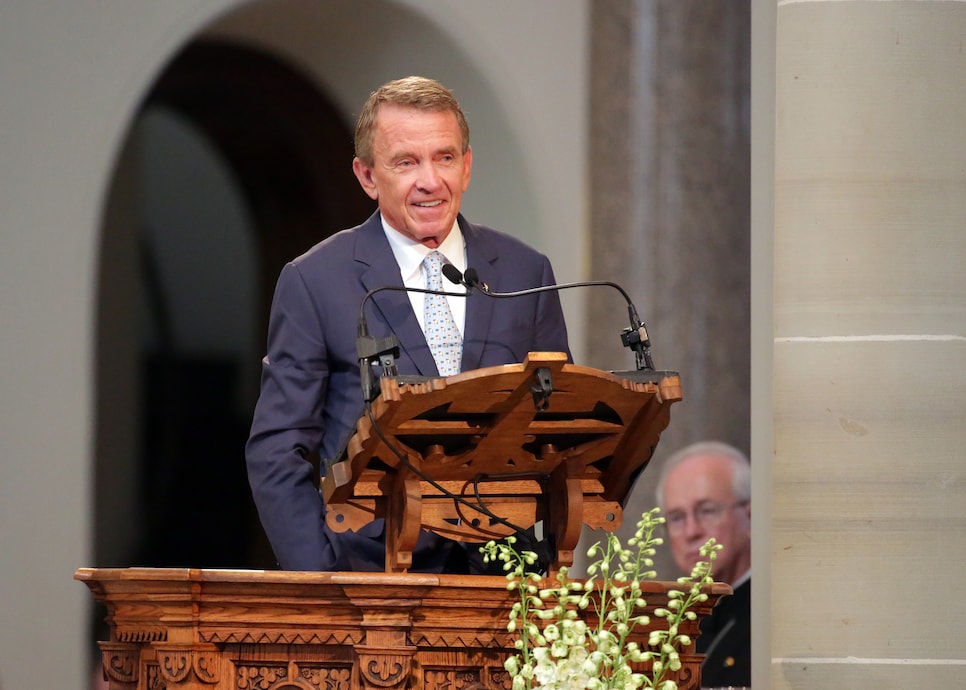 PGA Tour commissioner Tim Finchem officially announced his retirement from his position Monday night. Deputy commissioner Jay Monahan has been announced as his replacement, and will take over on January 1, 2017. The appointment was unanimously approved by the PGA Tour Policy Board in a Monday meeting.
"I am greatly honored by the trust the Policy Board has shown in me to succeed Tim Finchem as Commissioner," Monahan said. "Under Tim's leadership, the PGA Tour has made remarkable progress, even in the most difficult economic times. We are now entering a very important time in our organization's history, and I know our executive team and I will draw upon and be inspired by the invaluable experience of working with Tim as we take advantage of the extraordinary opportunities, as well as face the challenges, that are ahead for the tour."
Finchem's retirement has been speculated for months and Monahan is not a surprise successor, as he was was named deputy commissioner in the spring of 2014 and COO earlier this year.
Finchem took the commissioner reigns from Deane Beman in June 1994. Under his tenure, the PGA Tour purse has grown substantially; in 1994 the league's purse was $56.4 million; that figure will be well north of $300 million in 2016-17. He navigated three TV deals, was part of the creation of the Presidents Cup and FedEx Cup playoffs, and played an integral part in the World Golf Foundation's First Tee initiative.
"I have the highest regard for Jay and have total confidence in his ability to lead the PGA Tour well into the future," Finchem said. "He has been a key member of the executive team since joining the tour and has worked closely with me on all business matters since becoming deputy commissioner. Jay is well respected throughout the PGA Tour family and the golf industry. I know he will do a tremendous job for the players and all constituents of the PGA Tour."
Monahan becomes just the fourth commissioner in PGA Tour history. Prior to deputy commissioner, Monahan served a number of roles for the PGA Tour, including executive vice president and chief marketing officer. He joined in June 2008, serving as executive director of the Players Championship. Monahan played college golf at Trinity, where he was named a Division II Academic All-American.