Short Game
Tim Clark's Keys To Better Irons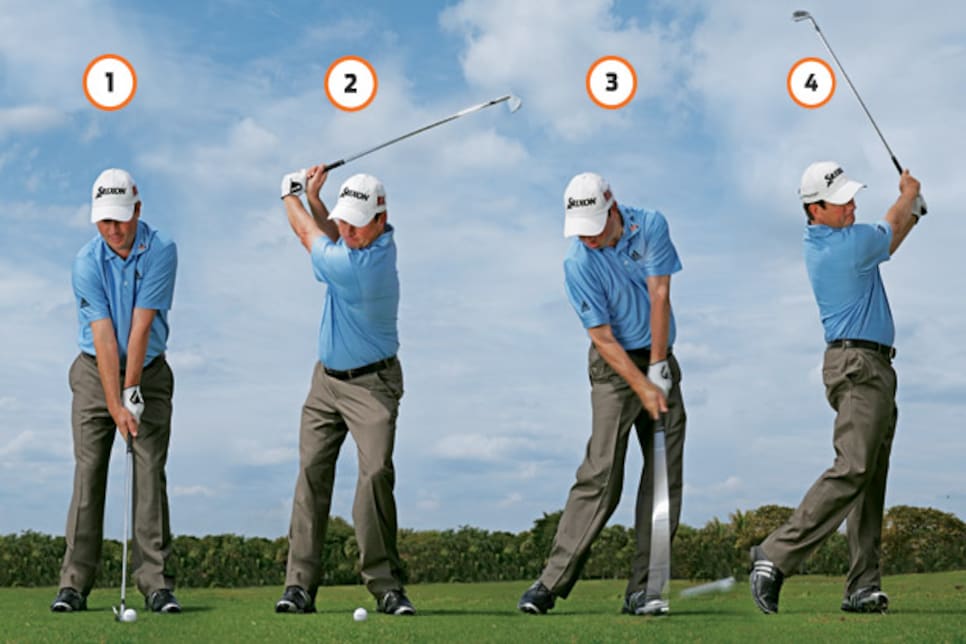 1.) THINK TARGET, TARGET, TARGET
The brain can compute only so much, so forget all those mechanical thoughts when you address a ball. Instead, all I do is look at the flag and then visualize a line back to the ball. Then I focus on where I want the ball to go. That's it. If I have even one swing thought, it takes away from target thinking.
2.) SWING IN ONE FLUID MOTION
Even when I was a kid, I always viewed the golf swing as one seamless movement. I don't think about the swing being in two parts--back and through. If you think of it as one movement, you avoid jerking the club back too quickly or starting the downswing before you've finished the backswing.
3.) SQUARE THE FACE, THEN KEEP IT THAT WAY
I've had rounds where I haven't missed a fairway or a green. What's the secret? I keep my head level and hold the clubface square to its path for a long time through impact. I was born without the ability to supinate my forearms, so they stay connected to my body as I turn through. This holds the face square.
4.) HIT MORE THREE-QUARTER SHOTS
The biggest mistake amateurs make is that they never take enough club. I always make sure I have enough. Many times I play one club longer than normal and make a three-quarter swing with a shorter finish. A three-quarter swing can help you stay in control. And that's not just your body, but the ball, too.