Short Game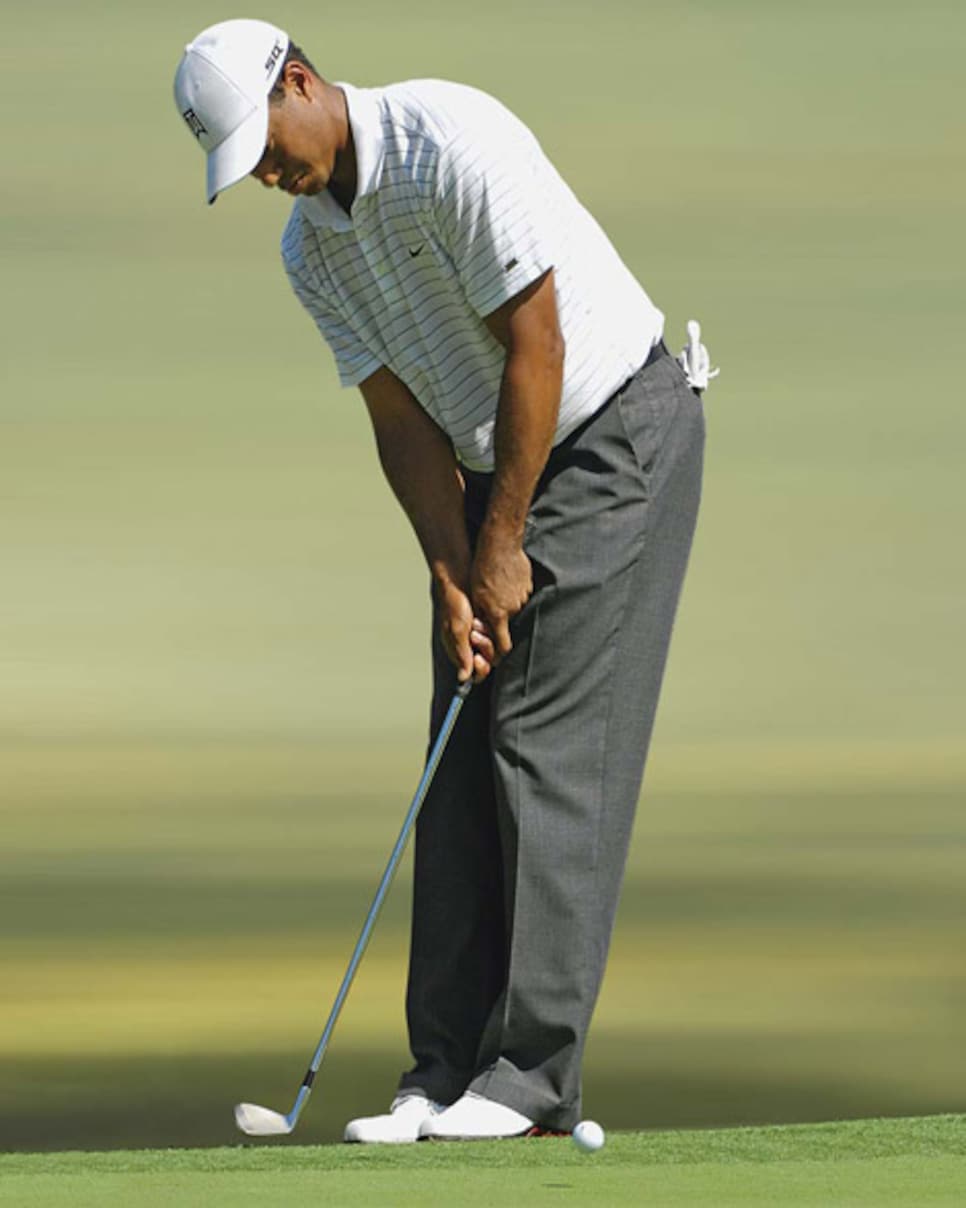 LEFT-SIDE LOAD: Most of my weight is on my left side, which helps me make a slightly descending blow. I also make sure I maintain my spine angle.
Each year I set goals to improve my overall game. In 2007 I really concentrated on shoring up my chipping. It took a few months, but things started to come together after a tip from my coach, Hank Haney, during the British Open.
Hank suggested I stand closer to the ball and set the club more upright. This positioned the toe of the club more on the ground and allowed the club to swing on less of an arc and more of a straight line. This made solid contact easier, especially on dicey lies. It also helped me improve my bump-and-run.
The idea behind the bump-and-run is to get the ball rolling as soon as possible. I use a variety of clubs, from a 6-iron to a pitching wedge. Using my putting grip, I play the ball back in an open stance and control the strike with my right hand. I also read the shot just as I would a putt.
I aim for a spot on the green where I want the ball to land depending on pace and distance. I want to let it roll out close enough for a kick-in.
Tiger Woods writes instruction articles only for Golf Digest.
Mark Soltau is a contributing editor to Golf Digest and the editor of TigerWoods.com.