Instruction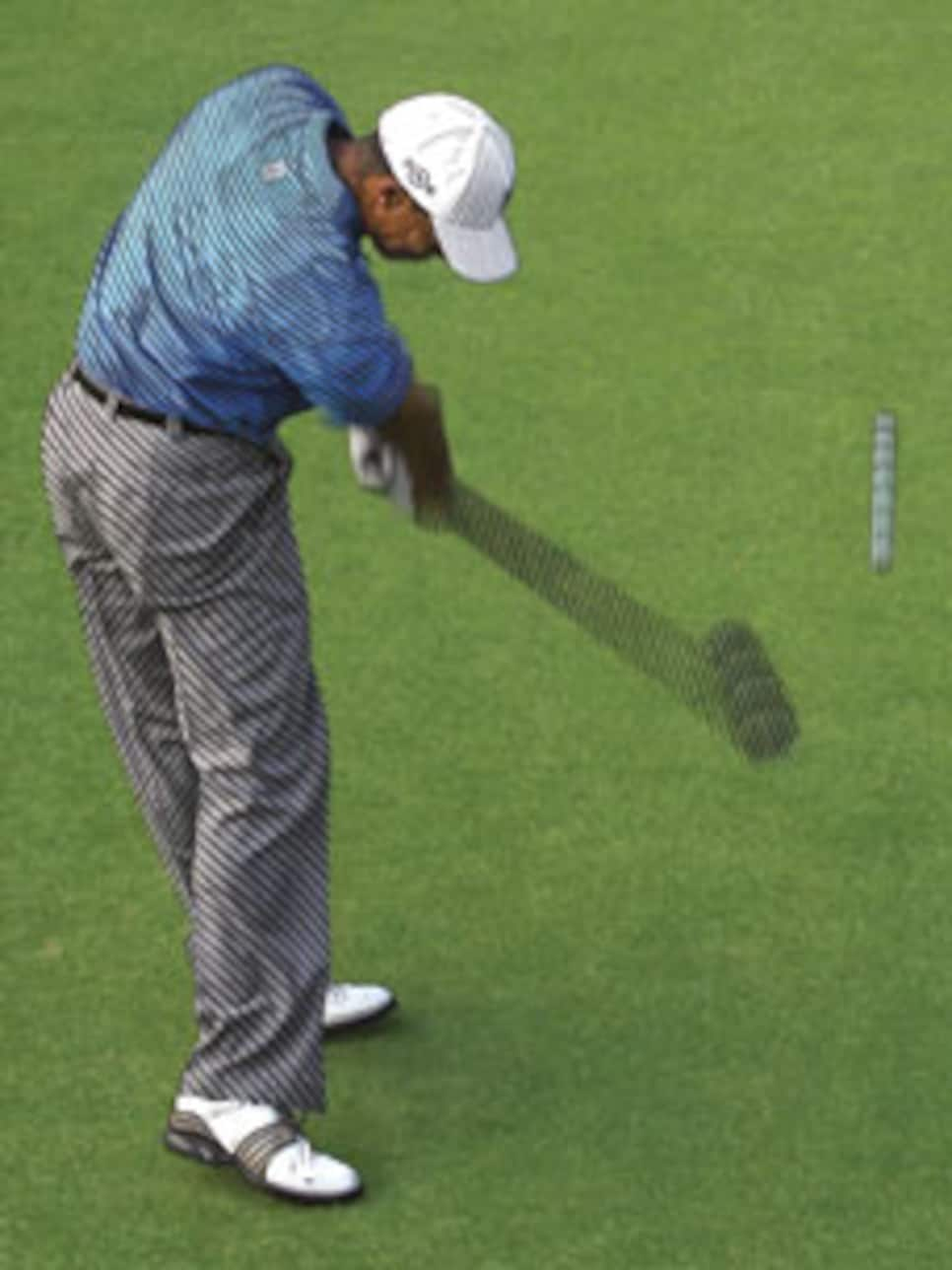 I really like to "flat-line" my tee shots for control. The trajectory is low, with very little curve. With the driver, I hit it about 260, some 40 yards shorter than my normal drives. It's a pretty good way to find fairways because I'm able to flight the ball lower to keep it in play in fast and firm conditions, when the wind is up or when I'm simply trying to control my ball flight. Although I'm probably most comfortable hitting the shot with my 3- and 5-wood or any of my long irons, I'm getting better at trusting it with my driver. In fact, I hit it a couple of times during the WGC-Bridgestone Invitational on Firestone's tree-lined South Course, and ended up winning the tournament—my fourth in a row.
The neat thing is that the flatter ball flight is a matter of technique and not ball position or strength. The key to the shot: I break momentum on the follow-through by softening my arms and elbows to get extension of the club with my release (above). That leads to a lower ball flight. The club often recoils into an abbreviated finish. I don't try to muscle it. The more I soften my arms and relax into it, the easier the shot becomes.
Mark Soltau is a contributing editor to Golf Digest and the editor of TigerWoods.com.