Short Game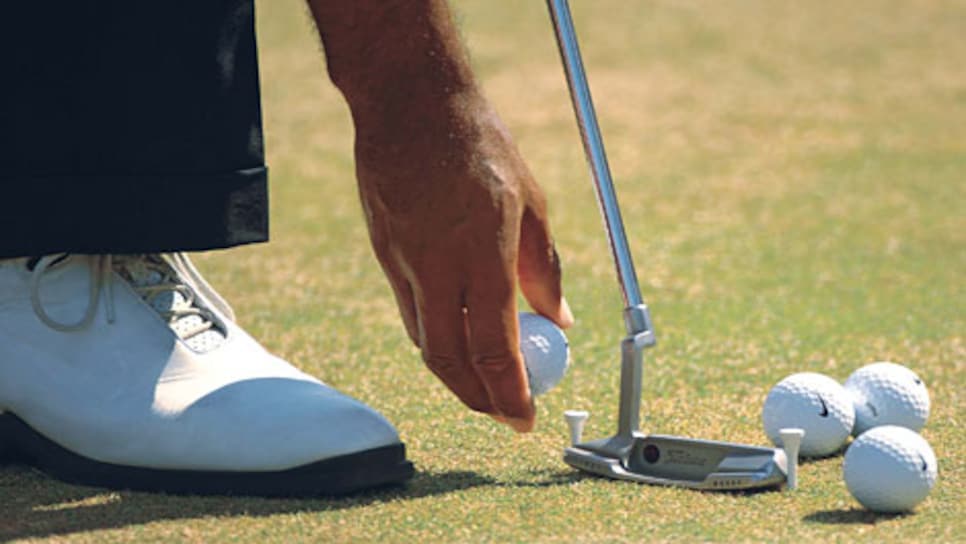 1. I use this drill all the time. Three feet from a hole, I push two tees in the ground just outside the heel and toe, forming a gate for the putterhead. I alternate hitting 12 putts with my right hand only, then six with both hands, until I make 50 or 100 in a row. If I miss, I start over.
__2.__On these short putts, it's critical to keep the putterhead moving straight back and through. I place the tees so close together that if the putter veers off line even a tiny bit during the stroke, it'll crash into one of the tees.
__3.__Having my name stamped on the ball is more than just a nice touch. I actually draw a line through my name with a marker and use that as an alignment aid. The line also reminds me to keep my head still until the ball is on its way.
Tiger Woods writes instruction articles only for Golf Digest.
Mark Soltau is a contributing editor to Golf Digest and the editor of TigerWoods.com.