The Loop
Tiger's new enemy in the quest for 19 majors? His mind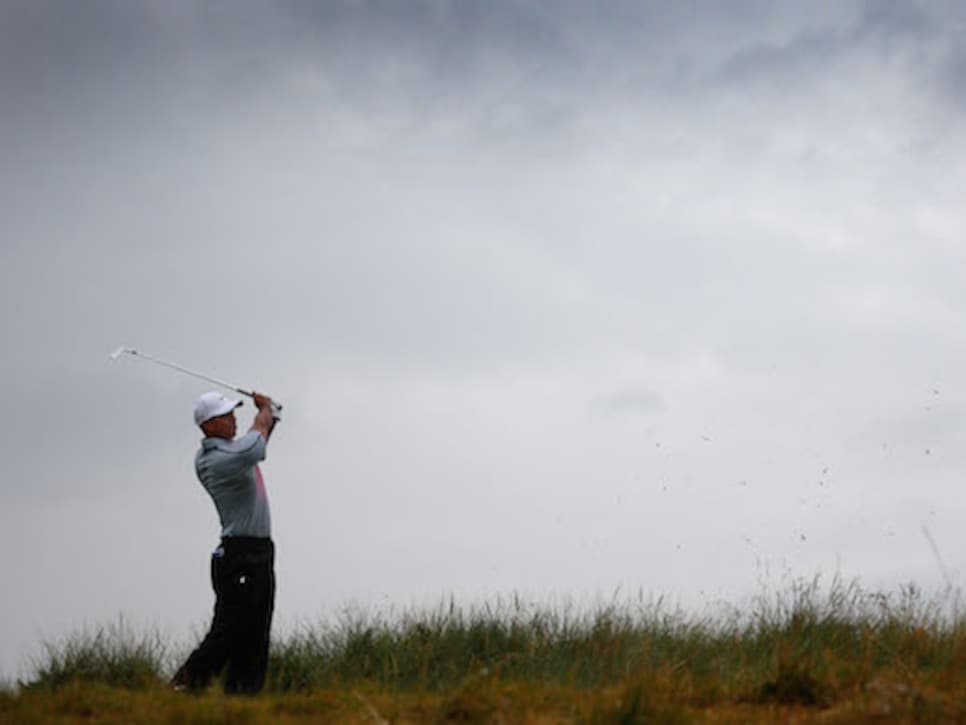 Tiger Woods' various body parts have always been under intense scrutiny, from pumped biceps to ruptured ACLs and impinged discs.
One part that hasn't often been called into question is his mind, but that's changing. He's about to finish his 25th major without a win -- and will fall behind Jack Nicklaus' 18-major pace.
Woods is now walking onto the first tee at every major with something he probably hasn't felt since he was a Stanford undergrad.
"Obviously he has a desperate need to win a major, and he's anxious to get into position right away to make that happen," says Dr. Mike Lardon, a San Diego psychiatrist and mental performance coach who has worked with dozens of Olympic medalists, NFL players and professional golfers. "He gets amped up, and coupled with his big weakness -- driving the ball straight -- he can run into trouble on holes that demand precision."
In his first two rounds, Woods played the narrow first and second holes in five over. On Saturday, when he was 14 shots behind leader Rory McIlroy, Woods started on the par-5 10th and birdied that and the short 11th. He ended up shooting 73.
"This anxiety and pressure can be both real and self-imposed, and it can change your rhythm," says Lardon, who writes about his work with Phil Mickelson before last year's British Open victory in an excerpt of his new book, Mastering Golf's Mental Game, in the latest issue of Golf Digest. "The cycle of negative thoughts and emotions is self-perpetuating, and it becomes very hard to be confident when it happens to you again and again. It's really hard to break, especially at a major championship. And majors are not usually places that reward you when you get behind and start to press."
Mickelson went through a similar, smaller-scale crisis last year after his crushing U.S. Open loss at Merion. He wondered if, at age 43, he had missed his last, best chance. "Phil had to learn how to cleanse his mind and to avoid making any one shot more important than the next," Lardon says. "That's hard to do, especially at a major."
Six years ago, 32-year-old Tiger likely felt like he had all the time in the world to win five more majors. Almost-40 Tiger probably feels differently. Lardon believes the mental piece will play a bigger part in whether or not Woods challenges Nicklaus' record than physical problems. "Human nature makes you get ahead of yourself and think about what's coming next. That adds pressure at the exact time when extra pressure is the last thing you need. He's going to have to slow down and fight through it, just like everybody else."