Tiger's fitness key isn't what you think
You are using an unsupported version of Internet Explorer. Please upgrade to Internet Explorer 11 or use a different web browser.
You might think golf workouts should focus on moves directly related to swinging the club faster, like getting a bigger shoulder turn or increasing hand and arm speed. Sure, those things can help you generate power, but there's perhaps something even more fundamental in the distance equation: strong legs.
Tiger talks about running and how he used daily runs as a release but also to boost his endurance for long stretches of competitive play. "I was never very big, but my legs were strong, and they could go forever. I just never got tired," Tiger says. "And because legs feed the wolves, the more I ran, the better I played."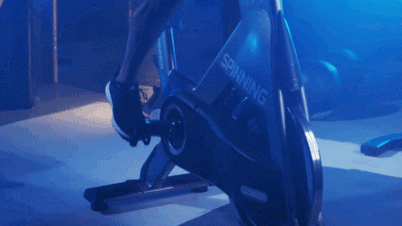 Physical fitness is a much bigger priority for tour players today than it was even a decade ago, and Tiger was one of the first to adopt it. "If you're playing baseball or running track or cross-country, if you're not training, you're not going to be able to keep up. I brought that same mentality to the game of golf."
Besides endurance, a less obvious benefit of training is having the ability to hit difficult shots. Golf instructors and commentators often cite Tiger's fitness as a reason he can get out of trouble better than other players. "By lifting, getting stronger, I was able to handle more lies and different scenarios because I was stronger," Tiger says. "I derived a lot of my confidence of being able to handle different situations from my training."