The Loop
Tiger Woods won't win another major, according to survey of PGA Tour players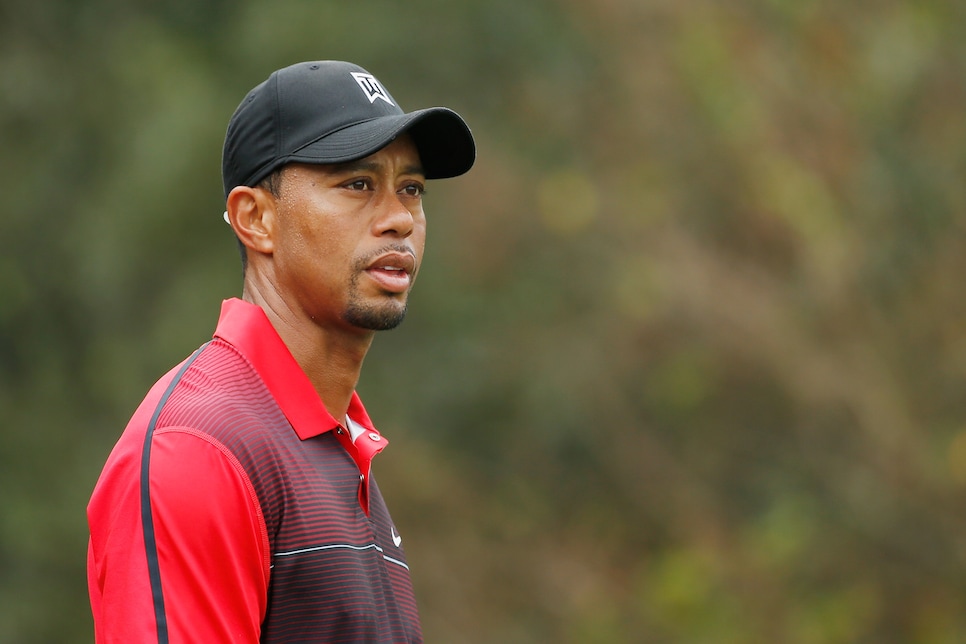 In spite of age and injuries, some believe Tiger Woods can still win a major championship.
His fellow pros aren't in that camp.
In a survey conducted by ESPN.com, nearly 70 percent of PGA Tour players think Woods will not grab another major title. The poll also asked who would win more majors in the next five years between Woods and Phil Mickelson; Mickelson nearly tripled Woods in responses (59 percent to 16 percent). A shocker, given Woods turned 40 in December, while Mickelson will be 46 this summer.
Woods will not be at Augusta National this week as he continues rehabilitation from back surgery. It is his second time missing the Masters in three years. His last major championship came in 2008.