The Loop
Tiger Woods won his first career pro-am at the Wells Fargo Championship on Wednesday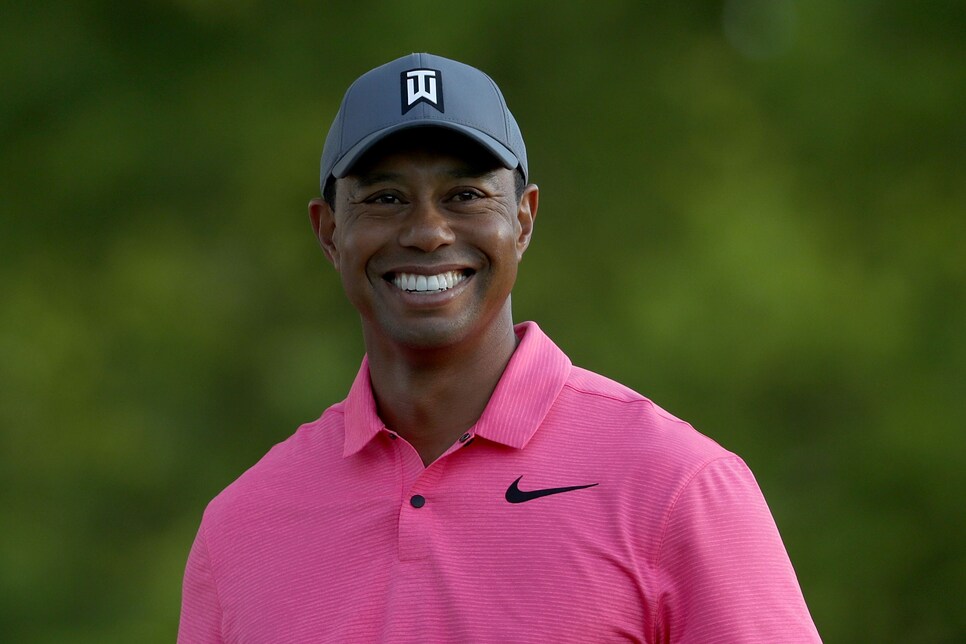 Tiger Woods returned to the winner's circle at Quail Hollow this week. Kind of.
No matter how the Wells Fargo Championship plays out, Woods is leaving with some hardware. That is thanks to Wednesday's pro-am, where Tiger and four amateurs—including a 17-year-old who gained entry through a writing contest sponsored by the First Tee—combined to fire a 56, bettering Xander Schauffele's group by a shot.
The craziest thing? According to Golf Channel's Tiger Tracker, it is the first career pro-am victory for Woods. Astonishing, considering Tiger has 79 real victories in 331 tour events.
Now, we're not petitioning the tour to include this pro-am triumph as an official win. But, if we're counting team events like the Zurich and 30-man fields like the Tour Championship and Tournament of Champions as sanctioned victories, Tiger's pro-am certainly has the same amount of merit, yes?
Fine, you monsters. Just know Wednesday presented a harder field than Byron Nelson beating up on a bunch local schmucks during his 1945 win streak. Official or not, Woods' victory irrefutably proves the 42-year-old is #back.