The Loop
Tiger Woods update: 14-time major winner is putting, chipping and dishing advice to Jason Day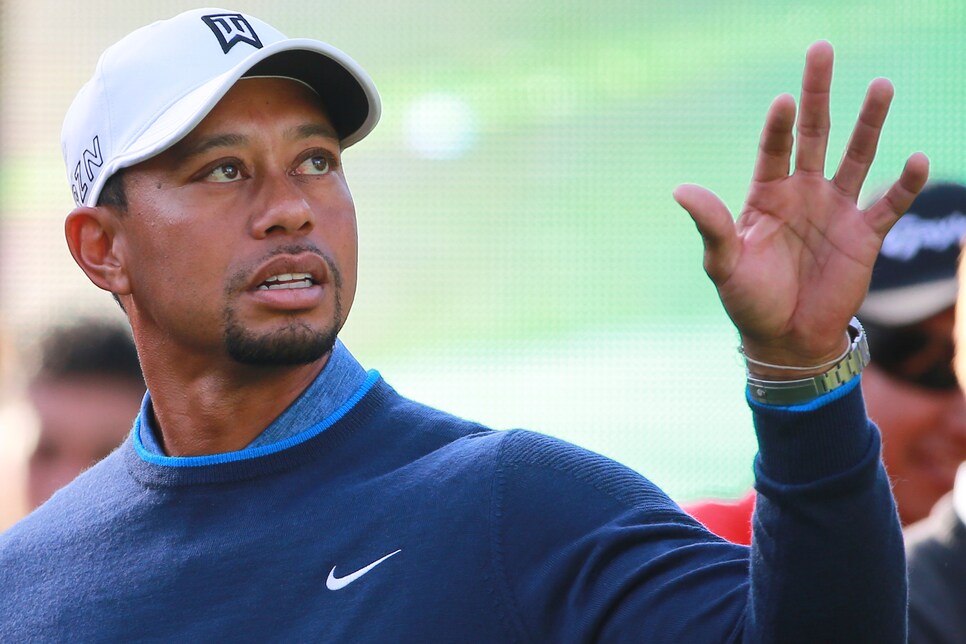 LatinContent/Getty Images
DORAL, Fla. -- He may not be healthy enough to make his return to the PGA Tour just yet, but Tiger Woods seems to be keeping busy.
Speaking on his website, the 14-time major champion, who was one of the guests at Jack Nicklaus' Ryder Cup-themed dinner last week during the Honda Classic, revealed that he is "starting to feel a lot better." Certainly, he was strong enough Wednesday to make a trip to Houston for the opening of the "Playgrounds," a ten-hole short course and "The Place at Blackjack National," a third Nike Performance Center.
"I've been chipping and putting at home and recently started hitting 9-irons," continued Woods. "The big thing right now is trying to get stronger and more flexible. While there is no timetable on my return to competitive golf, I want to play this game at the highest level again. In order to do that, I have to get healthy. I've received many nice calls and texts from my fellow PGA Tour players and want to thank then for their support and encouragement."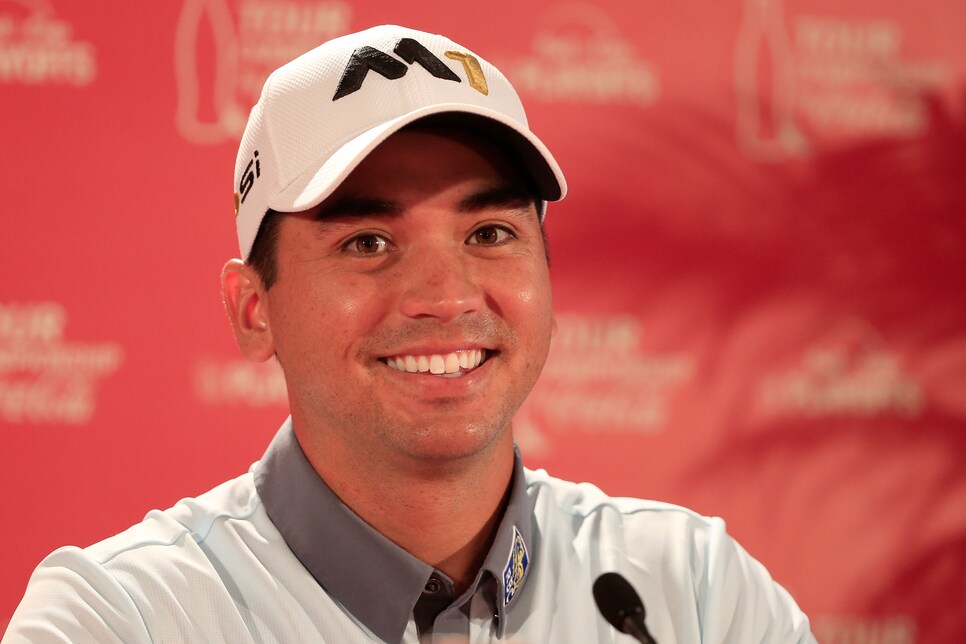 One of those calls lasted 50 minutes and was from Jason Day.
After a slowish start to the 2016 season -- in three starts he has finished T-10 at the Hyundai Tournament of Champions, missed the cut at the Farmers Insurance Open and was T-11 in his last outing, the AT&T Pebble Beach Pro-am -- the PGA champion was in need of savvy advice from the man who has been-there, done-that more times than anyone other than Nicklaus.
"I spoke to him with regards to practice and balancing my schedule with family time and how he dominated for so many years," said Day at his press conference at Trump National Doral on the eve of the WGC Cadillac Championship. "If you're going to pick a guy's brain, he's the guy. I can't count how many times he said 'effort' and 'mind-set.' Everything had a lot to do with the mind.
"That's the last piece for me. And the biggest piece is for me not to get in my own way. Once I realize how to control my mind, it will be a lot easier for me to go out there and play golf instead of fighting myself. Tiger had the killer instinct that I need to get back like I had in the second half of last year. The mental game is the last piece of the puzzle for me."