News
Tiger Woods' tour debut focus of new CBS documentary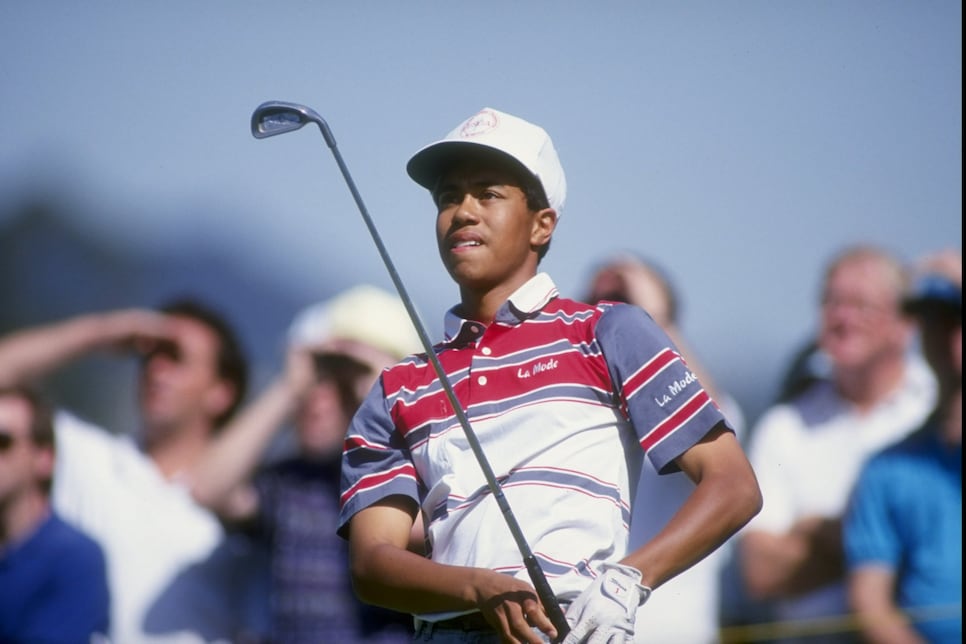 Tiger Woods won't be inside the ropes for quite some time. But for those needing their Tiger thirst quenched, CBS has you covered.
The network is launching a new series titled "Four Sides of the Story," shining a spotlight on iconic moments with multiple narrators, perspectives, and first-person accounts. One of the first mini-docs with feature Woods' PGA Tour debut at the 1992 Los Angeles Open at Riviera.
Woods, who played in the event as a 16-year-old, did not participate in the film. Voices will include golfer Bob Friend (who played with Tiger that week), tournament director Greg McLaughlin, sportscaster Jim Hill and Tiger's high school coach and teammates.
The series debuts on July 31.