News
Tiger Woods, Torrey Pines and a potential comeback equal deja vu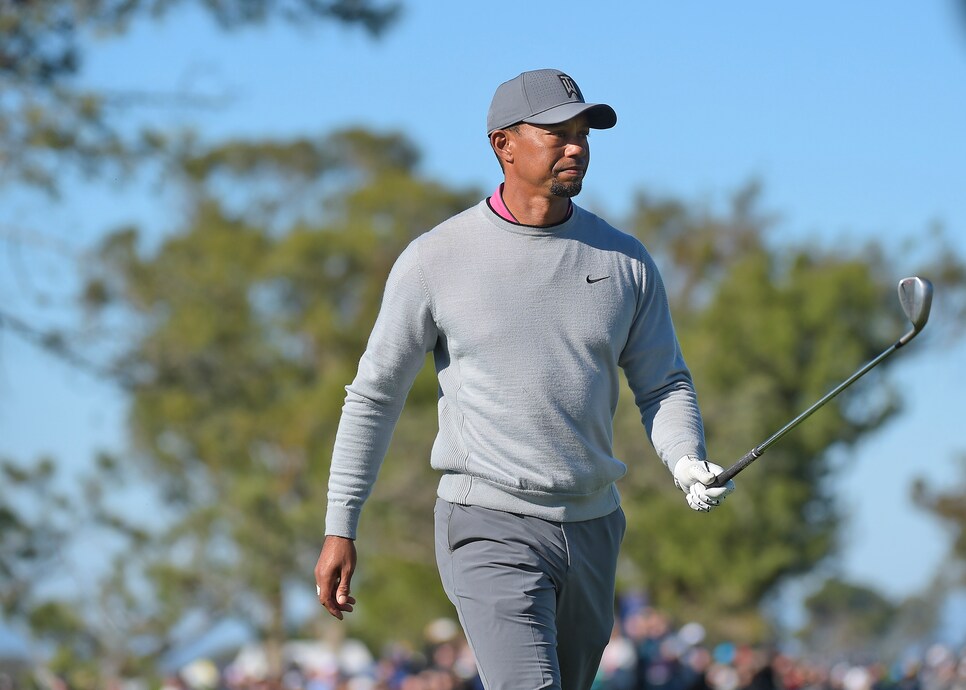 LA JOLLA, Calif. — Tiger Woods, who once rubber-stamped victories at Torrey Pines Golf Course, now has taken to rubber-stamping comebacks here.
A year ago, Woods returned to the PGA Tour at Torrey Pines following back surgery, an extended absence and a trial run at his own Hero World Challenge.
Prior to playing here a year ago, he had completed 72 holes in the Hero World Challenge in the Bahamas in December 2016. Though he did not demonstrate a capacity to overpower a hole, much less the course, he showed no visible signs of pain, piquing interest in a possible comeback and return to form.
Last month, he completed 72 holes in the Hero World Challenge, was in no apparent pain and was happily swinging a driver with authority and speed, piquing greater interest in a possible comeback and return to form.
"There's just a different level of anticipation this year, thinking what everybody had seen at the Hero World Challenge and what those inside golf as well as though who watched it. [We're] kind of seeing a level of anticipation that is different in this comeback," tournament director Peter Ripa said.
"In our market, when he does commit, there's a certain level of expectation [in ticket sales]. But certainly what we've seen this year is about a 40-percent increase in activity online overall. From last year, if I had to put the number to it, it's probably closer to a 30-percent increase."
Tiger Mania lives, especially in San Diego County. Native San Diegan Phil Mickelson might be king here, but Woods reigns. He has won nine times at Torrey Pines—seven times in this tournament, once in the U.S. Open and once in the Junior World Championship.
When Woods begins play on Thursday, it will mark his first appearance in a PGA Tour event since playing and missing the cut in the Farmers Insurance Open last year. He played only one more competitive round, at the Dubai Desert Classic, before shutting his season down and undergoing back surgery in April.
Woods was not here on Monday, though his caddie Joe LaCava was on hand, inspecting the courses. Course knowledge for Tiger is not an issue at Torrey Pines. What remains to be seen is whether he can deliver the same sense of deja vu late on Sunday afternoon as he already has by beginning his comeback here.