The Loop
Tiger Woods' Thursday round would have looked a lot different with these Friday hole locations
AUGUSTA, Ga. -- Tiger Woods' opening 73 was an encouraging start for someone whose last full competitive round was the worst of his career. However, if he's going to post a similar -- or better -- score on Friday, Woods is going to need to avoid several of the spots at Augusta National he found himself in on Thursday.
Here's a look at the second-round hole locations at the Masters: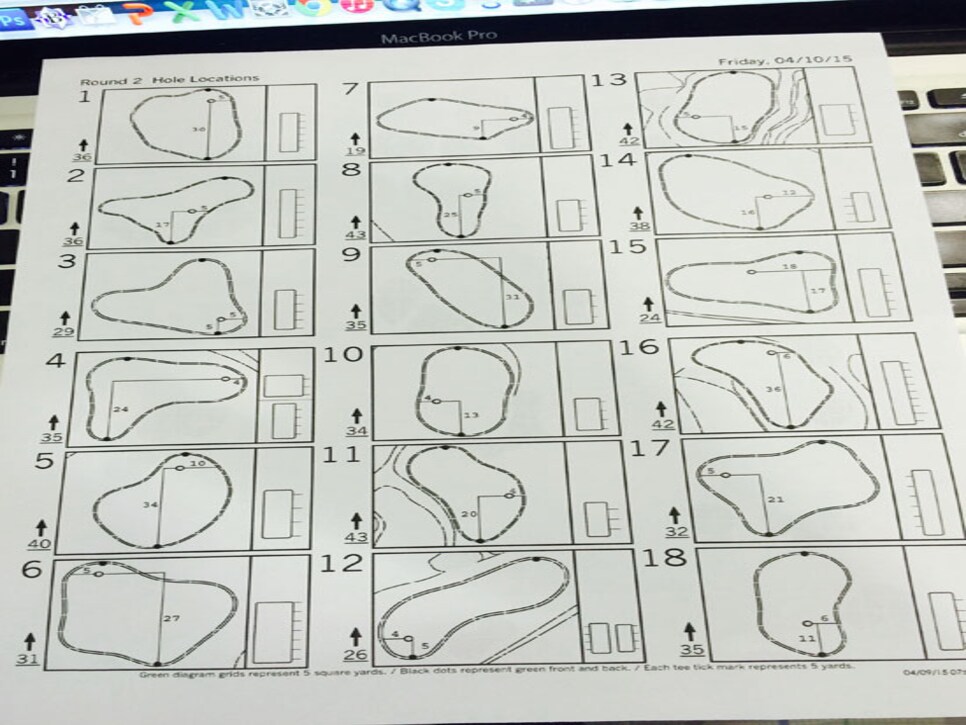 Let's start with No. 2. Woods hit a drive down the left side and then a second shot into the gallery on the right. Woods took a drop on the crosswalk and then hit the shot that got his round going, a wedge to four feet for a birdie that cancelled out his opening bogey. Thursday's pin, though, was on the back-left portion of the green, which gave Woods a great angle of attack.
On No. 11, Woods bailed long and left of the green on his approach and then hit a fantastic, but bold pitch shot that caused Jim Nantz to say, "millions just breathed a sigh of relief." Woods saved par, but missing in a similar spot today would almost assuredly lead to a bogey with the pin near that bunker guarding the right side of the green.
If Woods' tendency is to miss right this week, he could have bigger problems at those two holes in particular on Friday. Of course, there are also pins that could work in his favor.
Look no further than No. 12, where Woods rinsed his tee shot taking an aggressive line to a right pin on Thursday. On Friday, that flag will be much more accessible -- and a shorter shot -- with a front-left position. Either way, while Woods' short game was surprisingly sharp in the first round, that's one green he really doesn't want to miss again.