The Loop
How was your weekend? This Stanford golfer met Tiger Woods and shot 59
It's going to be tough for Viraat Badhwar to top the weekend he just had. It would be tough for anyone.
On Saturday, the Stanford sophomore met his golf idol, Tiger Woods. And on Sunday, he did something the former Stanford Cardinal great never did.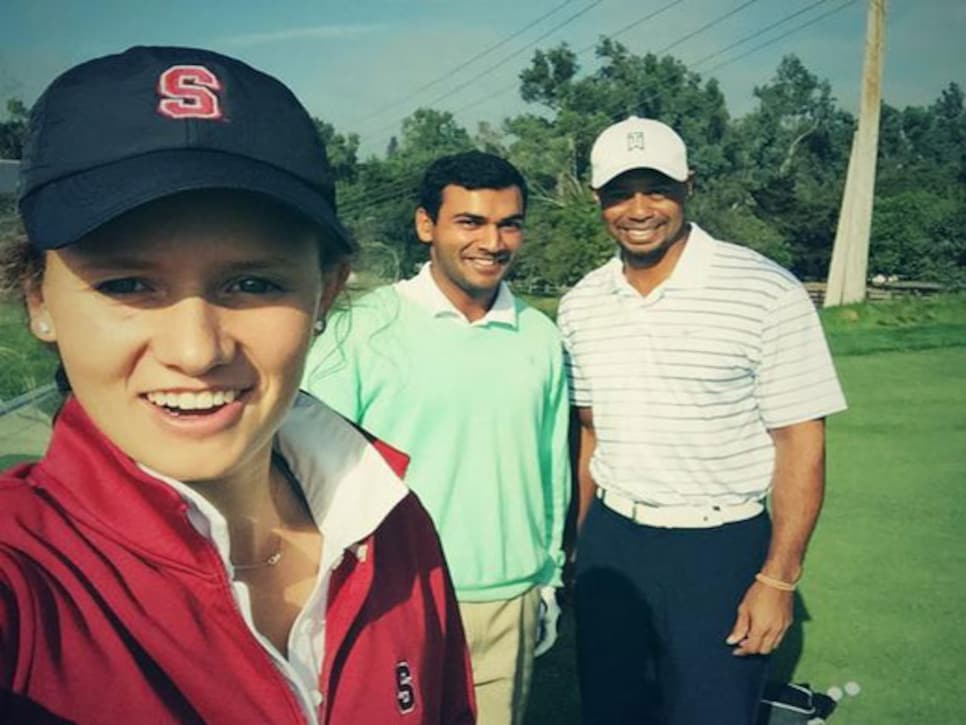 Stanford freshman Calli Ringsby takes a selfie with Badhwar and Woods.
Playing a practice round with several teammates, Badhwar broke the Stanford Golf Course record with a 59 -- two shots better than the previous mark shared by himself and Stanford women's golfer Mariah Stackhouse. Teammate Maverick McNealy tweeted a photo of the scorecard: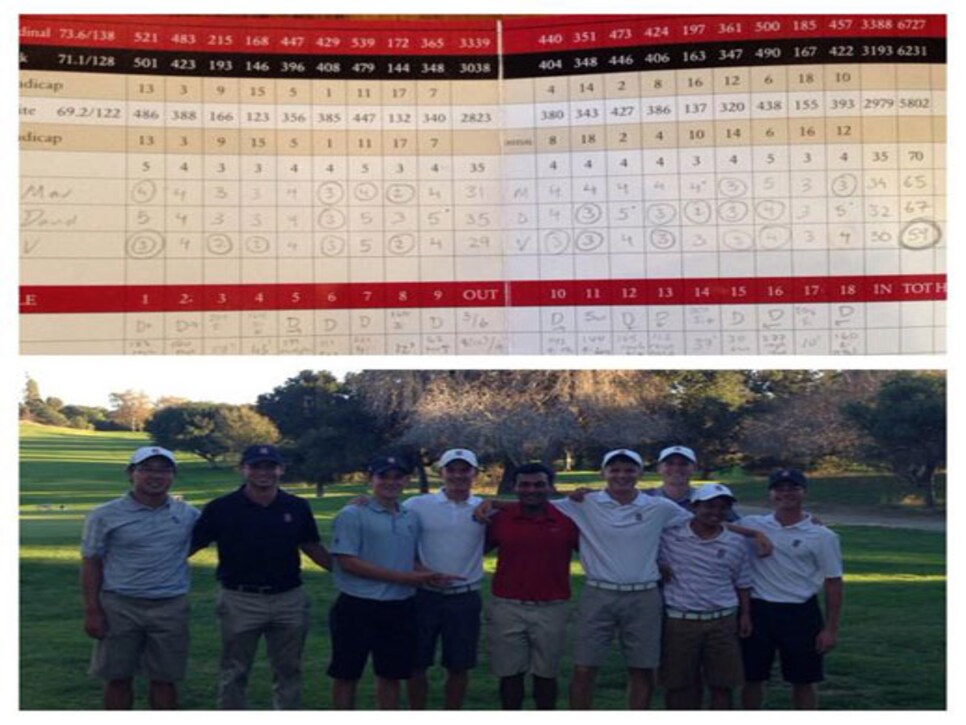 As you can see, the course is "only" 6,727 yards from the tips, but it still has a difficult 73.8 rating and a slope of 138. In other words, Mr. Badhwar is probably going to be giving his friends at home a few more shots the next time they play.
And speaking of giving shots, how would you like to shoot a 65 and lose by SIX strokes? That's how it went for McNealy, a fellow Cardinal sophomore who played in this year's U.S. Open at Pinehurst.