The Loop
Tiger's Back: Nike's new TW Collection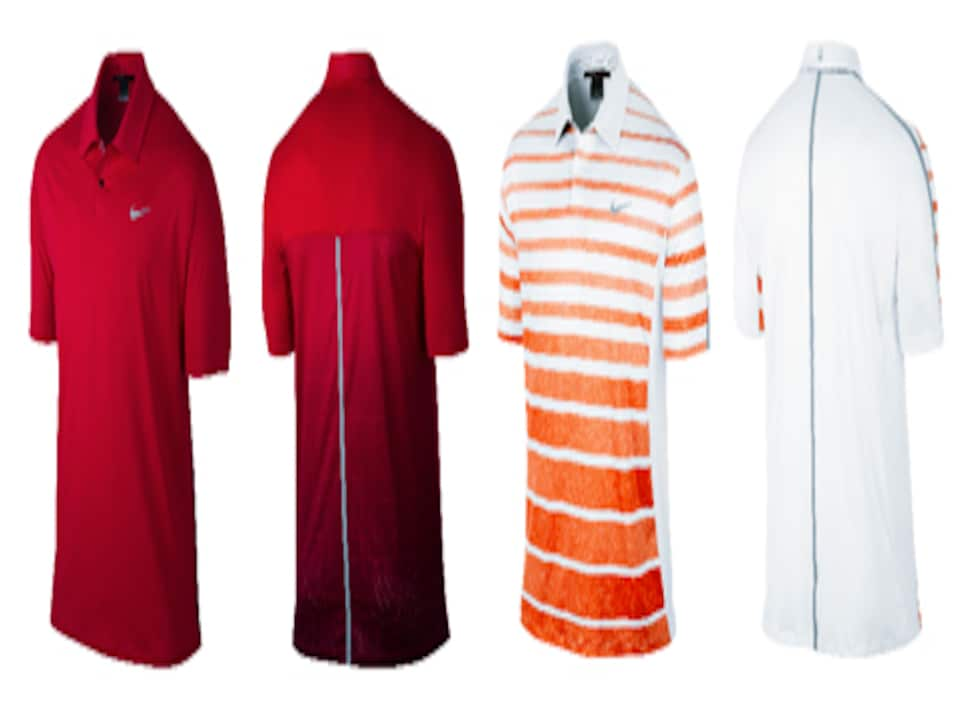 Two views: TW Graphic (left) and TW Stripe.
Nike's new Tiger Woods collection shirts ($80 to $100) are technically complex, but the goal is simple: allow for movement. Sometimes with a traditionally cut shirt, you feel parts of the material when you swing. These have a continuous shoulder seam with a bonding that makes it nearly imperceptible.
The result is comfort and functionality. The shirts use Nike's Dri-FIT technology, meaning they're lightweight and allow moisture to evaporate, so they feel good in warm conditions. This is a good shirt if you're looking to go down a size for a better fit. More info.