The Loop
Tiger Woods' setback 'make it fair to wonder if a lost 2015…will be followed by another in 2016 — or any golf at all'
Stories of interest you might have missed…
The news that Tiger Woods had yet another procedure on his back earlier this week was ominous, 10 days after noting his recovery was slow and he had not yet started rehab, ESPN's Bob Harig writes. "The news Friday that Woods underwent another procedure in Park City, Utah, to alleviate discomfort from the Sept. 16 microdiscectomy, bring his words into sharper focus and make it fair to wonder if a lost 2015 season will be followed by another one in 2016 -- or any golf at all."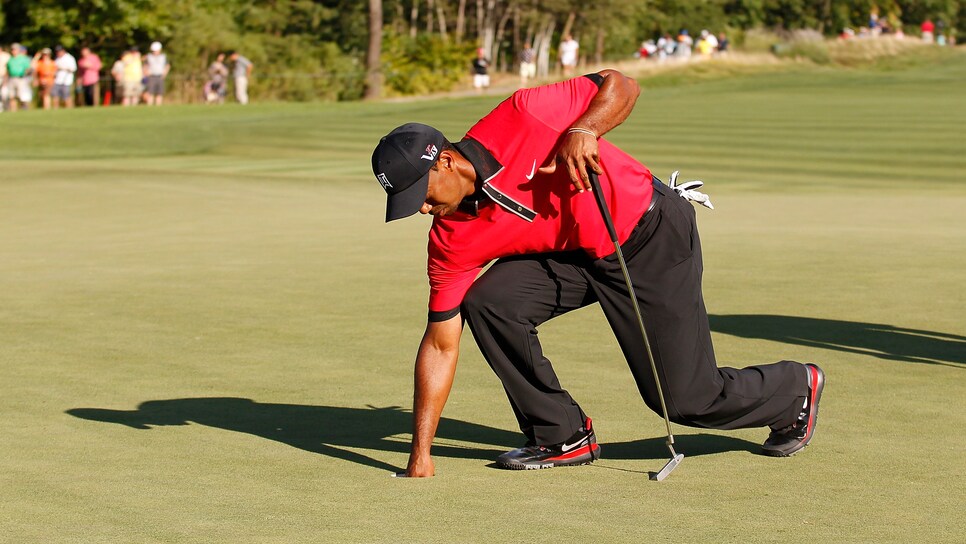 "The American dream never quite materialised for Lee Westwood. The lure of year-round sunshine and the idealised conditions of the Florida winter were not in play when life inside the palazzo turned sour," Kevin Garside writes in the Independent, citing the end of his marriage and decision to give up his PGA Tour membership and return to Britain. "I've always had [other] priorities in life, always said that golf is not my main priority. Obviously the kids are. I won't lie, golf doesn't mean as much to me now as it did five, 10 years ago," Westwood says.
"In the year Heather Farr would have turned 50, in the month designated to raise awareness for the disease -- breast cancer -- that took her life when she was just 28, Val Skinner is recalling her friend and fellow LPGA player," Bill Fields writes at ESPNW in this story looking back on her brief life and how Farr continues to inspire others. "She was a little bundle of special," Nancy Lopez said.
You are using an unsupported version of Internet Explorer. Please upgrade to Internet Explorer 11 or use a different web browser.