The Loop
Tiger Woods sees progress in the status quo
Tiger Woods called his play on Sunday a mixed bag, which in another life meant he won with what he would describe as his C game. These days, a C game is all he has, average by anyone's definition.
It represents an improvement over his play in January, but not over the last two months. He played three good rounds, one poor one in the Quicken Loans National and was never really a factor on the weekend. Again.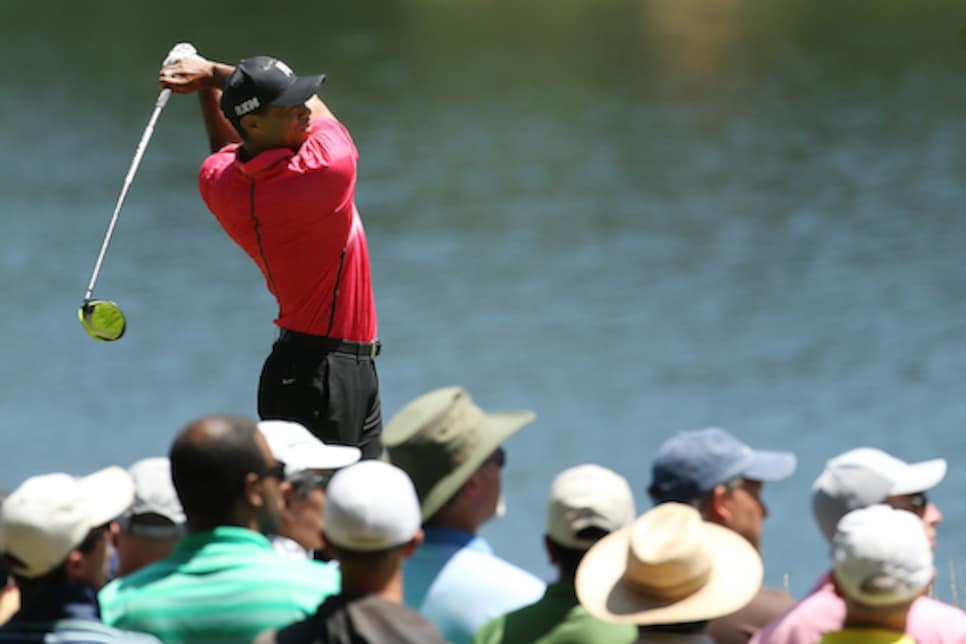 Still, he responded in the affirmative when asked whether he's closer to putting four good rounds together. "Absolutely," he said.
"Saturday, it was nice to be able to struggle but score," he said. "That's something I hadn't been able to do. Yeah, did I slap it all over the place? I did, for the first seven holes. I was even par. That's what I used to do. On the eighth hole, I drove it in the fairway. If I hit it on the green and make birdie here, all of a sudden I'm at nine (under par), I can turn the tide. But I turned it the wrong way."
That's progress as measured in 2015.
Woods opened with rounds of 68 and 66, to generate excitement among those searching for a sign of life in a career gone dormant. This wasn't it. A three-over par 74 in the third round ended whatever bid he had in mind.
The mixed bag on Sunday to which he alluded featured five birdies in his first 10 holes that were followed by bogeys on three of his next four holes, one coming when he sput a wedge shot back off the green and into a water hazard.
Woods again called it "a process. I've said that many times. It's a process of putting one foot in front of the other and building and building and eventually I'll get to where I'm in contention week in and week out and eventually I'll start winning golf tournaments again."
The trouble with this assessment was that he played similarly at the Greenbrier Classic, scoring in the 60s in three of four rounds and tying for 32nd. He followed by missing the cut in the British Open.
Now he's got yet another week off (he hasn't played consecutive tournaments since the Waste Management Phoenix Open and the Farmers Insurance Invitational early in the year) before the PGA Championship.
There are second acts in golf, of course, Jack Nicklaus producing the most notable, winning the Masters at age 46. If this is building toward one for Tiger, well, only he is aware of it.
At this point, all he has arguing in his defense is that he's Tiger Woods. Great athletes are always capable of surprising us. What argues against him and speaks to how far he has fallen is that there was a time that nothing he did would have surprised us.