The Loop
Tiger Woods seems pretty serious about his very serious poker face
Tiger Woods has long been known for his intense stare on the golf course. In fact, you might remember this very popular poster of Woods which read, "The Eyes Have It" -- which I just may have had hanging in my room growing up: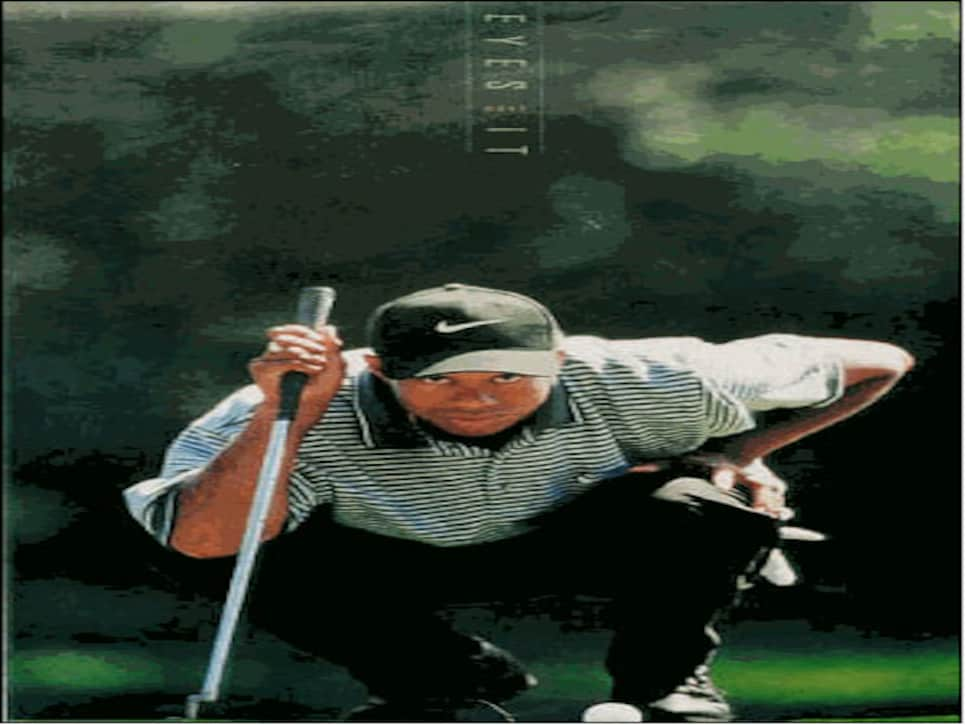 It turns out Woods gives a similar glare when he's playing poker, which can prove to be extremely effective in a game where participants are constantly trying to read their opponents. Here's Woods on Friday night at "Tiger Jam" in Las Vegas looking pretty serious sitting next to Dallas Mavericks owner Mark Cuban: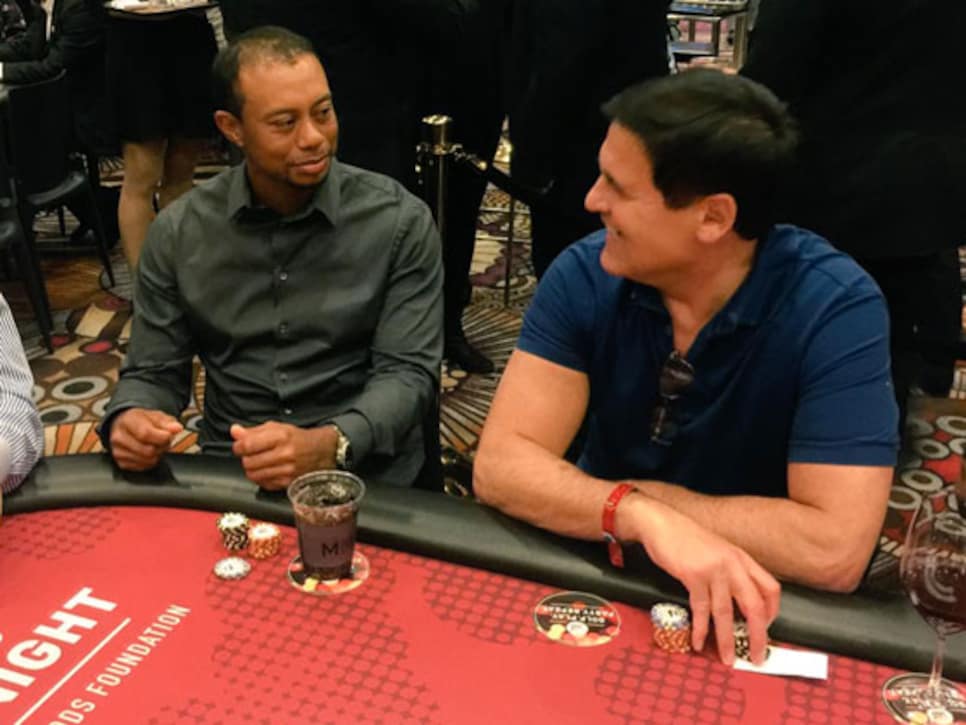 And here he is staying focused when doing an interview with Lynn Gilmartin, who works for the World Poker Tour on Fox: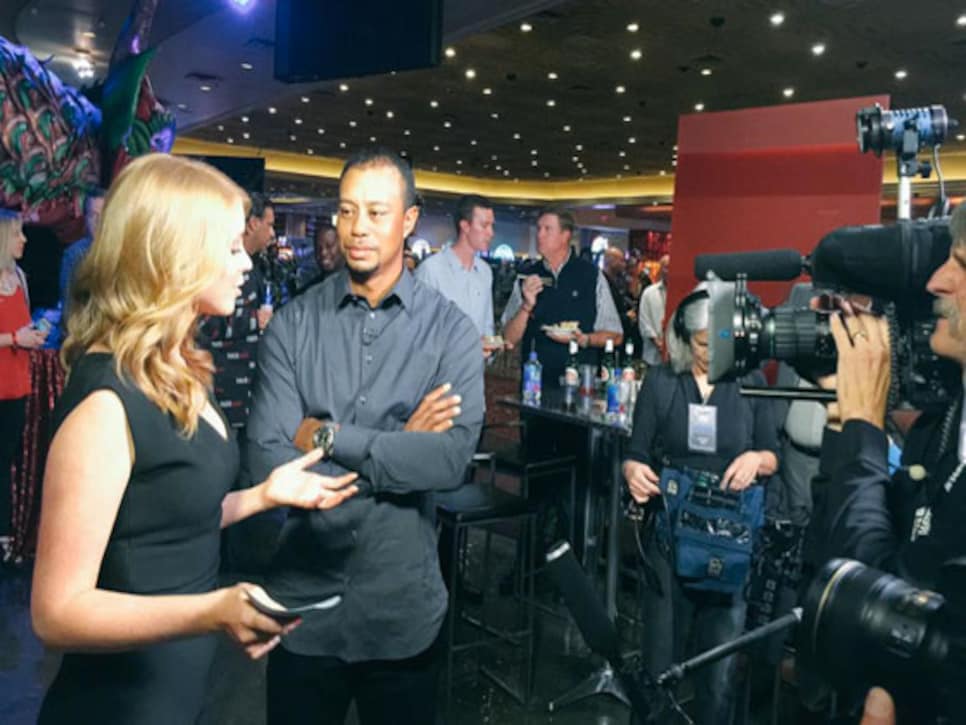 Poker Tiger does not mess around, and apparently, Cuban found out about Woods' nasty streak at the tables the hard way. Here he is talking about Woods showing no mercy in knocking him out of the tournament:
A video posted by Lynn Gilmartin (@lynngilmartin) on May 16, 2015 at 10:06am PDT
Unfortunately, the video cuts off, but Cuban is saying something about Woods being a sore winner at poker. Sorry, Mark, it's tough to feel bad for a billionaire losing a few bucks.