The Loop
Tiger Woods sat with Jack and Arnie, had a great time at the Champions Dinner
Tiger Woods' trip to the Masters this year was shorter than he would have liked, but at least, it seems like he enjoyed his time at Augusta National. Woods attended Tuesday night's Champions Dinner and raved about the food and the company.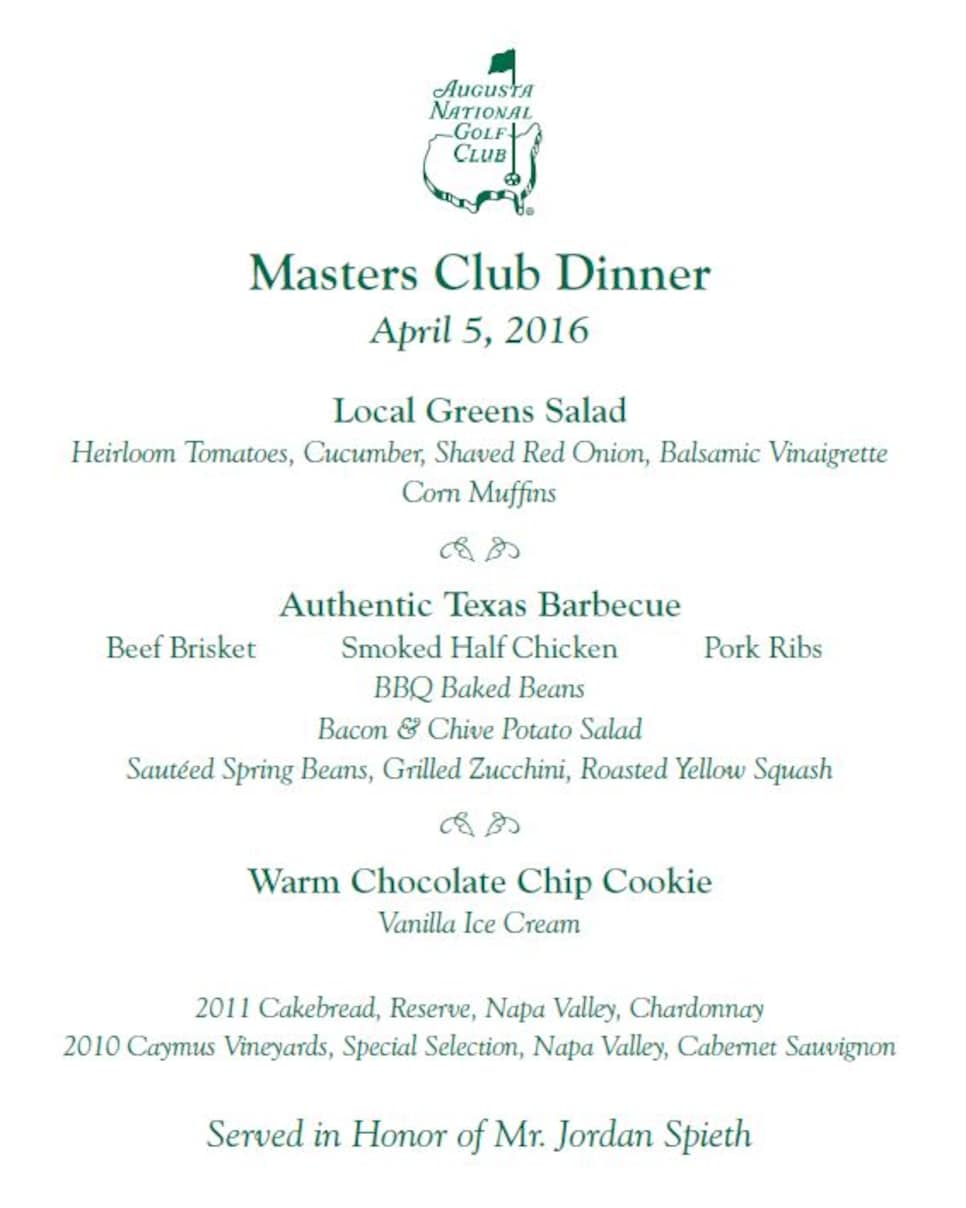 But Woods also had fun hanging out with the guys:
Good to know Tiger's going with "MO" now instead of "Marko" when talking about Mark O'Meara. But it seems like Tiger got along with everyone on Tuesday night. Woods stood next to Trevor Immelman, Phil Mickelson and Fuzzy Zoeller in this group shot that was taken: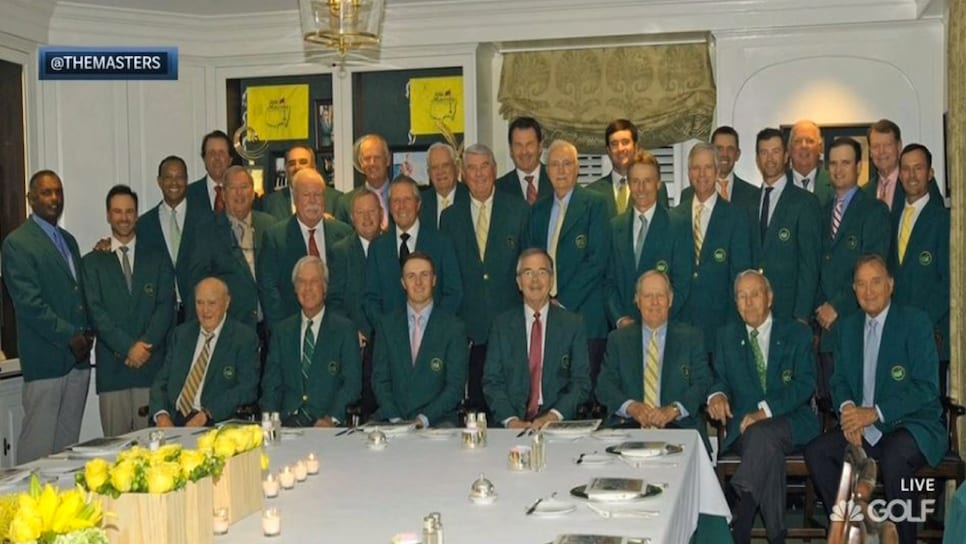 Guess that crack about what Woods would serve at his first Champions Dinner was forgotten long ago. . . And judging by Woods' final tweet of the night, it sounds like he also spent time sitting with golf's all-time legendary duo:
In case you can't figure out who Woods is referring to (or your match isn't great), Tiger is talking about Jack Nicklaus (six green jackets), Arnold Palmer (four green jackets) and himself (four green jackets). They are the only three players to have won the Masters at least four times. Pretty good company, indeed.