The Loop
Tiger Woods rookie card grabs an astronomical fee … and it can still be yours (we think)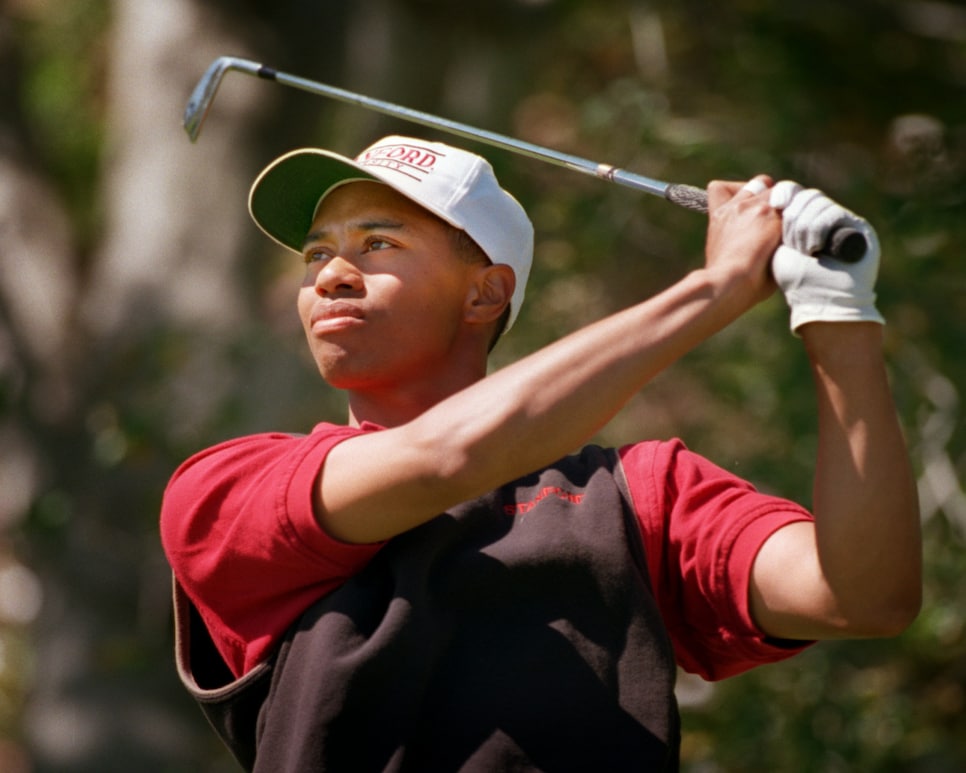 For those who used to subscribe to Sports Illustrated for Kids, now would be a good time to call your parents and pray they are hoarders.
This week a mint Tiger Woods card sold for $26,400 at a Dallas auction. At least, we think that's what it sold for. On the Heritage Auctions website, the item has SOLD next to its lot, although it appears the seller might be willing to give it to you for the small sum of $34,000.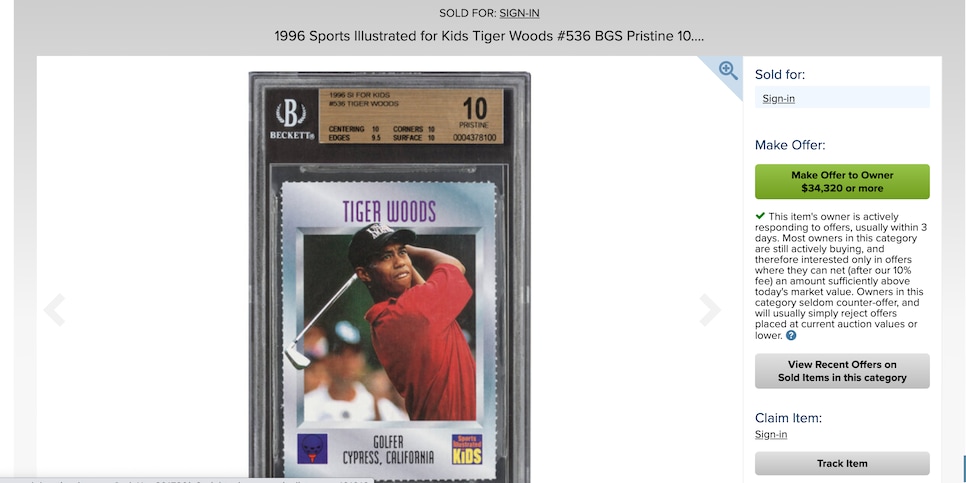 Crazy thing is the card was not technically a trading card, as it came in a sheet distributed in an issue of SI for Kids. The card was issued in 1996, Woods' rookie season on the PGA Tour, in which he won twice.
Now, $26,400 for a card that came in a kids magazine may seem a tad overboard. It's just cardboard with a photo, right? Well strap in, sports fan, because the same auction house sold a rare Wayne Gretzky card for a whopping $1.29 million earlier in the week. (We mentioned you should call your parents, yes?)
Collectible cards are graded for perfections and imperfections, like how well it was preserved or how much it has deteriorated. PSA weeds out the fakes. They grade by numbers: 1 (poor) to 10 (gem mint), with the Woods card receiving a 10 score.
Woods memorabilia tends to be a hot ticket on the auction circuit. In September a replica of Woods' Cameron putter sold for $150,000.