News
Joe LaCava reconnects with Tiger Woods, and already likes what he sees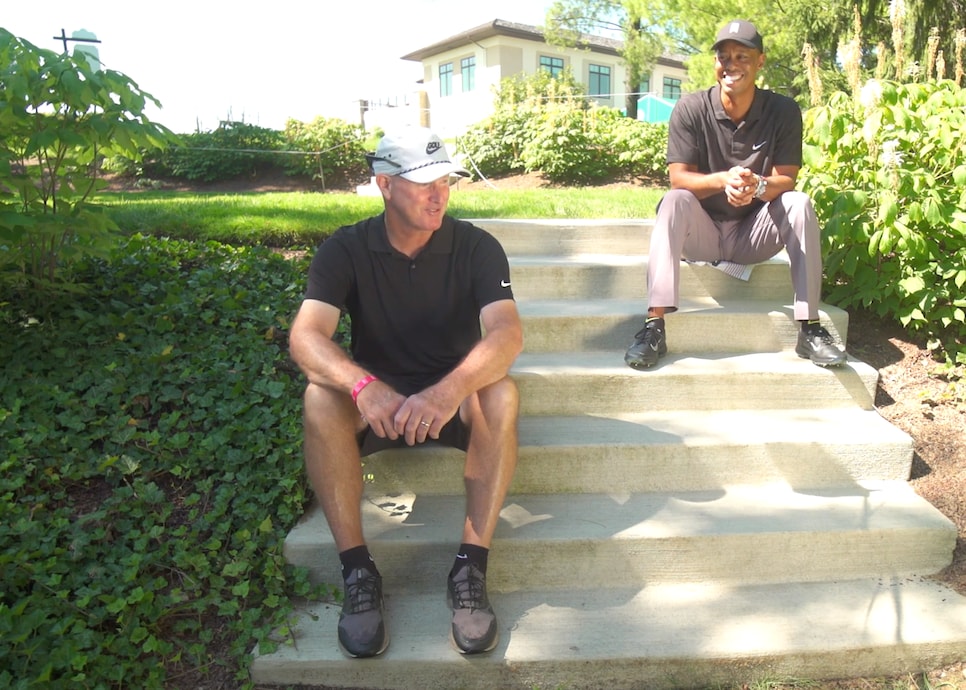 DUBLIN, Ohio—It's been five months since Tiger Woods and Joe LaCava did their thing. You might think they've been communicating frequently—calling each other, texting, talking shop, staying sharp.
"Everyone always says, 'How's Tiger doing? How's he feeling?'" LaCava told Golf Digest and GOLFTV. "I say, 'No idea. They're like, 'Seriously?' I say, 'Yeah, he's off the grid. I don't text him and he doesn't text me.'
"I think I got one, which was a nice one on Father's Day and that's it. Other than that, we didn't exchange anything."
They'll exchange more than a few words this week, as Woods is making his first start since February at the Memorial Tournament. He's a five-time winner of the event, which is hosted by Jack Nicklaus, and has never missed the event when healthy enough to play.
Each said the other one has shown no signs of rust.
"Honestly, when Joey and I pulled the car around, and Joey's walking down to the parking lot, it's literally like it was yesterday," Woods said.
And LaCava has liked what he's seen from Woods so far.
"I didn't see much rust today, for sure. He's in good shape, moving well, hitting the ball well. We're good to go."
To hear their complete thoughts about being reunited, watch the embedded video.