News
Tiger Woods' return leads to strong TV ratings for Hero World Challenge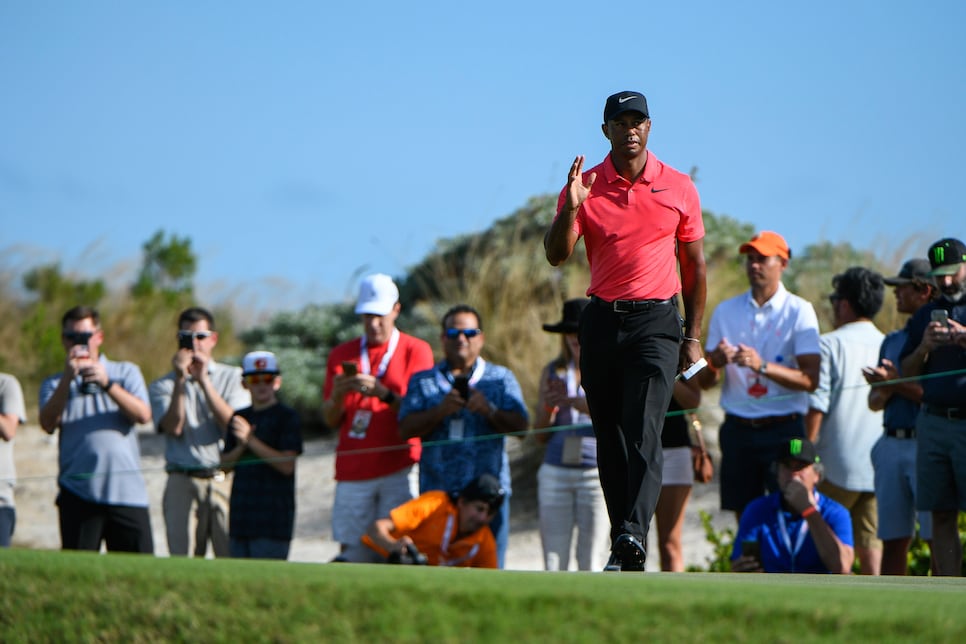 The Hero World Challenge may be an offseason, 18-man exhibition. But given the return of Tiger Woods, official tournament or not, the Hero was an event. A sentiment supported by its TV ratings.
According to viewership numbers from Show Buzz Daily, the Hero pulled in a 1.29 on NBC during Saturday coverage, with Sunday trailing slightly behind at 1.19. Just as notable was Golf Channel, with a significantly lower household reach than their parent company, managing to post a 0.57 on Saturday and a Sunday 0.38. These figures rank as the most-watched golf presentation of the 2018 campaign, and are competitive with the season-ending Tour Championship (1.16 on Saturday, 1.60 on Sunday). For context, football continues to be the king on the calendar, with NBC's Sunday Night Football pulling in an 11.32.
Tiger's strong Thursday-Friday start, along with the observations that the 14-time major winner appeared looser and more agile than last year's ill-fated comeback, likely spurred its share of curiosity. According to the Golf Channel, this year's Hero saw a 29 percent increase over the 2016 event, and with 22.4 million total minutes streamed (a 201 percent increase year-over-year) it was second only to the Open Championship among NBC golf events this season.
From false starts to off-the-course issues, 2017 was a nightmarish year for Woods. Nevertheless, despite the onslaught of talent in the top ranks, the 41-year-old continues to resonate with fans, serving as the needle that moves the sport.