The Loop
Tiger Woods' return is postponed again, withdraws from Safeway Open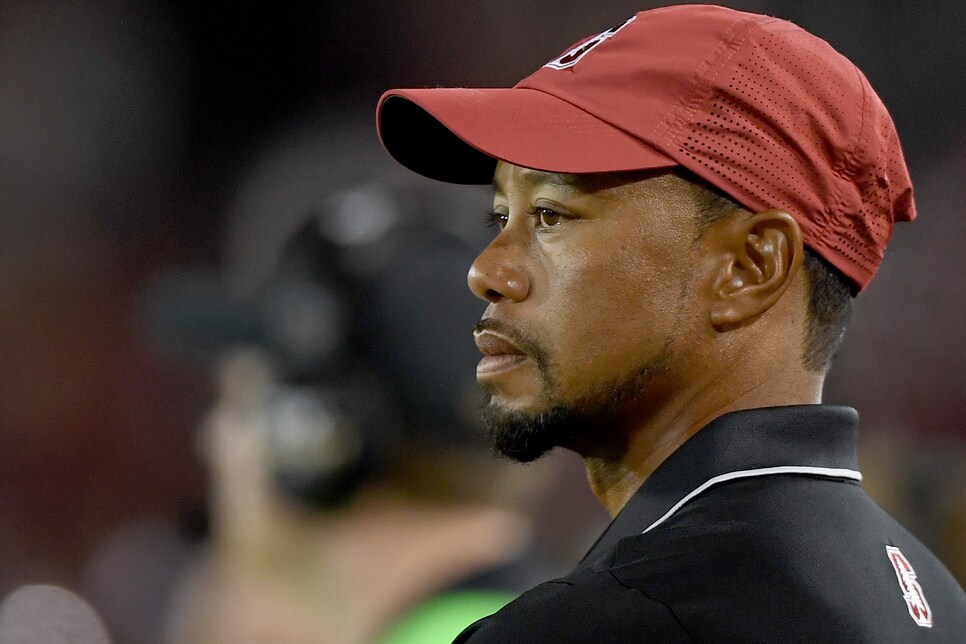 The excitement surrounding Tiger Woods' expected return to golf was bigger than anything the game had seen around a mid-October event. It turns out it was too good to be true.
Three days after officially committing to the PGA Tour 2016-17 season opener, Woods told Safeway Open officials on Monday that he would be withdrawing from the event because he said his game wasn't ready for competition. In a later statement, Woods also said he would not play in next month's Turkish Airlines Open.
"After a lot of soul searching and honest reflection, I know that I am not yet ready to play on the PGA Tour or compete in Turkey," Woods said on his website. "My health is good, and I feel strong, but my game is vulnerable and not where it needs to be."
Golf Digest's Tim Rosaforte first reported the news of Woods' withdrawal on Golf Channel.
According to Woods confidante Notah Begay III, Woods, who underwent two back surgeries last year, is physically healthy, but concerns about his short game were enough to force him to postpone a return. "His game wasn't where he wanted it to be," Begay said on Golf Channel. "It's just not having enough time to get the reps in would be my guess based on conversations with Tiger."
Woods says he now targets his own Hero World Challenge in December for his return.
"When I announced last week I was going to Safeway, I had every intention of playing, or I wouldn't have committed," Woods said. "I spent a week with the U.S. Ryder Cup Team, an honor and experience that inspired me even more to play. I practiced the last several days in California, but after a lot of hours, I knew I wasn't ready to compete against the best golfers in the world."
Woods had yet to set foot on the grounds at Silverado Resort, but was scheduled to give a private exhibition at a Tiger Woods Foundation charity event at Pebble Beach on Monday. Although the 14-time major champion's full swing has been said to look strong, he apparently continues to struggle with shots around the greens.
"The last thing that comes into play that anyone who's been hurt knows is the acute very precise golf shots," Begay said. "Obviously it's not where he wants it to be. It's nothing to be concerned around. It's going to come. It's just trying to find the right tournament to return to."
Woods hasn't played since August, 2015, when he finished T-10 at the Wyndham Championship.