The Loop
Tiger Woods reportedly scouts Tennessee area for his next golf course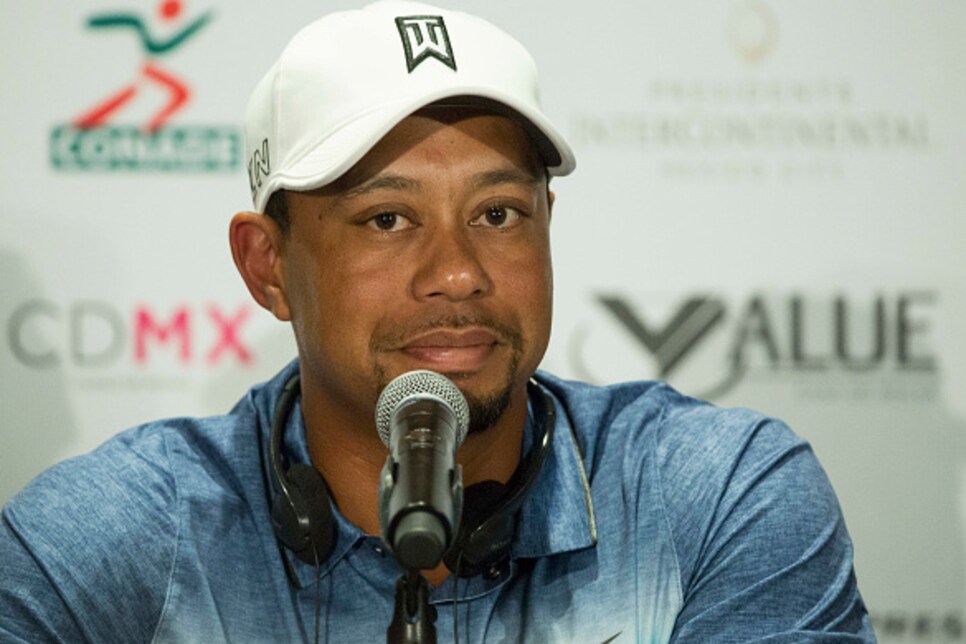 Tiger Woods remains without a timetable in recovery from injury. However, while the 14-time major winner isn't making news as a player, his contributions as a golf architect are keeping him in headlines.
Earlier this month, Woods opened part of his Bluejack National design, with the debut highlighted by an ace from an 11-year-old. Now, Woods is reportedly scouting his next project.
According to The Tennessean, the 40-year-old recently visited a 1,200 acre property in Thompson's Station, Tennessee, located 25 miles outside of Nashville.
Bryon Bell, Tiger's friend and president of Tiger Woods Design, joined Woods on the reconnaissance.
"It's clear Thompson's Station is a vibrant community that loves golf," said Bell. "And Tiger has a real vision for what he thinks he could add."
Mike Abbot, president of Beacon Land Development -- the company that teamed up with Woods for Bluejack -- said the property will be called Two Farms at Thompson's Station.
"Tiger fell in love with the property," Abbott said. "Tiger believes that golf is going to transition into being played more on the ground. So the way this property just naturally rolls and the way it kind of moves up and down in a real natural way and how it has low groves of trees and how it creates some of the canopy and the corridors, he was surprised with what he saw."