The Loop
Tiger Woods ranks first on this otherwise highly-flawed ESPN ranking of dominant athletes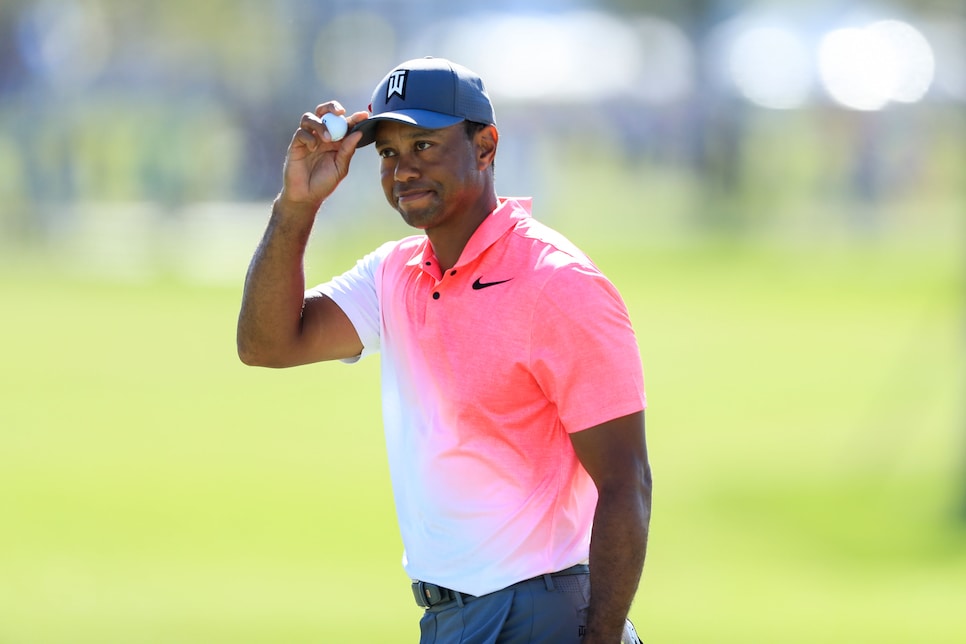 Sam Greenwood/Getty Image
Tiger Woods is regarded as one of the most dominant athletes in sports history. And now we have math to back it up.
In honor of ESPN the Magazine's 20th anniversary, the Worldwide Leader produced the Dominance Rankings, labeled as "the most formidable, awe-inspiring and downright dominant athletes of the past two decades." Using, in its estimation, a foolproof methodology, the list is topped by the 42-year-old Woods.
With good reason: in a 35-major run from the 1999 PGA Championship to the 2008 U.S. Open, Woods won 13 titles; no other golfer won more than three in that span. Other items boosting Tiger's case: 64 wins and nine Player of the Year honors in an 11-year period, and his ability to close, capturing 43 out of 45 tournaments when he entered the final round in the lead.
Woods wasn't the only golfer on the list. LPGA's Annika Sorenstam came in sixth thanks to 43 wins in a five-year stretch, along with logging the top-three lowest season scoring averages in tour history.
While we certainly won't argue the golf merits of this ranking, other standings do give us pause. Serena Williams didn't rank in the top 10, there's no sign of Shaquille O'Neal, Pedro Martinez or Tim Duncan, and apparently there's no penalty for PED use, as Barry Bonds makes an appearance at No. 17. Oh, and there's this: Peyton Manning sits at No. 3, which seems curious given Tom Brady is at No. 20. Apparently playoff feats, or lack thereof, were not taken into account.