The Loop
Tiger Woods' practice regimen now includes hitting drivers at full speed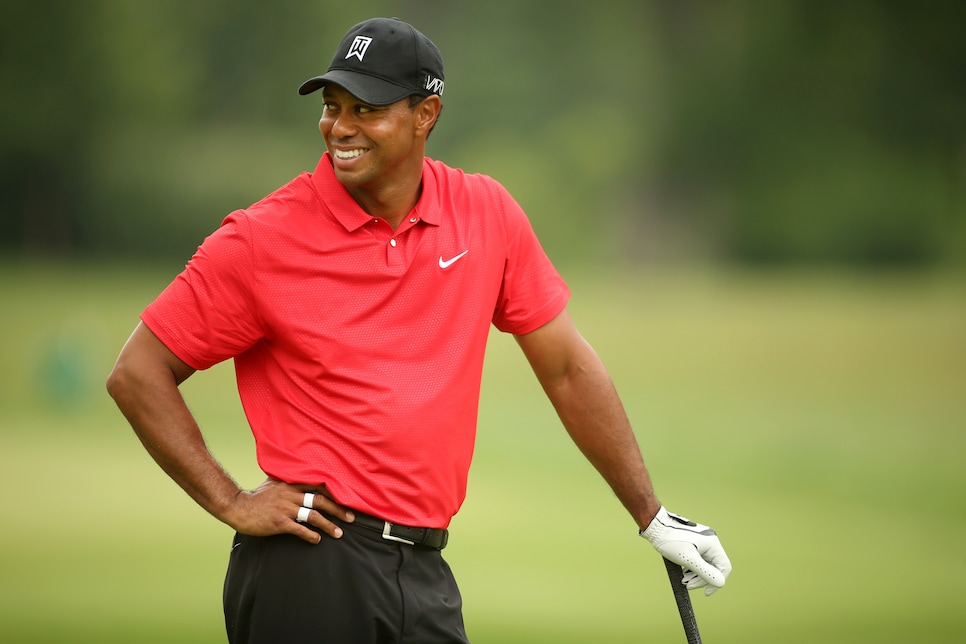 Tiger Woods made only the briefest appearance at Augusta National this week, jetting in to attend Tuesday's Champions Dinner, but leaving soon after to attend to more pressing matters. Namely, his comeback.
Golf Digest's Tim Rosaforte reported on Wednesday night that Woods' efforts to return to golf have stepped up to include hitting drivers at his home club, Medalist GC in Hobe Sound, Fla.
Several weeks ago, Rosaforte reported was hitting a few drivers in practice sessions, but not at full speed. His most recent range work has been more intense, and lends credence to his agent Mark Steinberg's earlier statement that Woods will be back this season.
"I do expect him back on the golf course this year," Steinberg told ESPN.com last week. "Absolutely. But there's no timetable."
Woods has been inactive since tying for 10th at last August's Wyndham Championship, undergoing two corrective back procedures in the fall. In announcing that he would not compete in this year's Masters, Woods said he was committed to coming back fully healthy. "I've been hitting balls and training daily, but I'm not physically ready," Woods said on his website. "I've said all along that this time I need to be cautious and do what's best for my long-term health and career. Unfortunately, playing Augusta wouldn't be the right decision. I'm absolutely making progress, and I'm really happy with how far I've come Woods said in a statement.